Why Choose Custom Bridal Jewelry Design at Long Jewelers'
June 14th, 2017
Already renowned in the Virginia Beach community for offering one of the area's largest selections of engagement rings and wedding bands from leading designers that include TACORI, Hearts on Fire, and more, Long Jewelers is proud to also offer on-site custom bridal jewelry design services.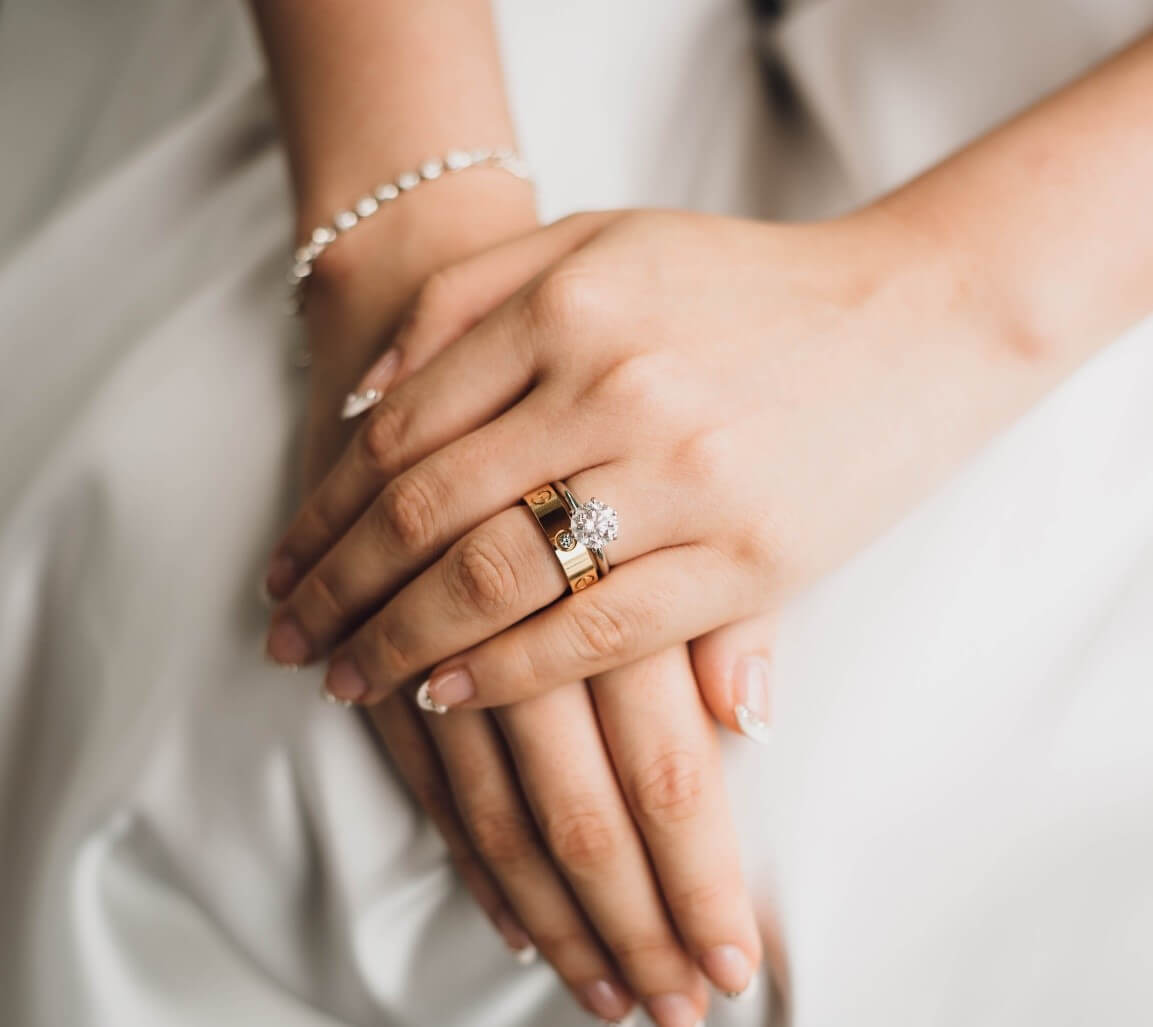 Working on-site in their state-of-the-art showroom, the design staff at Long Jewelers is expert at turning your jewelry dream into a fully-realized reality. Additionally, the specially-trained jewelry creation staff is committed to working closely with their clients, ensuring that every engagement ring or wedding band is as unique and individual as the people who wear them.
Reasons to Choose Custom Ring Design at Long Jewelers:
Reason #1: Involvement
As mentioned above, one of the most common reasons we hear for choosing custom bridal jewelry design at Long Jewelers is that our customers absolutely love the level of involvement they have in the creation process.
Not only does this participation guarantee that your custom pieces will be exactly how you imagined, it also creates a deep and tangible relationship with the item that is irreplaceable and wonderful. It is truly your creation!
Reason #2: Individuality
In addition to the high level of personal involvement by the custom design team, another reason our clients chose custom design at Long Jewelers, is that they love the amount of personality and individualization that custom bridal jewelry creation allows.
For example, the jewelry making staff at Long Jewelers can seamlessly and skillfully utilize heirloom, vintage, or family jewelry to create a whole new work of lasting art. Not only does this make your wedding band or engagement ring totally unique and original, it's also a wonderful way to honor the past while celebrating the future.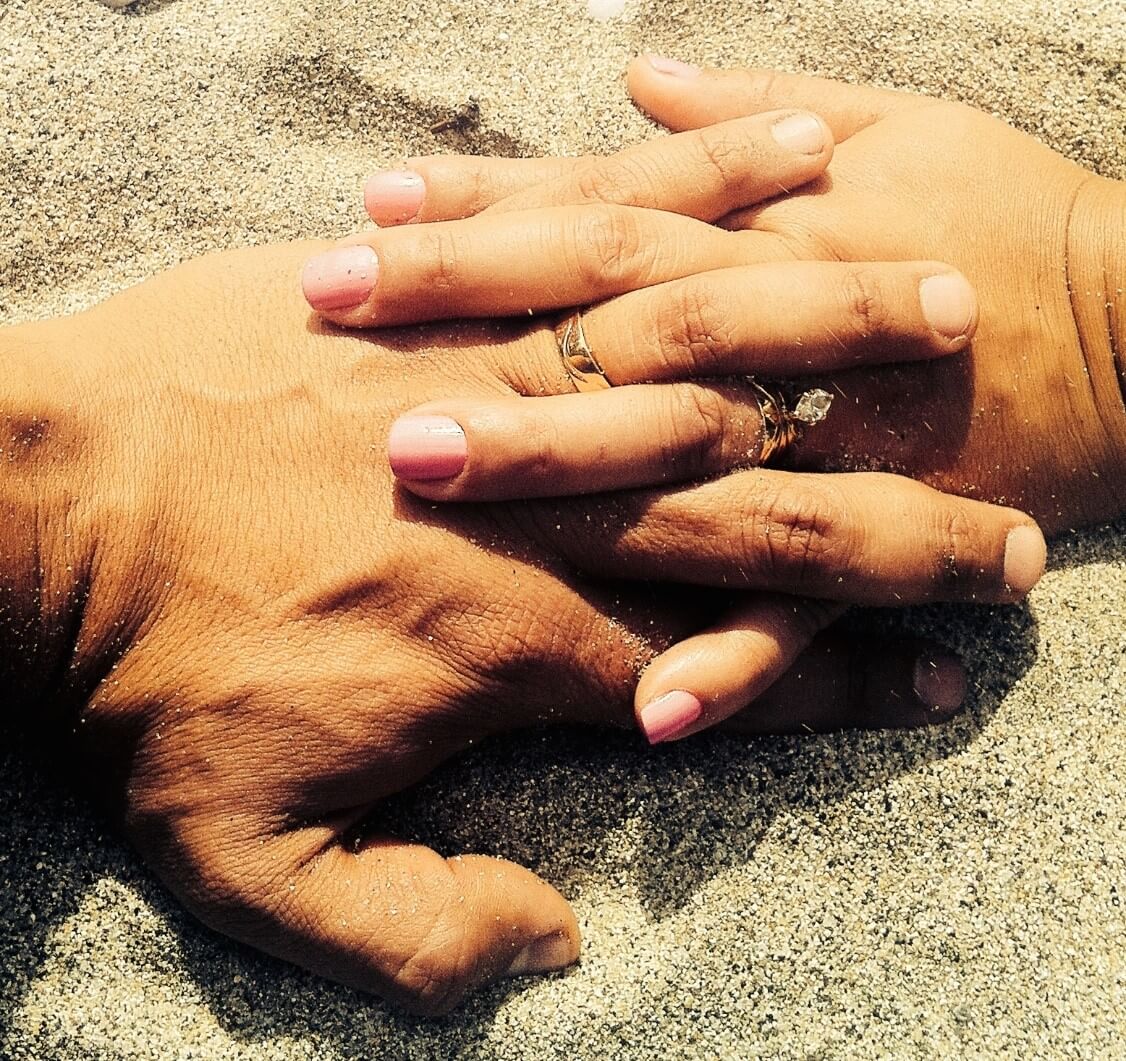 Things to Consider During Custom Bridal Jewelry Design:
Whatever your reasons for choosing custom bridal jewelry design at Long Jewelers, our skilled design team is here to help! Whether you have a fully realized concept or are still in the beginning stages, our friendly staff of designers are more than willing to do what it takes to help you bring your bridal jewelry ideas to life.
So, to make the creation process even simpler here is a quick explanation of some of the design options that are available to you today in Long Jewelers' Virginia Beach showroom:
Option #1: Bridal Jewelry Style
One of the most important choices that you have to make in the custom design process is what overall style you'd prefer your engagement ring or wedding band to be.
Popular Engagement Ring and Wedding Band Styles:
Three Stone Rings: Made with not one, but three center diamonds, three stone style engagement rings that are a wonderful way to celebrate a couple's shared "past, present, and future."
Halo Style Rings: One of the most requested engagement ring styles, halo rings are known for boasting a gleaming center diamond that is surrounded by a circle of smaller diamonds accentuating it.
Sidestone Rings: An option for all bridal jewelry pieces, sidestone rings are made with diamonds set either part way, or all the way, around the band of the ring.
Option #2: Center Diamond Shape
Another important detail to decide in the custom design process is what shape your engagement ring's center diamond (or diamonds) will be. Luckily, available now at Long Jewelers is an unparalleled selection of GIA-certified loose diamonds that are sure to please.
Popular Diamond Shapes:
Round Cut: Because of their straightforward circular shape and their unbeatable brilliance and fire, round cut diamonds are the most "brilliant" and popular choice among modern brides-to-be.
Princess Cut: Simple, versatile, and elegant, princess cut diamonds feature a stunning pyramid shape that looks amazing when placed in nearly any ring style or setting.
Emerald Cut: Perfect for brides with a love of all things vintage, emerald shape diamonds bring an aura of timeless sophistication and look especially charming when placed in three stone or side stone settings.
Cushion Cut: Known for their distinct pillow-like shape, cushion shape diamonds have been making a comeback because of their clean lines and bold shape.
Pear Cut: Also known as a "tear-drop cut", pear shape diamonds are especially fetching when they are set in a simple solitaire engagement ring.
Other Popular Diamond Cuts Include:
o Asscher Cut
o Heart Cut
o Oval Cut
Option #3: Precious Metal
Last but not least, another important choice to make is what precious metal you would like your wedding band or engagement ring to be made with.
While traditionally bridal jewelry has been made of yellow gold, white gold, romantic rose gold or platinum, but in the past few decades, it has become more and more common for ring-seekers to opt for bold "alternative metals" that included titanium, tungsten, palladium, cobalt, and other unique options. The alternative metals are best suited to men's wedding bands.
Visit Long Jewelers Today For More Information on Custom Jewelry Design Services!
To learn more about custom jewelry design, or to make an appointment with one of Long Jewelers' expert jewelry designers, please call (757)-498-1186, click on the " Contact Us" page at LongJewelers.net, or visit the Virginia Beach showroom of Long Jewelers today! When you are looking for the best in jewelry design, "You Belong at Long Jewelers"!