Why Appraisals are Important for Your Most Valuable Treasures
November 1st, 2019
Experts suggest that fine jewelry or designer watch owners get a professional appraisal for their pieces regularly. Whether you choose 2 or 3 years, this particular service is a crucial part of owning luxury jewelry, whether it's the engagement ring you just purchased or an antique heirloom that's been passed down to you.
You may ask why it's so important, and it's a question we get a fair bit. The answer is fairly straightforward: Knowledge is power. When you understand the state of your jewelry and what it's worth, you're not going to be taken for a ride when you sell or need to replace it.
Of course, you can't just trust any person off the street to appraise your jewelry, and that's where Long Jewelers—and our team of certified experts—comes in.
The Details of a Professional Jewelry Appraisal
Here at Long Jewelers, your pieces will be appraised by Laura Newton. Fully accredited by the GIA, Ms. Newton is certified to provide appraisals that are accepted by all reputable markets and companies. Additionally, we also employ the services of many other associates who have been given GIA training to keep them at the peak of their skills.
When you bring in your jewelry, the appraisal team will analyze your piece to determine condition, size, and weight. The appraisal will also analyze the jewels in the piece. For example, when you bring in a diamond ring, we'll test it for genuineness and the stones' 4 C's. We also take note of other distinguishing details (such as rare features like asterism).
The appraisal report that's provided to you will contain all of the relevant information about the piece as well as the provenance of the piece, which will be determined by the information you provide and distinguishing features in the jewelry itself, such as hallmarks and the serial numbers etched on your diamond earrings' jewels. All of that information will be placed on the report, as well as digital pictures showing the state of the jewelry.
Our customers will typically receive their report the same day. And if we can't get it to you that day, Long Jewelers will provide it within one or two business days. We're confident in saying that when you get an appraisal with us, you're getting a trustworthy, impartial report produced by trained professionals working with cutting-edge technology.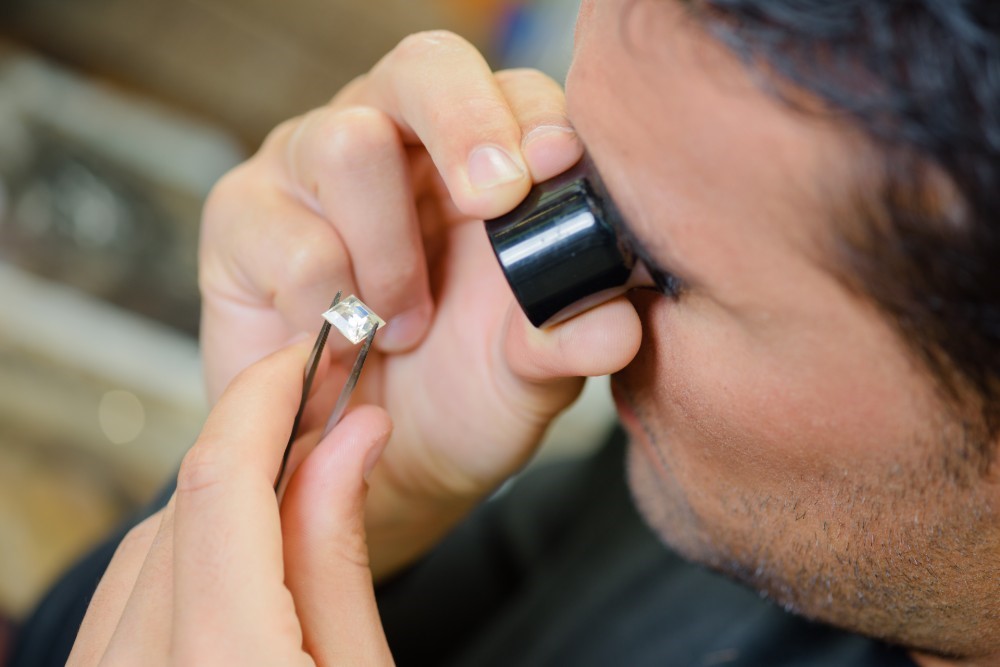 Why Should I Get My Jewelry or Designer Watch Appraised'
When you have your appraisal report in hand, the first benefit is peace of mind. You know that grandma's wedding band, which you've slipped onto your wife's hand, has an extra level of oversight protecting it. Also, appraisals are useful when you're looking to sell your jewelry. By understanding the value of your piece, you can understand what it's truly worth on the market—the chances of you losing out when you put it up for sale are drastically diminished.
However, one of the most valuable things about appraisal is their value to insurance companies. When you're working with a jewelry insurance company, GIA-certified appraisals are worth their weight in gold. Insurers aren't inclined to work with personal estimations for the value of lost, damaged, or stolen jewelry. To side-step that frustration, providing a certified third-party appraisal gives you a way of getting back what your piece was worth.
Learn More about Jewelry Appraisals at Long Jewelers
Here at Long Jewelers, we know all about appraisal. We're insurance replacement specialists for some of the most prominent insurance companies on the market, which means that if you need your stunning TACORI engagement ring replaced, we're trusted by your insurance company to do so.
When you need information or assistance with appraisal, trust the expert team at Long Jewelers! Contact us at (757) 498-1186 or stop by our Virginia Beach showroom today.