Tips for Finding the Right Diamond Necklace
November 15th, 2017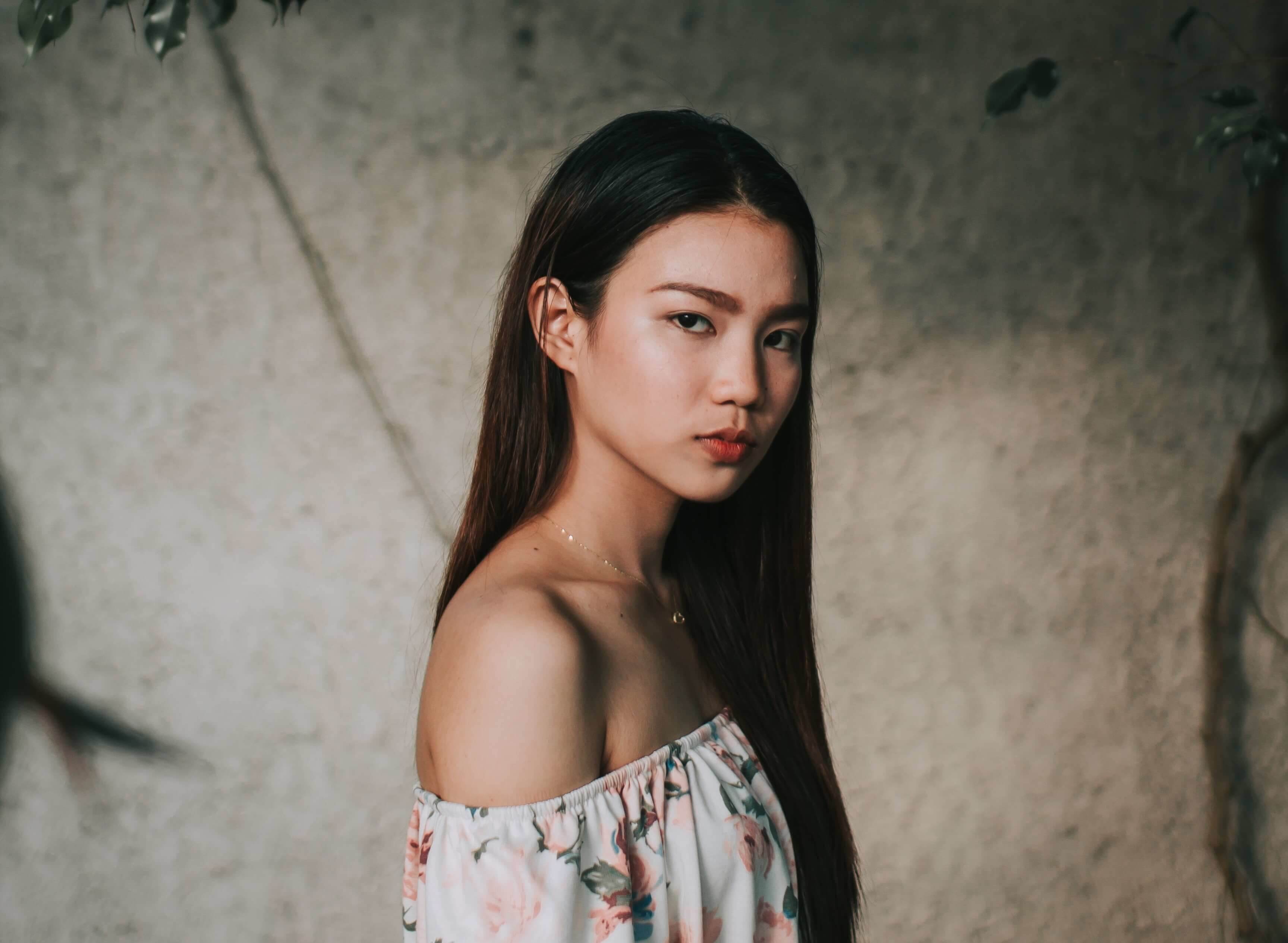 With such an amazing selection available, finding the diamond necklace for yourself or for a loved one can seem like a nearly impossible challenge.
As one of the first pieces of jewelry that somebody notices, it's important to go into necklace shopping with all the facts in hand first! So to help you with your necklace search, here are a few considerations for shoppers to take when looking for a new diamond necklace at Long Jewelers.
Consideration #1: Necklace Length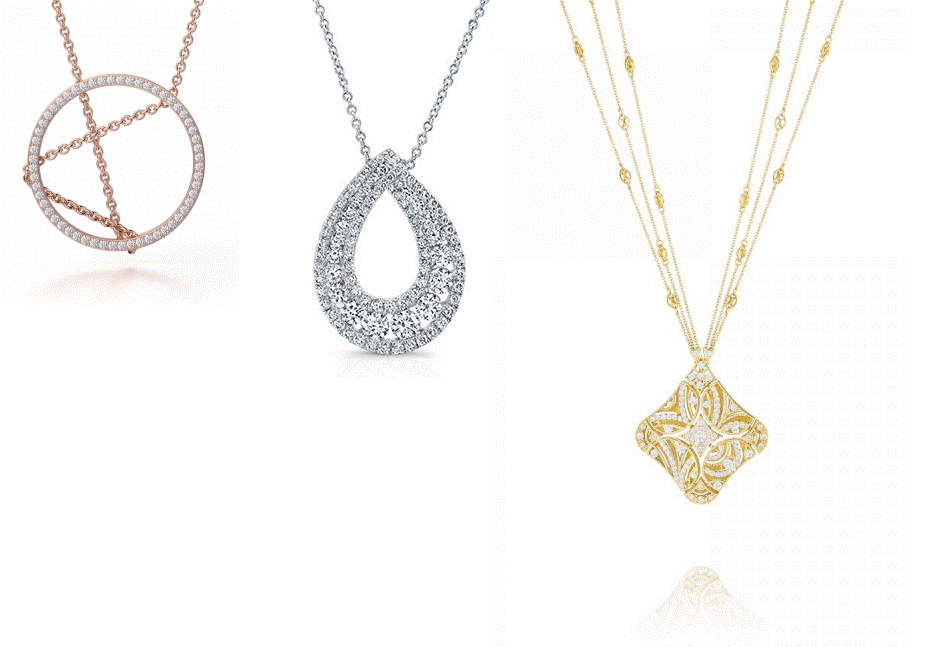 (Pictured: Michael M Necklaces P225, Kattan Fashion LPF4620, TACORI Vault FP100Y)
The length of your necklace is one of the most crucial elements in the selection of the right piece for you. Ranging from the 14-inch collar to the 36+ inch rope, there are at least a half-dozen standard lengths for necklaces.
A good rule of thumb for choosing a necklace is that shorter lengths are ideal for complimenting bare skin, as with a little black dress, and the longer lengths compliment clothes with higher necklines, such as formal evening wear or business suits. Long Jewelers offers collections of diamond necklaces from designers like Hearts on Fire and Simon G in a variety of lengths.
Consideration #2: Pendant vs. Chain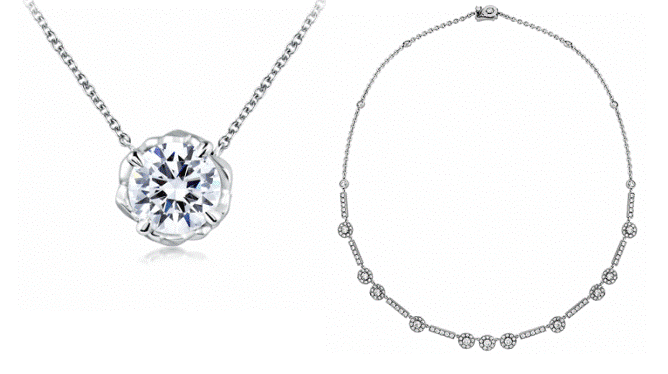 (Pictured: A. Jaffe Seasons of Love PD0640-102 and Hearts on Fire Inspiration HFNINSH03208W)
Particularly when it comes to diamonds, the issue of where the diamonds are placed is an important topic when selecting the perfect necklace. Some designers, such as A. Jaffe, tend to place their diamonds in a central pendant when putting their necklace collections together, and others, like Hearts on Fire, feature many collections where the diamonds are evenly throughout the necklace.
Pendant necklaces tend to focus the eye on a central location, which is ideal for women who want the beauty of the diamonds to stand in the limelight. On the other hand, necklaces that have diamonds distributed throughout the chain are better for a more subtle, refined accentuation of a woman's look.
Consideration #3: Necklace Style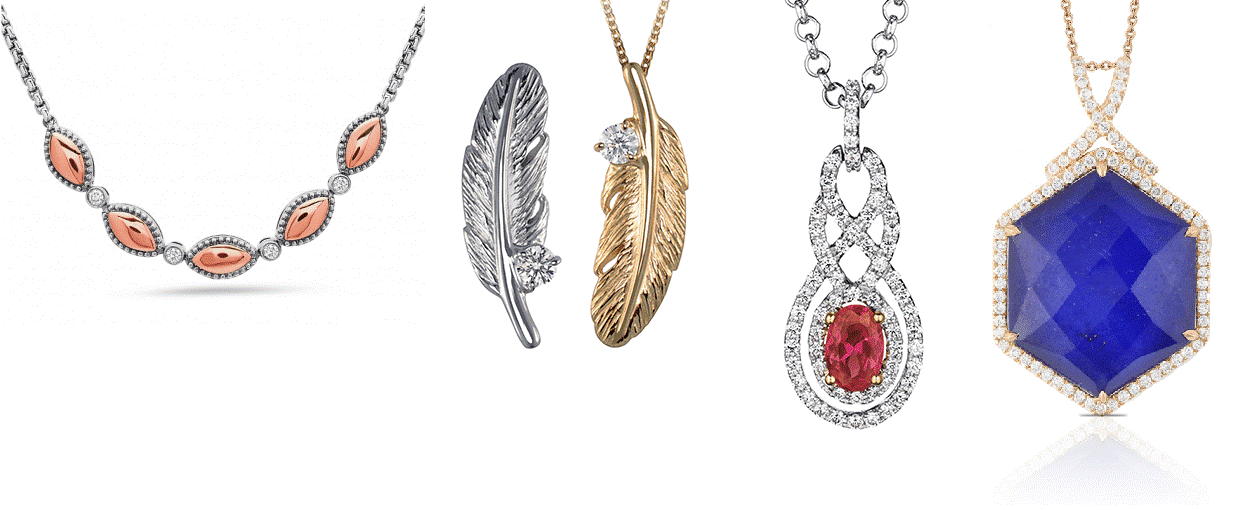 (Pictured: Charles Krypell Sterling Silver 4-6963-FFSPD, Lazare Pendants P41, Fana Gemstone P1347R, Doves by Doron Paloma Royal Lapis P5521LP)
"Style" is a very elusive quality to talk about, but it might be the most important. Every woman has her own personal style and choice of jewelry accompaniment for her wardrobe, so, there's no one-size-fits-all solution when going necklace shopping. Long Jewelers offers a diversity of necklaces whose precious metals, designs, and gemstones accompany and play against the richness of diamonds.
We selected a few looks from designers with divergent styles, in order to give you a broad cross-section of the pieces offered by Long Jewelers. Whether you or the lady in your life prefers the colorful jeweled necklaces of Fana and Doves, or they prefer the jewels of the piece to accentuate the sterling silver or 18-karat yellow gold, as with Charles Krypell and Lazare's designs, there's an option for them.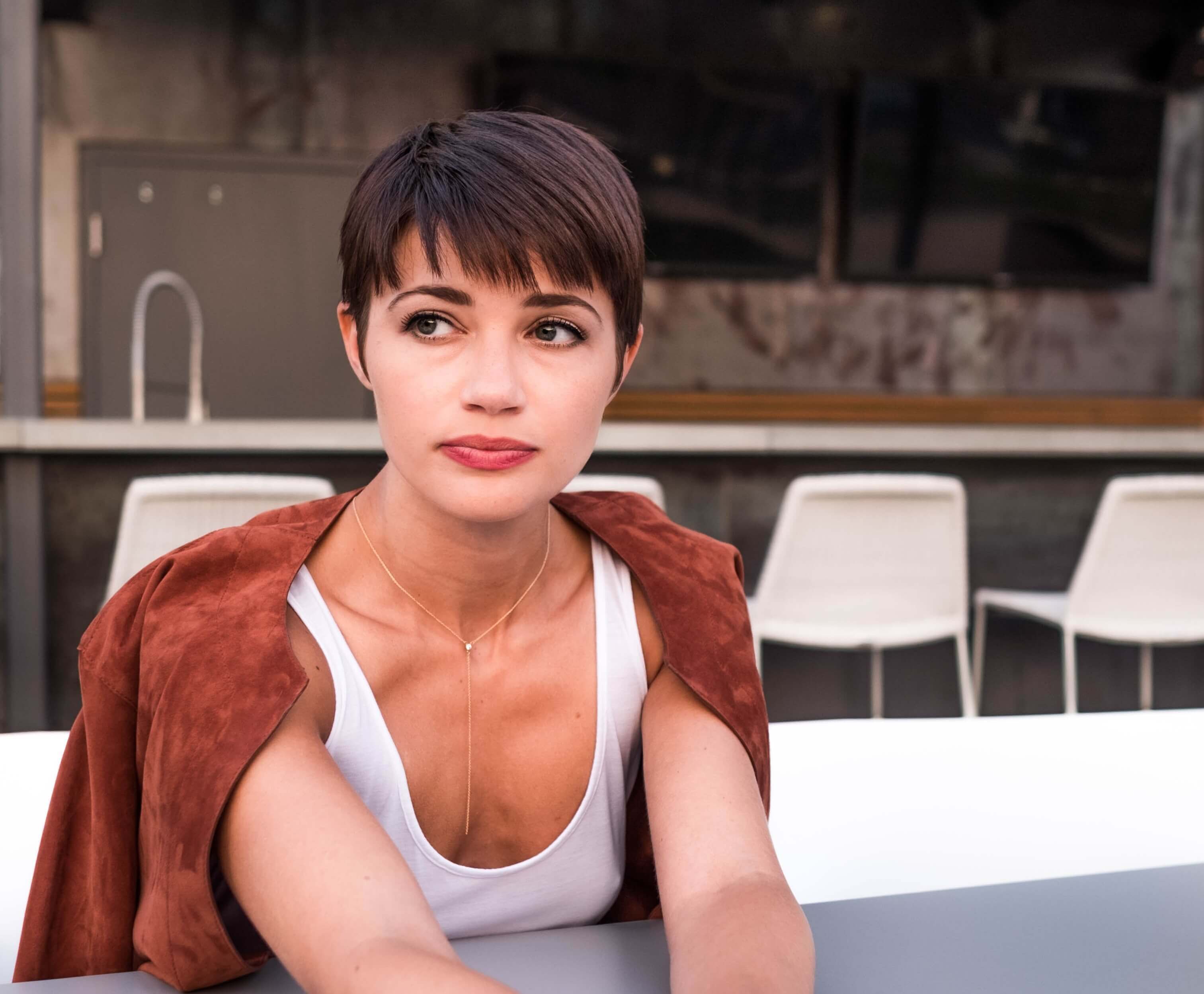 Contact Us Today!
To see more of our collections of necklaces, including gemstone necklaces, solitaire necklaces, and circle necklaces, visit our Virginia Beach, Virginia showroom to discuss fashion jewelry with our dedicated, knowledgeable staff! Or, visit our "contact us" page, call us at (757) 498-1186 for more information about the jewelry that Long Jewelers offers to shoppers in the Tidewater area, including the nearby cities of Norfolk, Chesapeake, Portsmouth, and Suffolk.