Three Tips on Choosing Men's Wedding Bands
August 30th, 2017
When it comes to the details of wedding planning, men's wedding bands are an important step. It's important for the groom-to-be to select a band that reflects his marriage, his wedding day, and, of course, his own unique style. Men's wedding bands have evolved over the years, becoming increasingly modern and increasingly varied in their styling, detail, and make up. At Long Jewelers, located in Virginia Beach and serving nearby cities such as Norfolk, Suffolk, and Portsmouth, we suggest following these three crucial tips during your search through different styles of men's wedding bands. With the right particulars in mind, and the expansive choices available at Long Jewelers, the search becomes simple.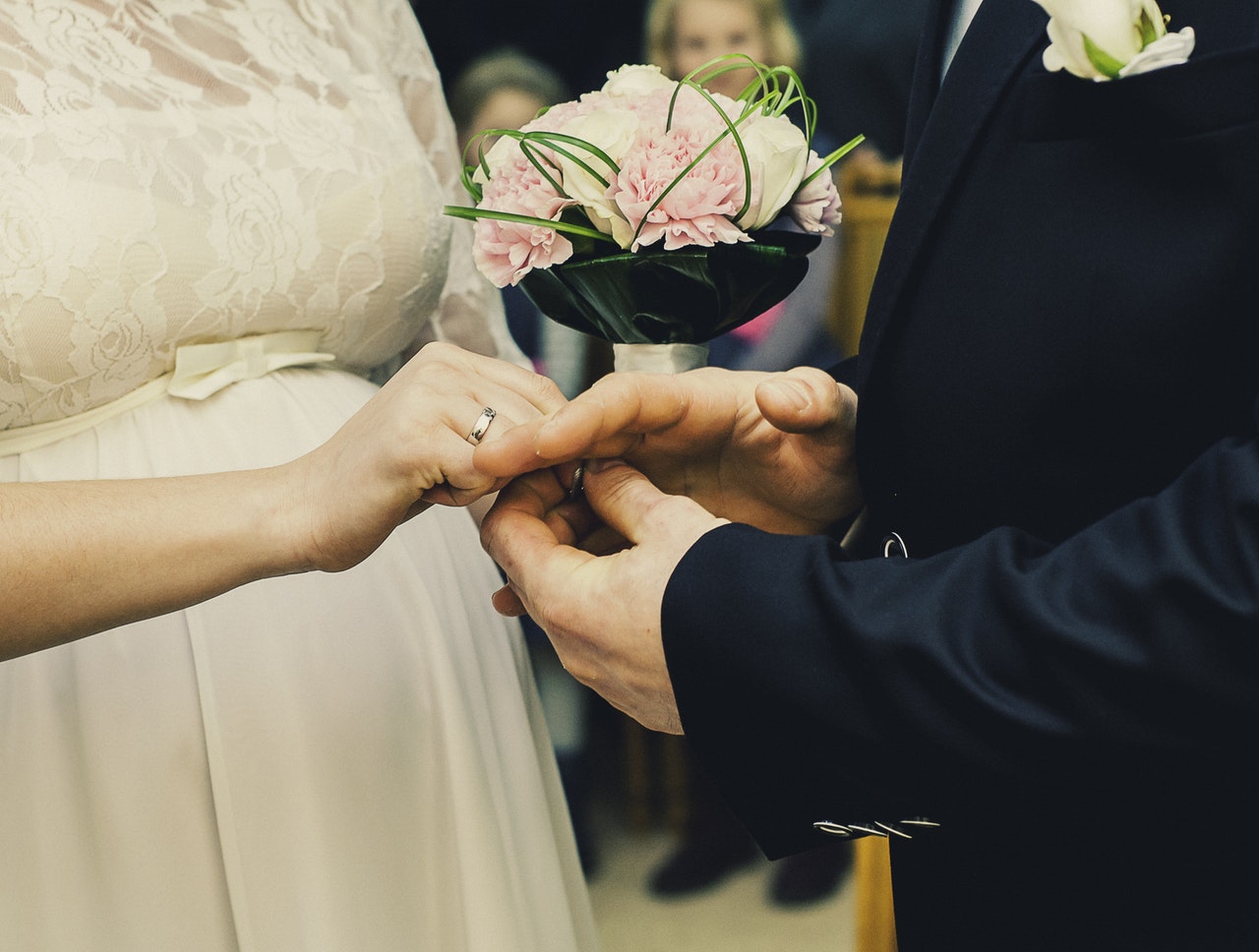 1. Consider Your Daily Style
An important factor in selecting from a vast variety of men's wedding bands is style. Are you a man who adores the latest trends, or are you more classic and timeless in your tastes? Do you prefer simple over embellished, strong, bold features or ones more subtle and detailed? Your wedding band should reflect your style—after all, this ring will last a lifetime, and you want to ensure you're happy with its appearance long after your wedding day.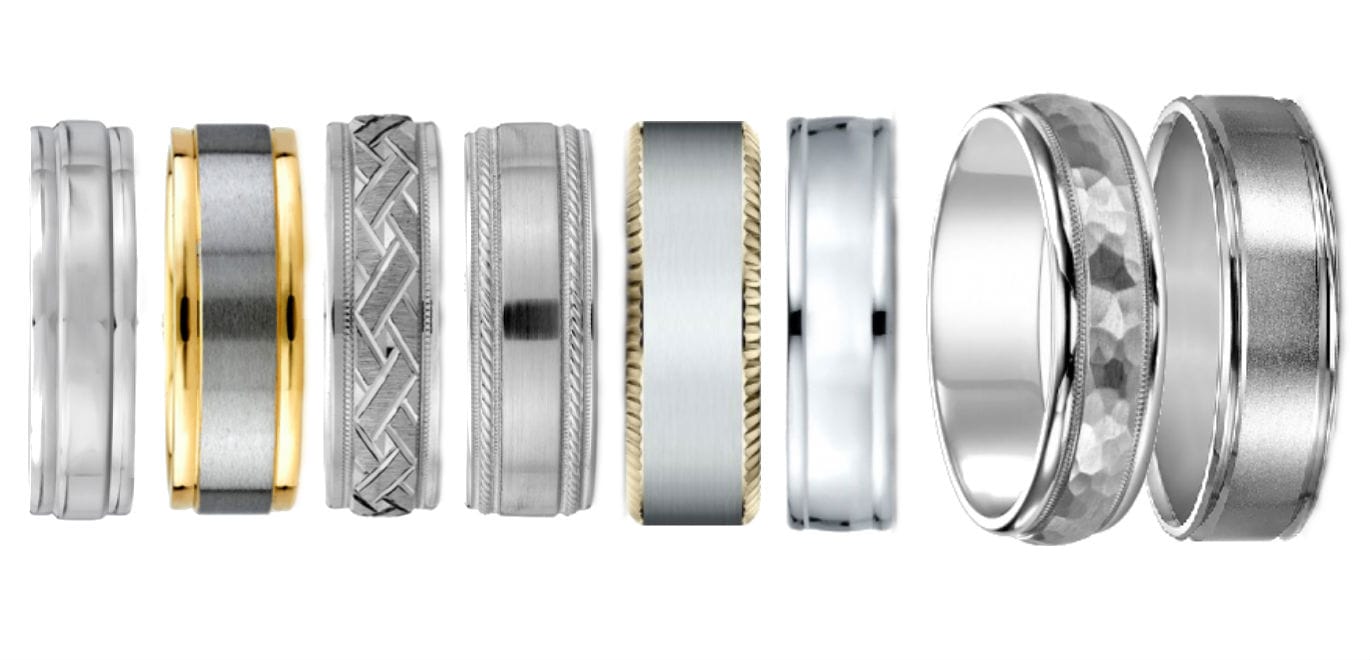 Men's wedding bands encompass a wide range of choices. Men who prefer a classic and simpler style will enjoy styles like the polished precious metals of the Benchmark collection, or perhaps the shining choices of the A. Jaffe Classics collection. Grooms who would instead like to play with a little modern flair might opt for the textured and hammered metals found in the A. Jaffe Art Deco collection or the Goldman Engraved collection.
2. Choose a Band Suited for Your Lifestyle
In addition to considering what styles, designs, and features you like the look of, it's important to think about what your men's wedding band will encounter during everyday life. Are you a man who works with his hands? Or do you spend your days in an office setting, using your hands only for typing and writing? Your daily life will determine how tough your wedding band needs to be.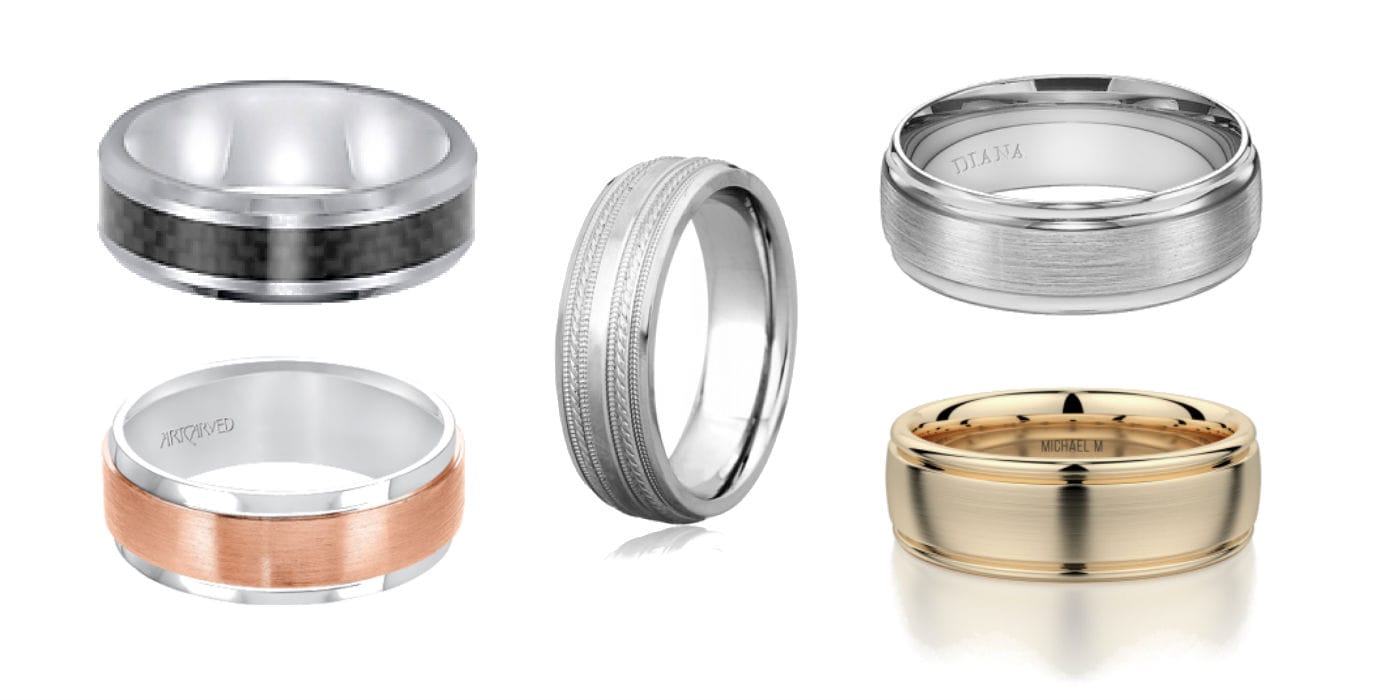 Men who have a more vigorous, hands-on career should opt for a more durable metal. Tungsten and platinum are incredibly tough to ding or dent. Rings fabricated out of these precious metals make them better suited to active hands. Men who don't need to worry about what tasks their hands are performing will be perfectly fine with softer metal choices, such as yellow gold and white gold, or even rose gold if you like its look.
3. Determine Whether Your Bands Will Match
Although for many years women and men opted to choose similar rings so their wedding bands would coordinate or even match perfectly, there's no reason you must pick identical or even similar bands. In fact, you can be as independent as you'd like in your men's wedding band decision. Discuss your ideas and expectations with your other half—do you both want to stick to the same type of metal, or perhaps have a similar design? Or do you want to opt for tradition and make sure you choose bands that are perfectly in sync? Your band will still be meaningful in its own special way no matter what you choose.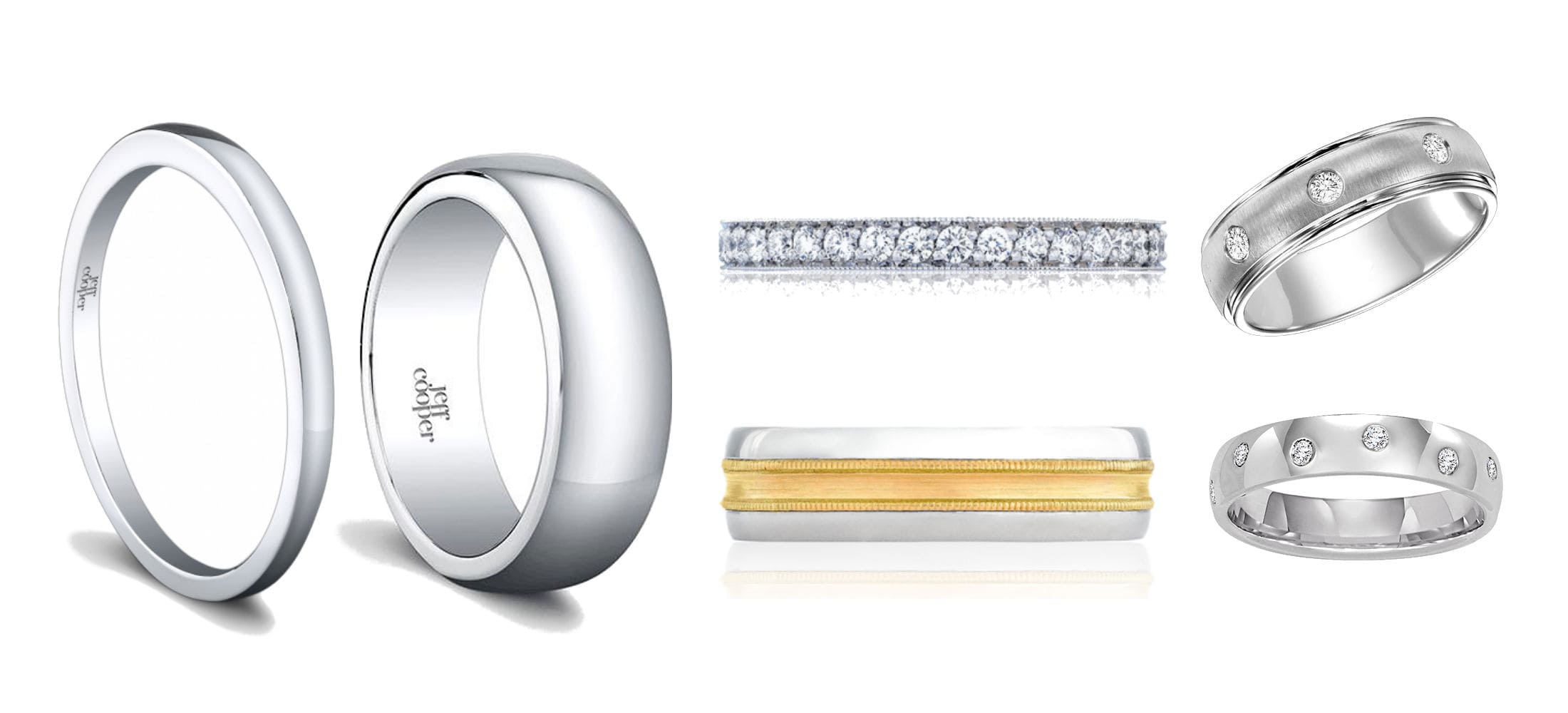 Goldman and Hearts on Fire offer different ring styles to mix and match women's and men's wedding bands. You could choose a classic women's pave diamond band to pair with a men's band that features a single gemstone or two. Or, you could go off the beaten path and select rings that make entirely different statements—designs by TACORI offer greater variety, allowing for more embellishments on women's bands and an entirely different, simpler approach to men's wedding bands.
Discover the Perfect Men's Wedding Bands at Long Jewelers Today
Allow Long Jewelers to aid you in discovering the men's wedding band that perfectly suits your lifestyle, taste, and fashion. Long Jewelers is an authorized retailer of countless renowned brands including ArtCarved, and Diana as well as many more in varied styles for every groom. From classic to modern, plain and simple to intricately decorated, our selection of men's wedding bands is always expanding. To begin your search for the perfect men's wedding band, and to learn more about all of our available options, visit Long Jewelers' expansive showroom in Virginia Beach, or reach out via phone at 757-498-1186 or via email at info@longjewelers.net.