Scott Kay: The Bridal Brand that "Never Compromises" on Style and Quality
August 1st, 2019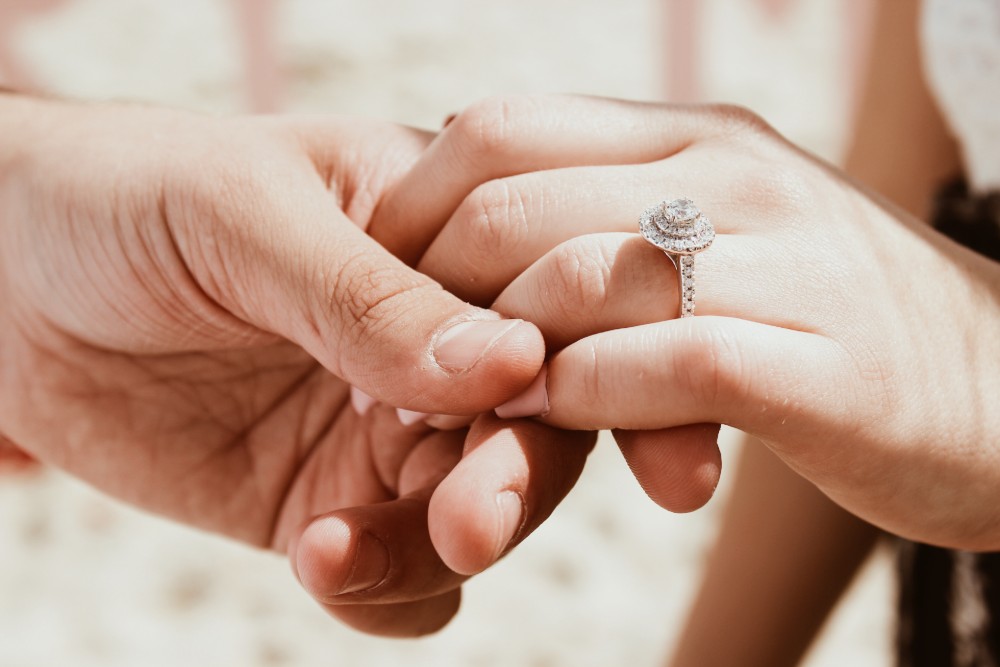 Founded in 1984, Scott Kay was founded by its eponymous creator. Through the late 80s and early 90s, Scott Kay spearheaded the rebirth of platinum as a competitor with gold in bridal jewelry. A relatively obscure jewelry metal since the Art Deco era, platinum flooded back into the public consciousness thanks to this unique atelier.
Today, the Scott Kay studio works as often in 18k white gold as it does in silky platinum, but the New York-based designer continues to hew close to the motto of their late founder. The Scott Kay designers continually exhort themselves to "never compromise" when it comes to the pursuit of bridal beauty, and Long Jewelers is pleased to offer their exceptional engagement rings and wedding bands to our customers.
The Heaven's Gates Collection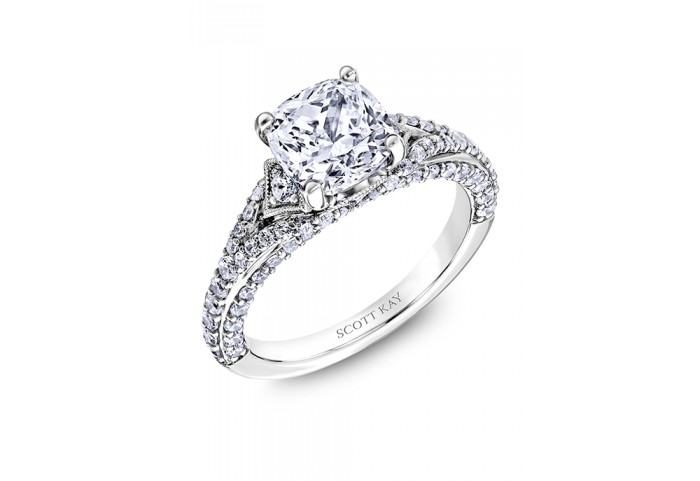 The Pearly Gates of popular imagining were the inspiration for this collection, and while the theological leanings of the women who adore this line of engagement rings is secondary, any woman can appreciate the luminous grace of these engagement rings and bands.
Heaven's Gates bridal pieces favor curved "doorframe" patterns and wide-open pavilions in the precious metal through which light can easily pass. When the treasure trove of side diamonds is struck by this light, it creates an effect like a cascade of light. The wedding bands are no less gorgeous, with deep, baroque channels carved in the bands, into which diamonds have been pave set.
The Luminaire Collection
If the Heaven's Gates collection was designed to maximize the luminousness of gold and diamonds, the Luminaire collection of engagement rings and diamond wedding bands is designed to channel the light in unexpected ways.
That seems like an abstract assertion, but check out some of the collection's engagement rings: You'll find unusual halos with diamonds set like spotlights, trapezoid- and marquise-cut side stones set in unexpected fashions for those shapes, and flower-stem crowns that isolate the center stone, allowing light to enter its facets in 360 degrees. Luminaire wedding bands also embrace the unexpected use of marquise-cut diamonds, tipping them sideways in 18k white gold bands.
The Parisi Collection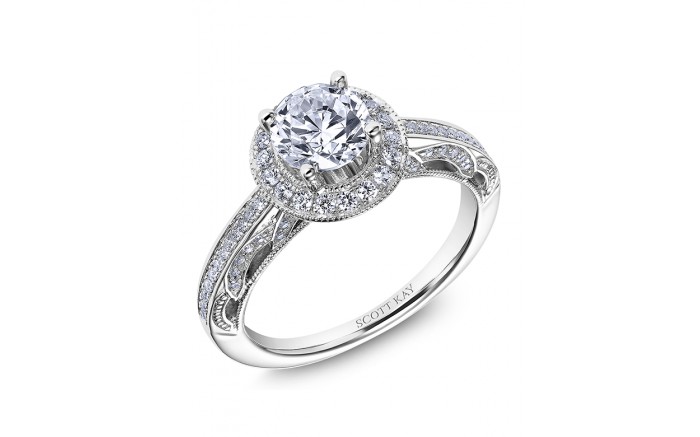 Parisi collection diamond engagement rings are something truly special. They carry with them a sense of mystery and surprise due to their construction—from the top, a Parisi engagement ring seems like a slender band of milgrain beaded platinum or 18k white gold inlaid with pave-set diamonds.
The prong-set stone at the center doesn't spark any unexpected perceptions, but when these rings are turned on their side, they reveal a dazzling split-shank pattern with "waves" of the metal crashing against each other. When you also take into account the surprise bezel-set diamonds, you know that you've purchased a ring sculpted by masters of their craft.
The Crown Collection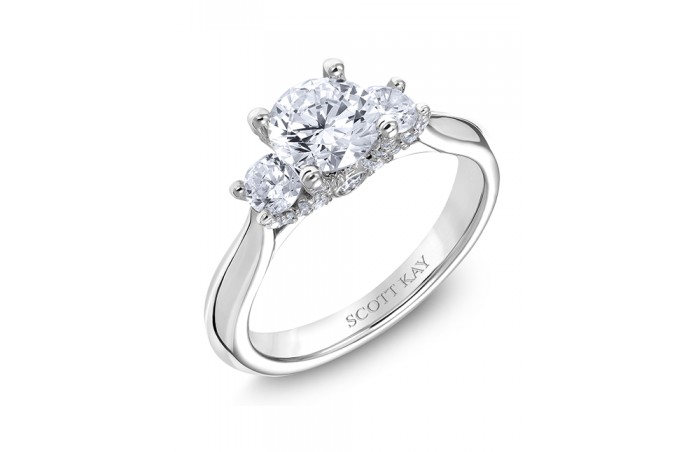 Crown yourself in luxury with these delightful three-stone engagement rings and their wedding band counterparts. The Crown collection is defined by its three diamonds, arranged to signify a couple's past, present, and future. The regal prongs that hold the center stone and its partners in place are sculpted to resemble the points of a crown. The "circlet" of this crown is the eternity-style ring of diamonds set into the underside of the engagement ring.
And of course, whether you like round-cut diamonds or (appropriately, given the name of the collection) princess-cut diamonds, Scott Kay has designed its pieces with both looks given equal representation.
Find the Very Best in Bridal Jewelry at Long Jewelers
When you're looking for the finest bridal jewelry in the industry, you can trust Long Jewelers. Our collections of Scott Kay engagement rings and wedding bands are sure to impress! If you'd like to find out more about Scott Kay, our services, or the other lines of bridal jewelry we offer, contact us at (757) 498-1186 or visit our Virginia Beach, Virginia showroom today!