Rose Gold Engagement Rings: The Bridal Jewelry Trend Back by Popular Demand
April 2nd, 2019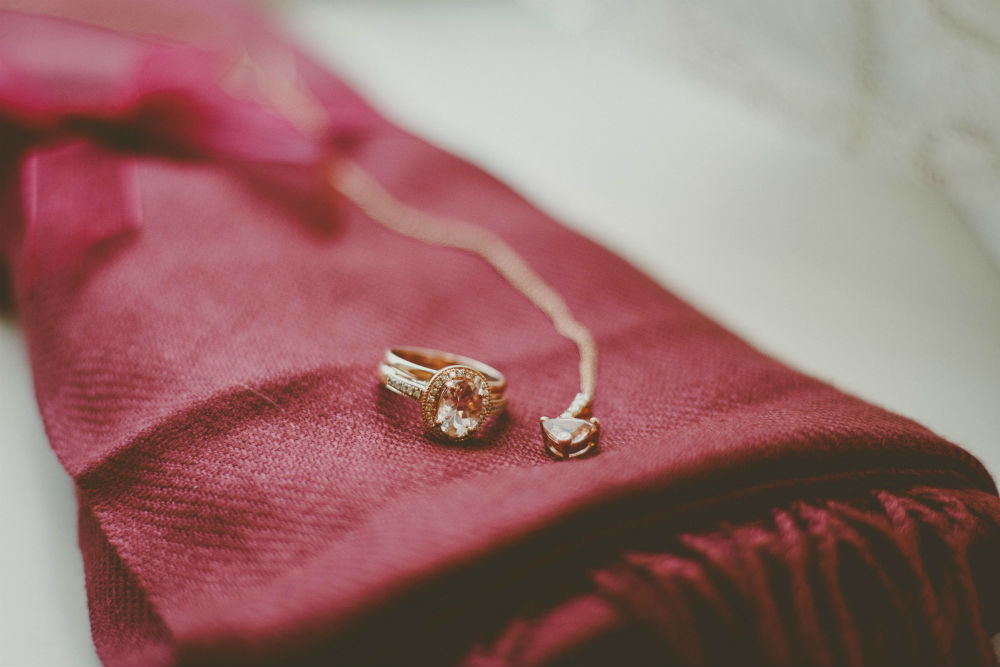 Nothing is more inherently feminine than a rose gold engagement ring. The way the cherry blossom pink mingles with the bold luster of gold is nothing short of magical.
Once a treasure reserved for the Russian aristocracy, rose gold has been democratized to become a precious metal that women adore in their engagement rings. The romanticism and blushing joy of rose gold has made the metal boom in popularity, and its warm tone is once again beginning to outpace the cool silver of white gold.
Today, we're going to be looking at a few popular rose gold ring styles from the top designers in the industry.
ArtCarved
ArtCarved has been making engagement rings for over 150 years. This breathtakingly long history means that they were exposed to rose gold when it was first making its rounds in Imperial Russia.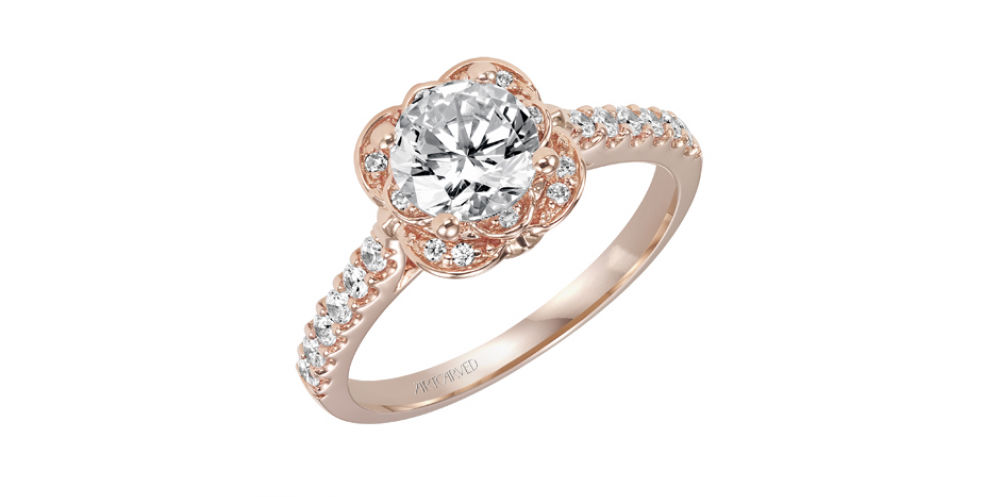 This piece from the Contemporary collection shows how ArtCarved refers to its storied history when making a warm, beautiful rose gold engagement ring: Flower-shaped halos popular in the Victorian Era are given new life by the addition of the color of orchids that makes the ring feel like a living magnolia covered in round-cut diamond dew.
Coast Diamond
Rose gold, because of its warmth, reveals all its details to the eye immediately. When you have a designer like Coast Diamond, this is a real benefit.

Their design from the Charisma collection features the modern contrivance of a split shank, each of the four shanks covered in pave-set white diamonds. The inner faces of the shanks and beading holding in the side diamonds would otherwise be invisible on a white gold band, but in shimmering 14k rose gold, the viewer can see every detail, adding to the visual complexity and beauty of rose gold engagement rings in general and this one specifically.
Hearts on Fire
When rose gold is paired with creative designs, you get an engagement ring that's ultra-modern—perfect for a contemporary woman who wants something that nobody else has. Hearts on Fire, along with being the creator of "the world's most perfectly cut diamond," is also the creator of some really cool engagement rings.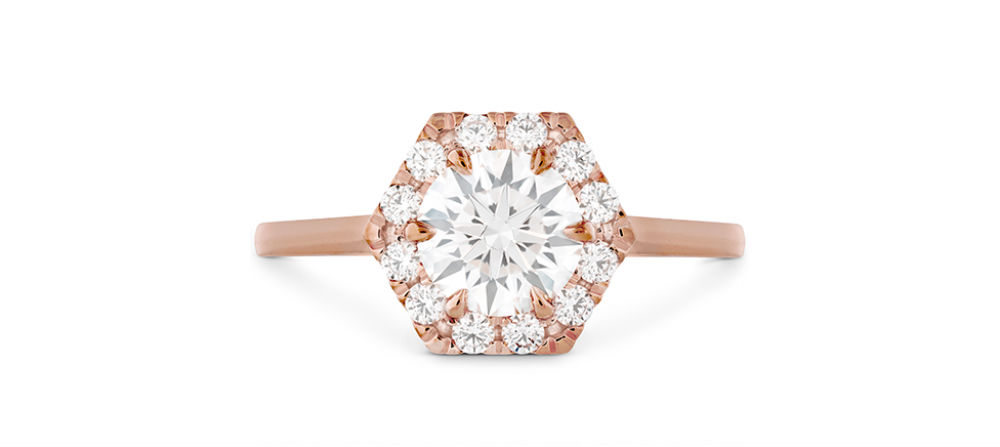 The simplicity of this HOF collection ring belies its chic silhouette. The unexpected hexagonal halo in coppery pink imparts its shape and color to a round-cut center diamond. And with a side profile that playfully mimics the shape of a perfectly cut diamond, this understated beautiful look is complete.
Kattan
Rose gold is also a gold tone that invokes nature in a way that other tones can't quite match. With peachy, blushing hues, it's not hard to ignore the metallic nature of rose gold. To that end, designers can easily craft natural designs like flowers and autumn-red leaves. We couldn't make up our mind about which Kattan rose gold engagement ring better typified this idea, so we picked both!
These two pieces from the Beverly Hills collection conjure ideas of nature in their own way: This ring has a band shaped like a slender branch lined with red leaves; this one arranges its side diamonds in the shape of sheaves of wheat.
If you're interested in the rose gold engagement rings we offer at Long Jewelers, feel free to contact us at (757) 498-1186, or stop by our Virginia Beach, Virginia showroom today!