Pear-Shaped Engagement Rings: A Break from the Ordinary
July 31st, 2018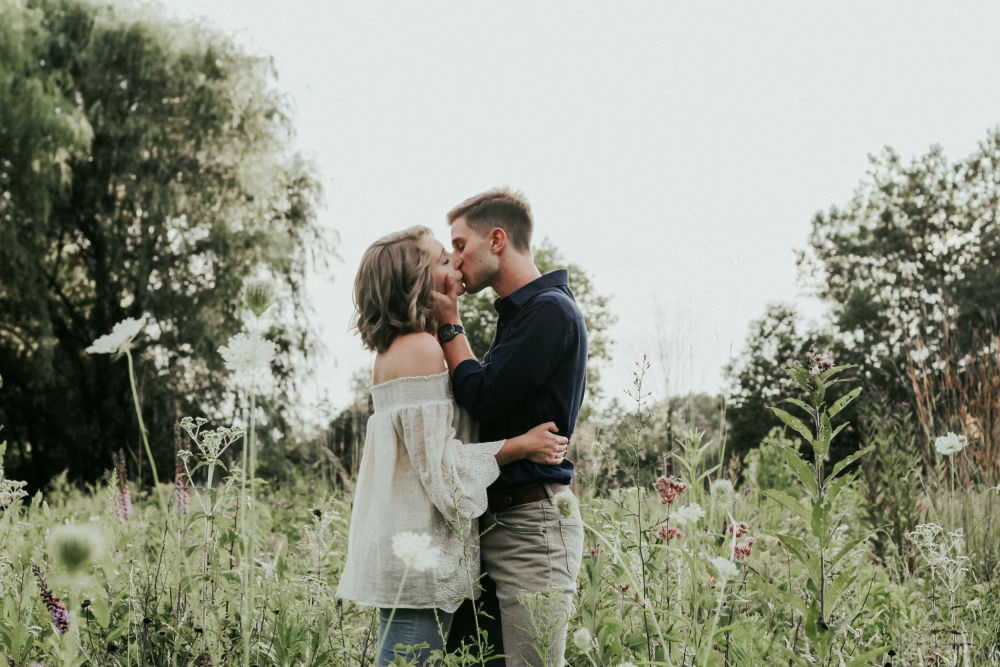 Can anybody deny the appeal of the perfect pear-cut diamond? If you're not one to blindly follow the pack, give a pear-shaped engagement ring a try; such a ring could in fact become the bold new star of your day-to-day look.
Why Go Pear-Shaped'
Some may question the claim that something as superficial as the cut of a jewel can have a significant impact on the look, feel, and price of a diamond – that's where we come in with a bit of re-education.
The sheer fact that round- and princess-cut diamonds are in such high demand mean that a pear-cut stone of the same carat and quality will often fetch a much lower price in the market, despite their relative rarity – which means that those savings gets passed on to you.
Another highly relevant factor when choosing a ring type is, obviously, the way the diamond looks.
One positive aspect of pear-cut diamonds is the fact that it makes imperfections or a lack of clarity slightly less noticeable to the average person. The technique behind a pear-cut stone, a hybrid between cutting the diamond round and marquise-shaped, lends itself to slightly smaller gems and allows them to sparkle regardless of grade or class.
Our Favorite Pear-Shaped Engagement Rings
Anybody familiar with our brand knows how passionate we are about the designers we supply – with so much talent under one roof, it's hard to narrow down the best without ending up with an all-inclusive roster.
Any top-picks list when it comes to engagement rings of all varieties simply would not be complete without first mentioning the legendary TACORI – with nearly nine hundred engagement rings from TACORI alone in our catalog, there is little they don't do and do well.

Speaking strictly in terms of pear-shaped engagement rings, those from their Dantela line are especially near and dear to our hearts. This selection under their Simply TACORI collection is also a house classic, absolutely enthralling us with its unique design and daringly horizontal stone.
Not quite your cup of tea'
Hard to believe, but we'll humor the thought: Simon G comes to the rescue, offering a slightly different take on the pear-shaped engagement ring concept with select offerings from his Classic Romance collection – this pear-shaped engagement ring is striking, offering a dark allure with a stone surrounded by brilliant sapphires.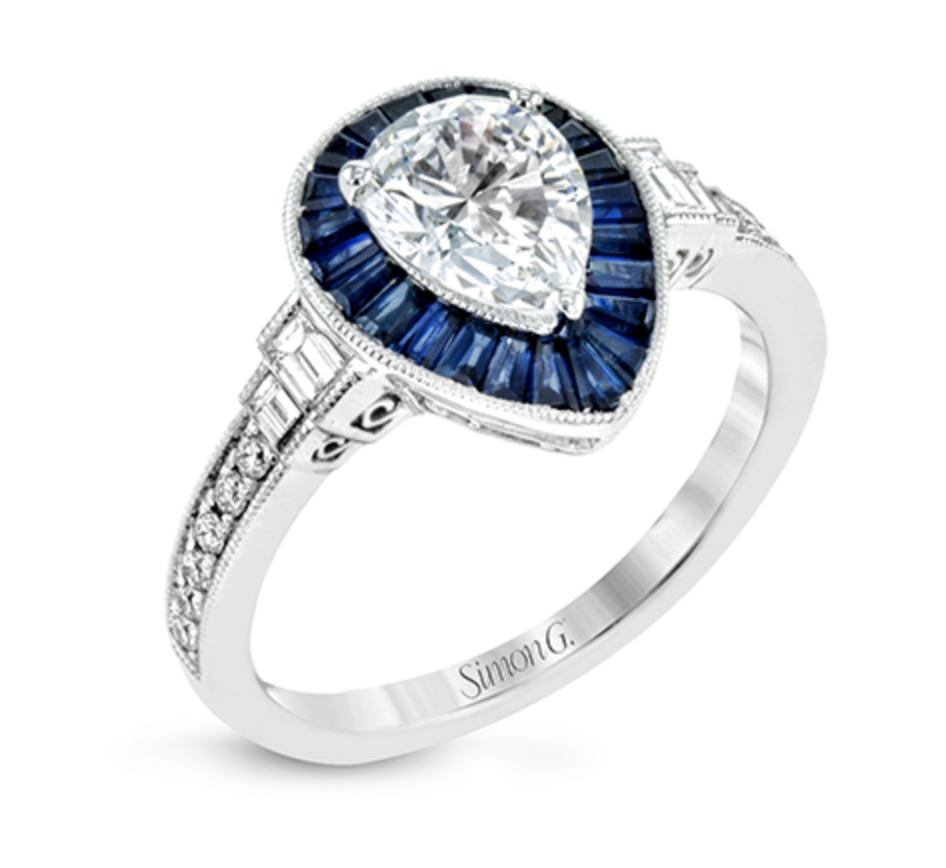 Our favorite from him, however, has got to be from his Delicate line of engagement rings; refined, and impossibly glamorous, this double-banded engagement ring is in our own personal hall of fame – few compare, in our humble opinions.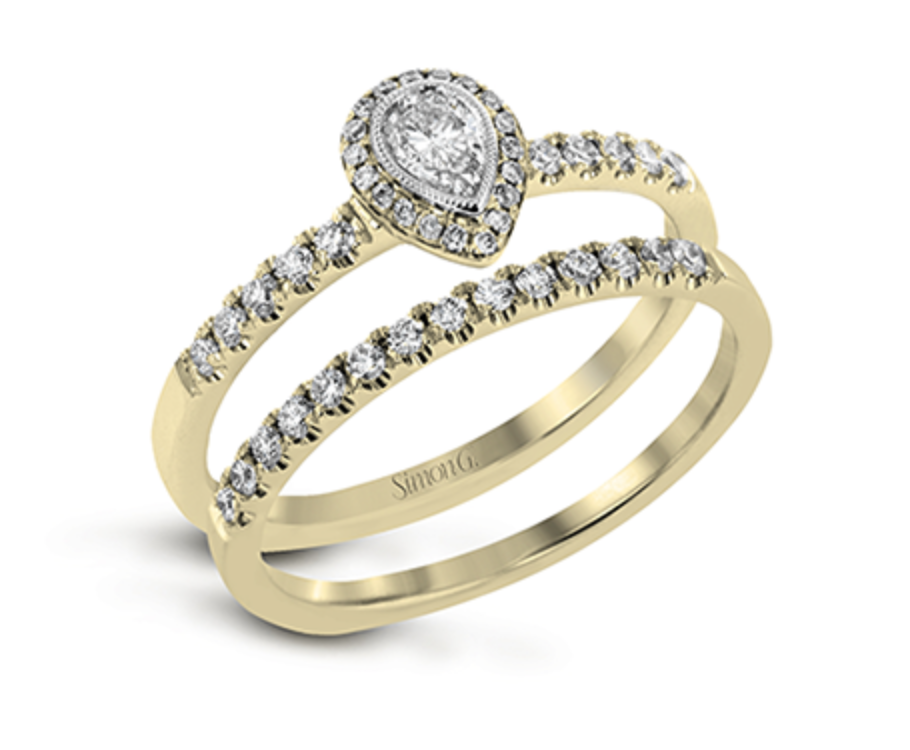 Our Promise to You
Some jewelers will do anything to empty your wallet; not us. We've been serving Virginia Beach and the surrounding area for well over thirty years, and we're far from through when it comes to making fine jewelry available to the public.
We offer competitive pricing, 0% financing options, and our famous lifetime guarantee and diamond upgrade policy to every patron who chooses to share their time and business with us. If you think a pear-shaped engagement ring is right for you, stop by. We know you're going to find something you like.