Oris: A Swiss Watchmaker that Continues to Defy Expectations
June 2nd, 2019
Oris has been making watches in the Swiss city of Hölstein since 1904, giving them a history that spans over a hundred years, seven continents, and generations of watch aficionados. Since its origins, Oris has been developing and refining its reputation for artistic excellence, as well as mastery of engineering sciences. The company takes pride in the fact that they're one of the few remaining Swiss horologists that continue to exclusively manufacture mechanical watches, continuing a tradition that stretches back to the 19th century.
Here at Long Jewelers, we're pleased to offer timepieces by this incomparable atelier; read on to learn more about this mainstay in the watchmaking community!
The Culture Collection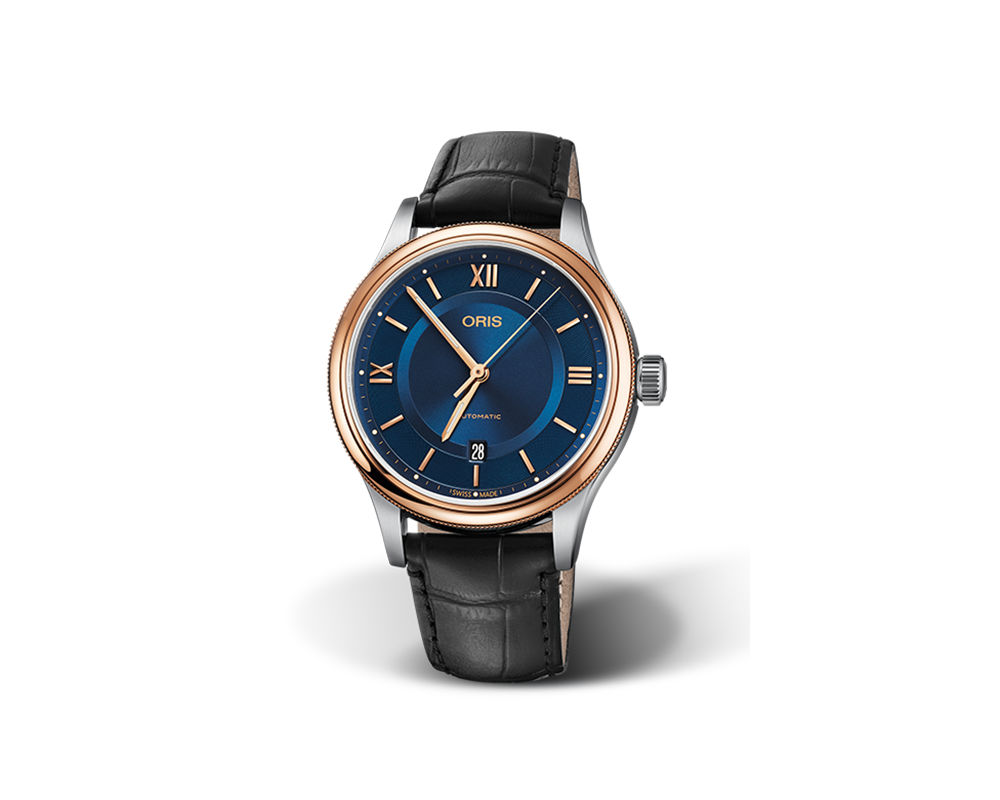 Oris watch collections are named for the scenarios for which the individual timepieces are designed. So, when you look at the men's and women's Culture collection watches, you know you're admiring a luxury timepiece made to draw every eye in the room. Whether you're partial to the technological chic of a visible tourbillon, the dazzle of diamonds embedded in the bezel of a watch, or the splash of rose gold on brushed silver, you can be sure that the Culture collection has a power watch for you.
Check out individual subcollections like Artelier and Classic to browse the different styles Oris puts together.
The Diving Collection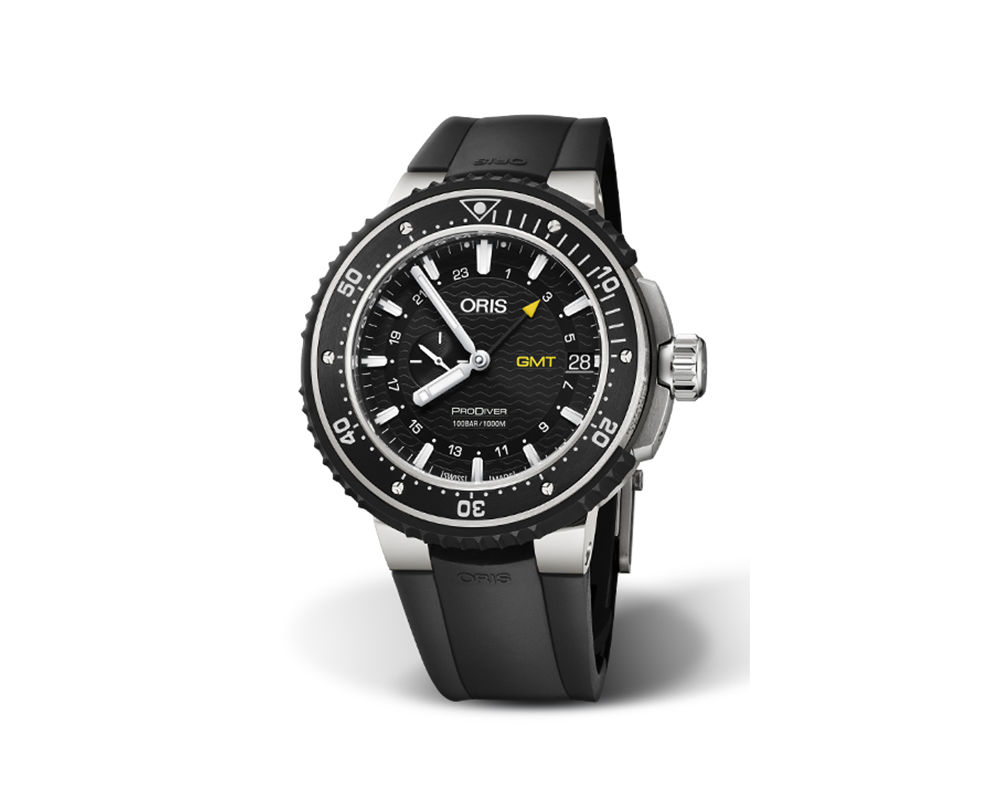 Among men's Oris watches, the Diving collection is ideal for the man who spends his life at sea, whether that means diving, sailing, or beachgoing. The rugged construction of Diving collection watches includes a stainless-steel case with crown protection, an extending safety clasp, and water resistance down to an astonishing 1,000 feet.
The mysterious blue that Oris chooses for these watches' dials, paired with the recycled plastic insert on the back of select Clean Ocean subcollection watches, is a way of signaling your love of a healthy ocean. The rotating bezel and anti-reflective crystal also add a great deal of utility for the man using his Oris watch during diving.
The Aviation Collection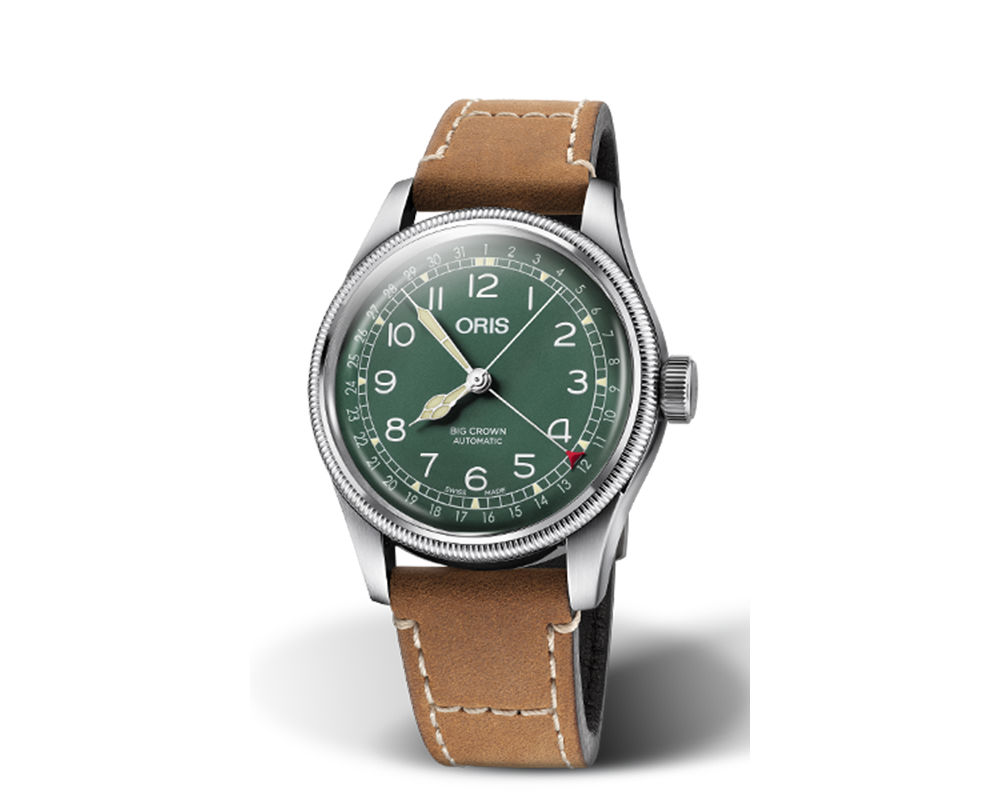 Oris began designing pilots' watches in 1910, making them a company that's been in aviation as long as aviation's existed. The Aviation collection, named for this long, proud history, is inspired by the same aesthetics that went into the atelier's earliest timepieces.
For example, the Big Crown subcollection comes with the slate-green dial, whimsical Art Nouveau numerals, and hand-crafted leather bands that lend them vintage beauty. But a vintage beauty doesn't mean vintage mechanics. Aviation watches are automatic winding with a bi-directionally rotating red rotor, making them engineering marvels worthy of competing with any modern design. Also, since the Aviation collection includes women's Oris watches, the aviatrix can find plenty to love about this collection too.
The Motor Sport Collection
Start your engines! The Oris Motor Sport collection has been inspired by the boldness and technological mastery that racers rely on in their automobiles. When you're a man looking for a sublimely cool collection of timepieces, you're sure to adore the phenomenal skeleton dials, dashboard-inspired aesthetic, and more of the pieces from Motor Sport. The strong, modernist lines and angles of these watches adds a layer of artistic refinement to these Oris watches.
If you'd like to learn more about the Oris watches we discussed today, contact Long Jewelers at (757) 498-1186 or visit us at our Virginia Beach, Virginia location today!