Love and Light Combine in Jeff Cooper's Bridal Jewelry Collection
February 6th, 2019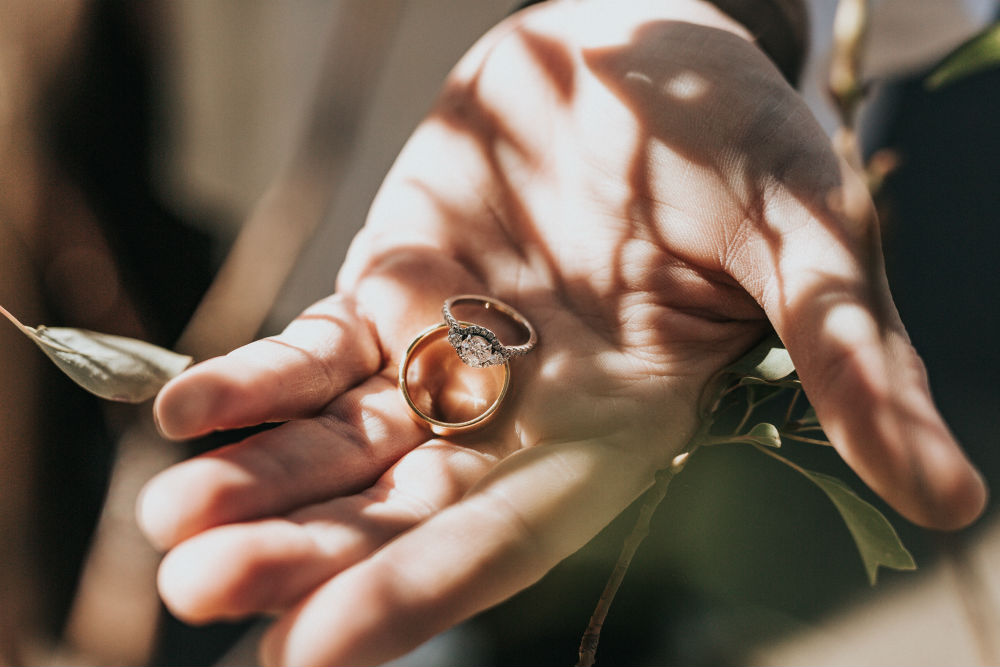 Jeff Cooper's skills as a designer are rooted in the traditions of New York City's Bowery District, which has been the heart of New York's diamond culture for generations. Having brought that culture into the brand that has his name, Jeff Cooper's designs revel in their clean lines and simplicity, always looking to the classics when designing contemporary bridal jewelry.
We here at Long Jewelers will be discussing some of our favorite collections of engagement rings from this esteemed designer:
Jeff Cooper's Lumiere Collection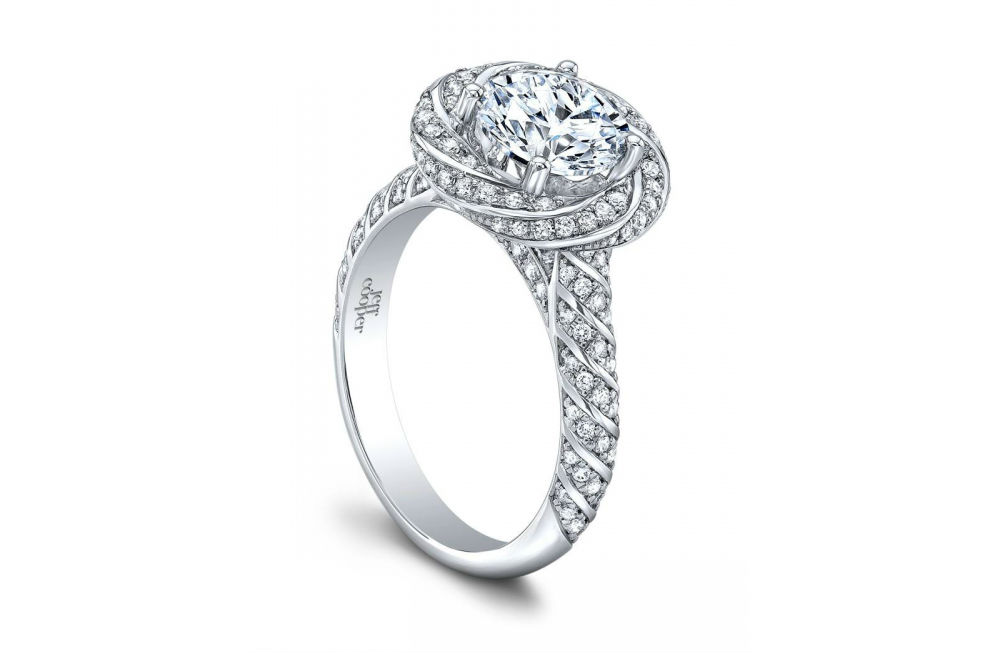 Among Jeff Cooper engagement rings, the Lumiere collection is famous for its braided brands. Rather than loose "vines" that have space between them, these 14k white gold spirals are tightly coiled. As an added, intriguing touch, Jeff Cooper pave-sets side diamonds into the coils of the Lumiere collection rings, meaning that the "river of light" effect caused by pave-set diamonds really accentuates every curve of the gold braids. A very well-named collection, Lumiere rings are perfect for a woman who gravitates toward shine.
Jeff Cooper's Arabesque Collection
An arabesque is "surface decorations based on rhythmic linear patterns of scrolling and interlacing foliage," and in the case of Jeff Cooper's Arabesque collection engagement rings, this motif comes to life in the interplay of smooth bands and ropes of gold beneath them, as well as rings that have a repeating "feather" design made from milgrain beading and side diamonds. For the artistic historian, these Renaissance-inspired rings are a piece of bridal jewelry that will not only inspire affection, but actively dazzle anybody who gets a look at them.
Jeff Cooper's Laurel Collection
Where the Arabesque collection was inspired by the cultural communication between the Muslim and European worlds, the Laurel collection takes its inspiration from the Greco-Roman world: The laurel-leaf crown, a symbol of brilliance and achievement, can be clearly seen in each Laurel ring. While each ring is hand-crafted from the 14k white gold that Jeff Cooper favors, most of them feature a split shank in which a victory crown of 14k rose gold leaves is delicately laid. Eye-catching and colorful, Laurel collection rings are a way of saying "Nikē!" in triumph.
Jeff Cooper's Classic Collection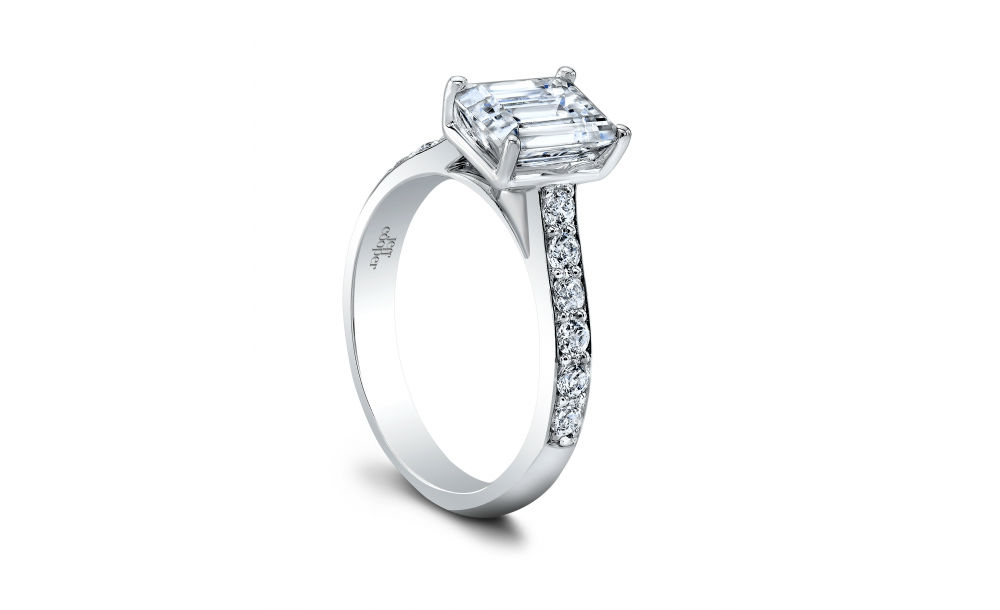 "Classic" doesn't mean "old-fashioned." On the other hand, the Jeff Cooper Classic collection is chock full of designs that are radically cutting-edge. Jeff Cooper takes traditional ideas in isolation, such as asscher-cut diamonds, side baguettes, and side-stones, and puts them in dramatic new designs: single diamonds burnish-set in stepped reservoirs, channel-set side-stones that alternate in size, and baguettes floating in space next to the center diamond. Classic collection rings are, frankly, wild in their pure inventiveness.
We love Jeff Cooper, and we think you'll love them too. If you're interested in the Jeff Cooper engagement rings we offer at Long Jewelers, call us at (757) 498-1186 or visit our Virginia Beach, Virginia showroom today!