Long Jewelers' Graduate Gift Giving Guide
June 7th, 2017
After years of studying, all-nighters, and strict deadlines, graduation season is just around the corner!
To help you with commemorating this special time in your grad's life the fine jewelry experts at Long Jewelers have put together this list with a few of our favorite gifts for grads.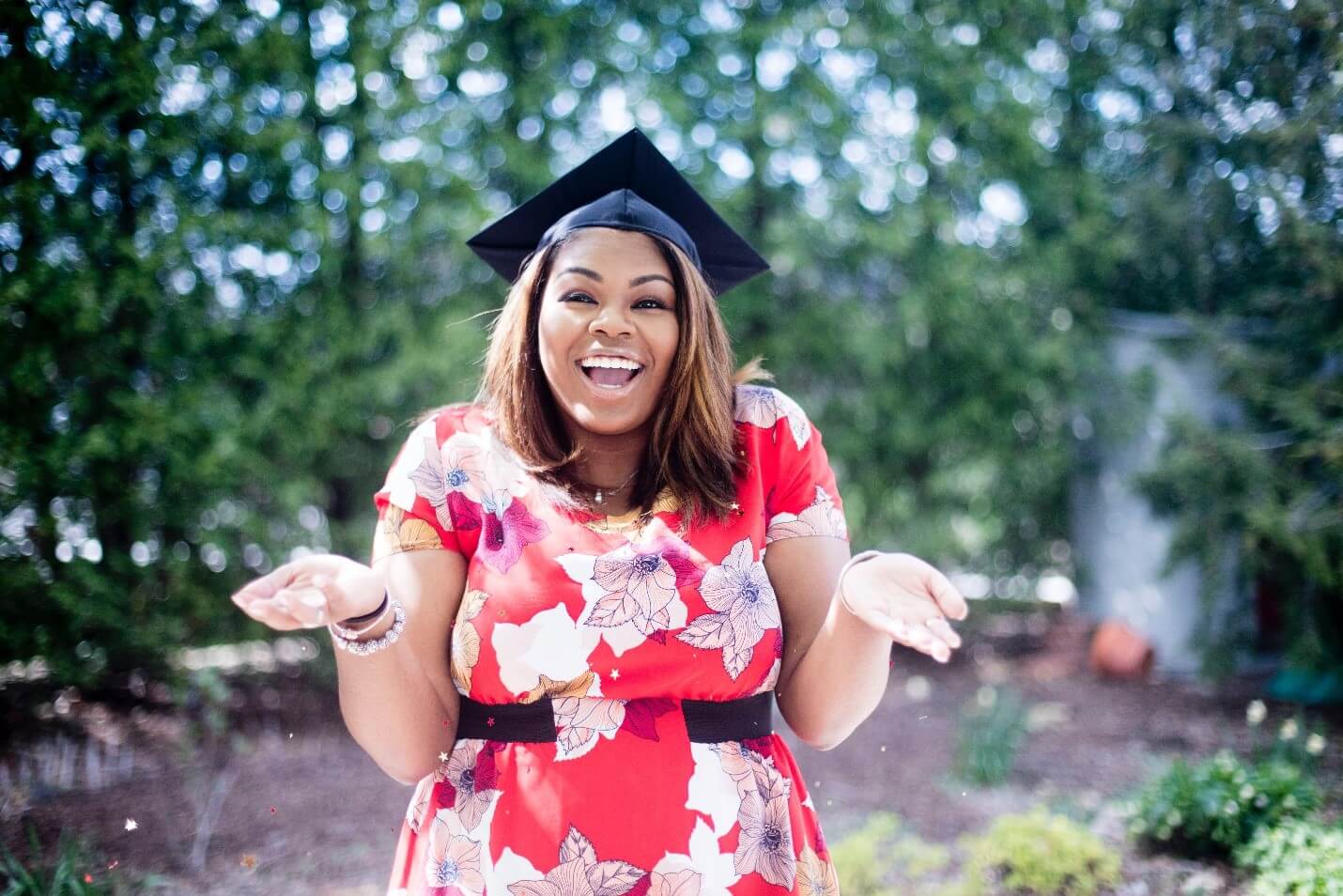 1. Gold Bracelet
From weddings to anniversaries to retirements, gold has longtime been used to celebrate some of life's most momentous occasions. With its one-of-a-kind shine, chic style, and long-lasting durability, your grad is guaranteed to cherish the gift of a gold bracelet for years.
Available in modern and contemporary styles that include bangle, chain, cuff, and link bracelets, customers coming to Long Jewelers' splendid Virginia Beach showroom are sure to find a gold bracelet perfect for every recent graduate.
Popular gold bracelets on display today include timeless pieces by I Reiss, Hearts on Fire, and TACORI's elegant Mcollections. Additionally, also from TACORI comes the charming white, yellow, and rose gold bracelets of the TACORI Promise collection, which are the product of a unique collaboration between fashion blogger Wendy Nguyen and the jewelry makers of TACORI.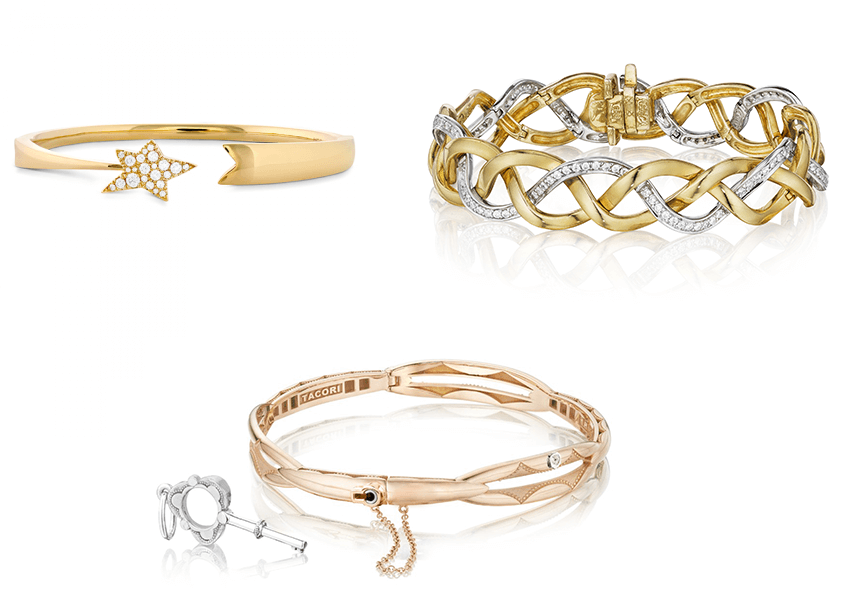 (Gold Bracelets from the Hearts on Fire Illa, the Fana Diamond, and TACORI Promise Collections)
2. Diamond Earrings
Everybody remembers receiving their first pair of genuine diamond earrings, and the excitement that surrounded having something of such value and beauty that was all their own. So, to attempt to recapture this magic on your grad's big day, why not give the gift of diamond earrings'
Whether you choose hoop, drop, or the always classic stud styles, you can rest assured that your grad will truly love and appreciate the modern elegance that a pair of exquisite diamond earrings will bring.
Featuring diamond earrings from Doves Jewelry, ALOR, and more, the friendly staff at Long Jewelers is happy to extend diamond earrings for any grad, no matter how unique, distinctive, or one-of-a-kind their fashion preferences.

(Diamond Earrings from the A. Jaffe Seasons of Love, Doves Jewelry Ivory Sky)
3. Swiss-Quality Timepiece
Now that your grad is heading out into the "real world," they are going to need something to keep them on time and on top of their busy schedule. Luckily, available today in the state-of-the-art Virginia Beach showroom of Long Jewelers is an array of precise Swiss-made watches ideal for your new college graduate.
From master watchmakers including Oris, Raymond Weil, and others, Long Jewelers proudly extends expertly-constructed timepieces for both men and women, including those pictured below that deftly combine handsome watch styles with useful features to create a wonderful all-in-one fashion accessory.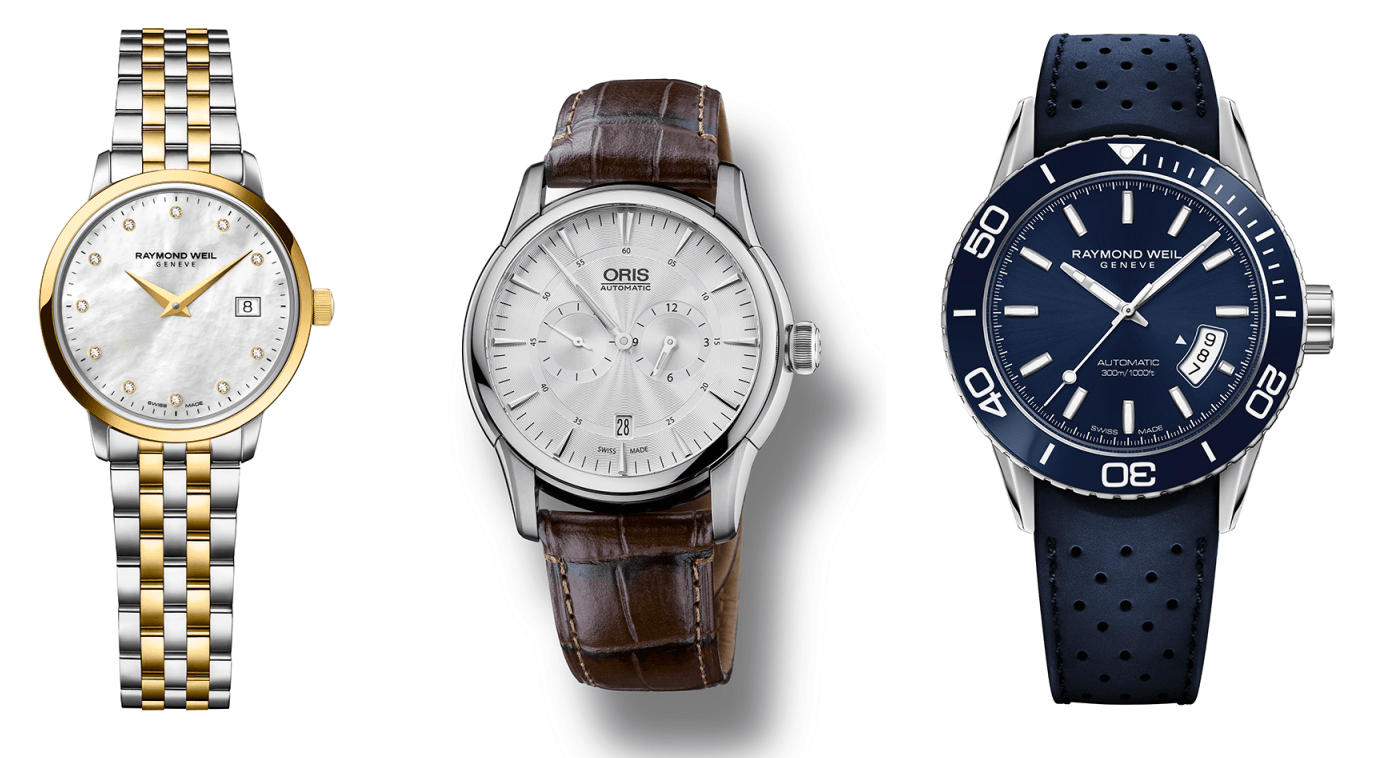 (Men's and Women's Timepieces from the Raymond Weil Toccata, Oris Artelier Regulateur, and Raymond Weil Freelancer Collections)
Visit Long Jewelers Today for More Wonderful Graduation Gift Ideas
These are just some of the wonderful graduation gifts available today at Long Jewelers. Located on Virginia Beach Boulevard, Long Jewelers is the place to find the latest and greatest in fine jewelry and modern timepiece fashions.
As an authorized retailer of the above mentioned designers and many, many, more, Long Jewelers is sure to have exactly what your grad will want. In addition, Long Jewelers offers on-site jewelry customization services, including engraving services, meaning that your personalized gift will remain a testament to any grad's hard work and accomplishments. This is just another reason, "You Belong at Long Jewelers"!
For more information call on these products and more, please call Long Jewelers at (757)-498-1186, explore LongJewelers.com, or visit their Virginia Beach, Virginia, showroom today!