High Fashion Trends in Diamond Bracelets
November 22nd, 2017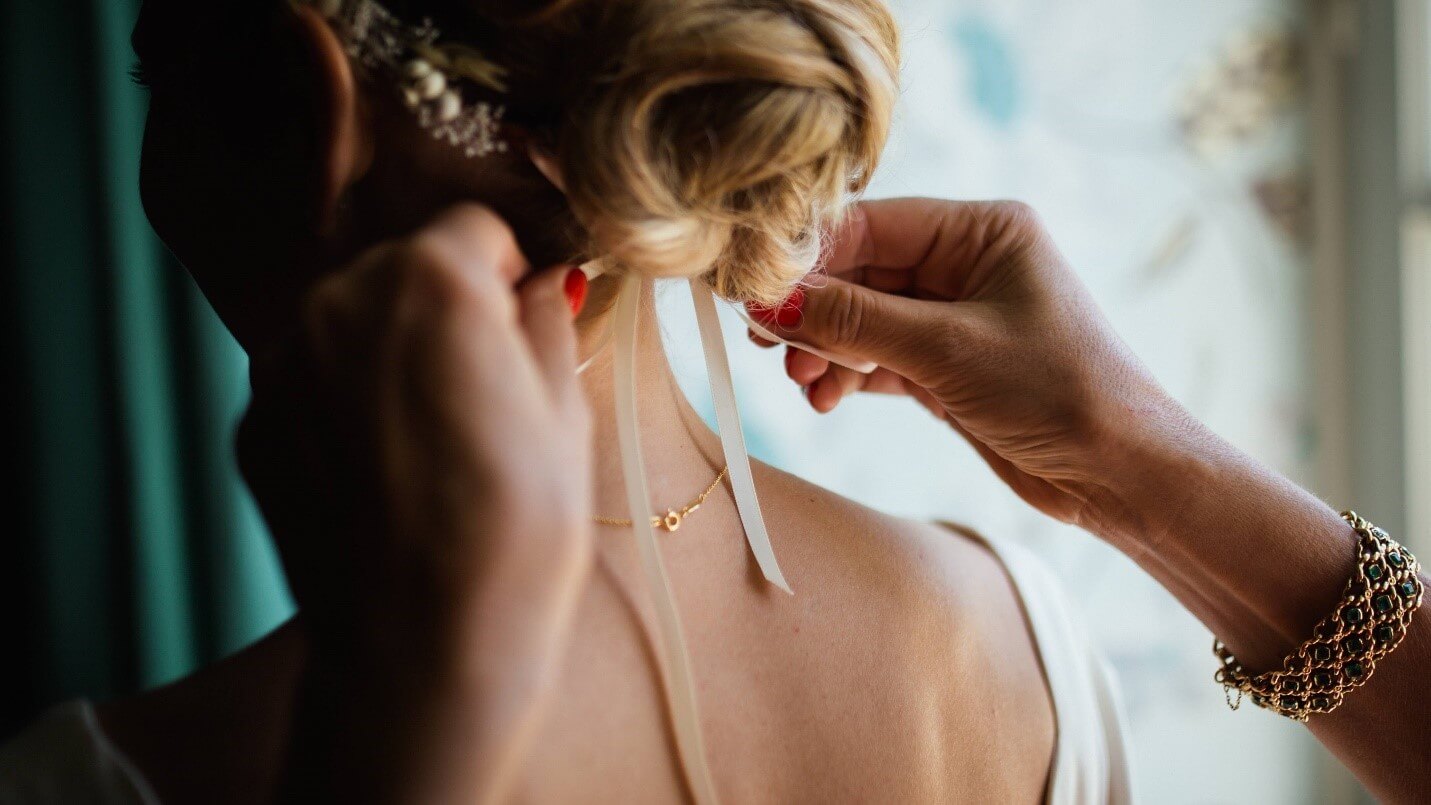 Diamond bracelets are always a fashion-forward choice when it comes to fine jewelry. The combination of twinkling diamonds with the shine of precious metals makes a wonderful accessory for upscale events, classy clothes, or just for women looking to add a little panache to their daily routine.
Alongside the elegance of diamonds, recent trends in bracelet design have given women playful new options with which to accessorize. Here at Long Jewelers, we're proud to be an authorized retailer of some of the finest brands in diamond bracelet design, and we'd like to show off some of our favorite, trendy pieces today.
Necklace Trend #1: Chains to Layer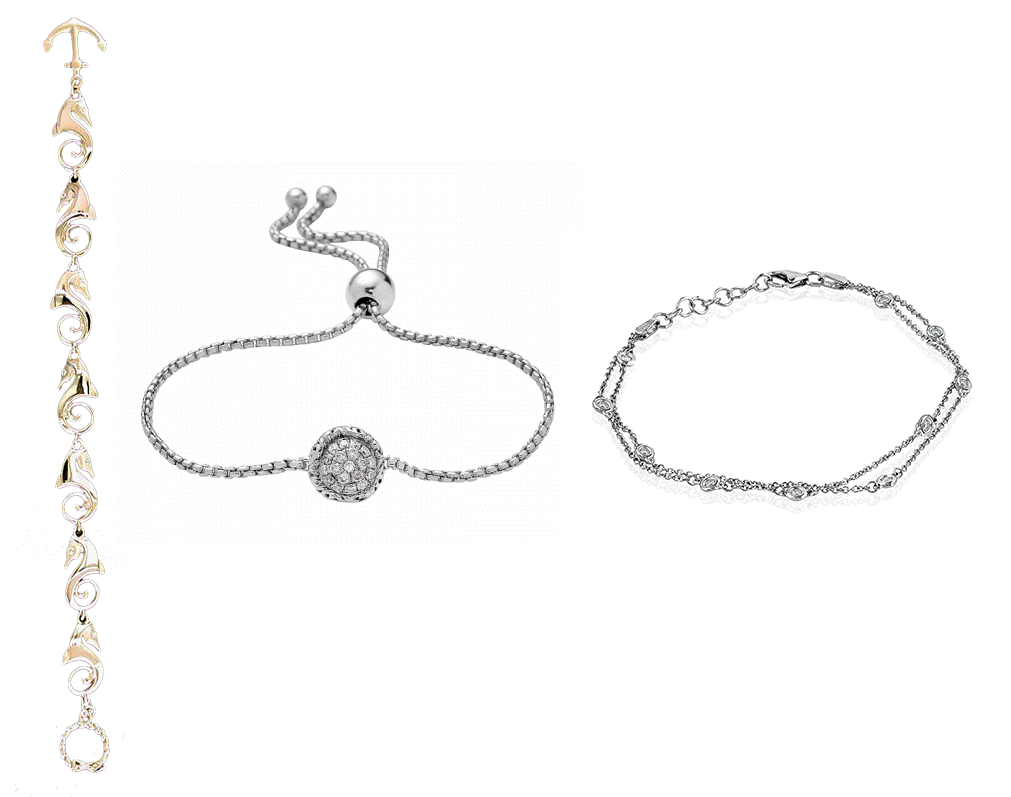 (Pictured: Steven Douglas Seahorses SLB063, Charles Krypell Sterling Silver 5-6944-SWHTP, Simon G Modern Enchantment LB2058)
According to the fashion experts at InStyle magazine, one of this year's hottest is layered chain bracelets. There's a touch of 80's style in stacking a wrist with an assortment of bracelets, but rather than rope and crystal beads, Long Jewelers offers a selection of chain bracelets in 18-karat gold, sterling silver, and diamonds to have 80's style without sacrificing high fashion sensibilities.
One of the most fun things about the layering trend is that the bracelets worn don't necessarily have to have the same look. Pair a daintier chain with a chunkier one, or mix silver and gold bracelets. The sky's the limit!
Necklace Trend #2: Statement Cuffs
(Pictured: Hearts on Fire Atlantico ATLWCUFF-8Y-L, Steven Douglas Horses FGB015D, TACORI Vault FB101)
In a nod to the "futuristic-Wonder Woman look", Vogue notes that big, extravagant cuffs have been making a splash recently among women's diamond bracelet designs. Of course, every woman has her own tastes, and here at Long Jewelers, we have a wide assortment of different diamond cuffs for each lady, ranging from TACORI's immaculate Vault collection pieces, to Steven Douglas's neoclassical designs.
One of the benefits of a heavy cuff is that it always makes a wrist look daintier in comparison. For a woman who wants to add a feminine touch to her look, the statement cuff is the ideal style of diamond bracelet.
Necklace Trend #3: Colored Gemstones

(Pictured: Simon G Vintage Explorer LB2128, Fana Gemstone B1425R, Doves by Doron Paloma Amazonite B7703AZ)
Stacking chains and statement cuffs are bold looks, and the recent drift towards colored gemstones in jewelry is no exception from that trend. Pairing colored gemstones and diamonds in a bracelet gives a woman the best of both worlds. Since the inner fire of diamonds sparkles with a rainbow of colors, it's easy for a designer to match any colored gemstone with diamonds of all shapes and sizes.
It's clear to see from these bracelets from Simon G, Fana, and Doves that the combination of precious metals and exotic gemstones, when paired with diamonds, creates a stunning look that has every eye in the room turning to check out a lady's wrist.
Visit us for More Collections of Diamond Bracelets!
For shoppers in Virginia Beach, along with Norfolk, Chesapeake, Portsmouth, and Suffolk, Long Jewelers is the foremost retailer of the trendiest looks in diamond bracelets. In addition to the models pictured above, at Long Jewelers we also proudly offer an amazing variety of pieces diamond-covered fashion rings, earrings, and necklaces, from some of the most popular designers available today.
For more information on our selection of bracelets, including our collections of sterling silver bracelets, gemstone bracelets, and bangles, please visit our "contact us" page, call us at (757) 498-1186, or stop by our showroom to get help from our dedicated, knowledgeable staff!