Gold Hoop Earrings: Our Top Jewelry Trend Pick for Fall 2019
September 1st, 2019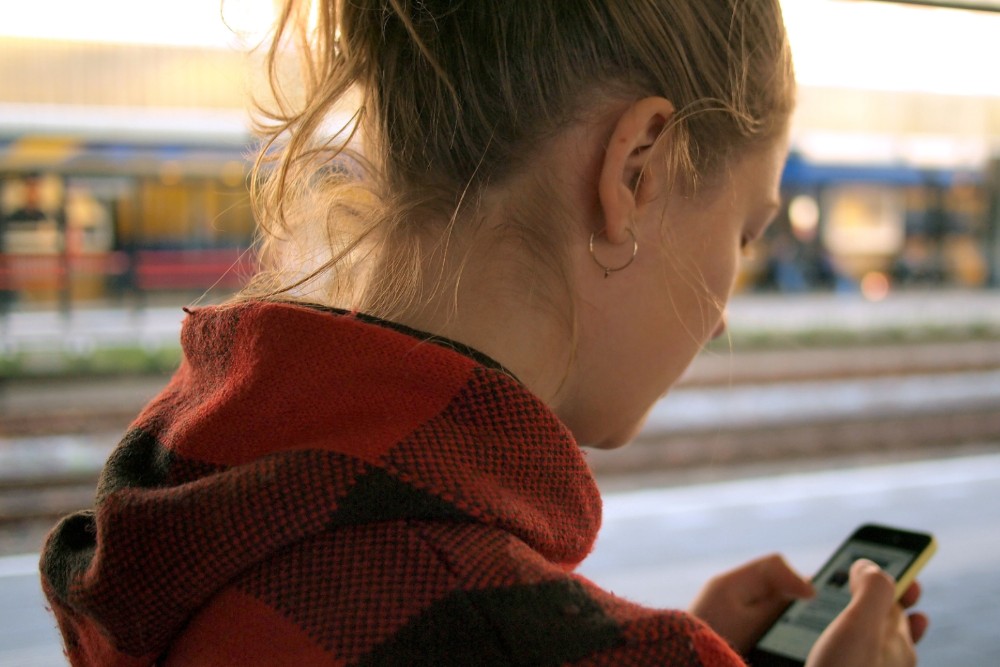 Gold hoop earrings are squarely back in the spotlight this year. This fun, flirty, and classicearring style is flattering with all different wardrobes and for all types of events. Worn by women of all ages, they can be simple gold circlets or more elaborate, ornamented hoops that steal the show. Whatever the style, there's a perfect hoop earring out there for every aesthetic and budget.
While gold hoop earrings are certainly always appropriate for a night out, they can be just as suitable to wear to a business meeting or a brunch date with friends. They can peek through loose waves of hair or dazzle under an upswept hairdo, and it is up to the wearer how much attention to give them. Small, delicate hoops add a touch of elegance to a simple suit or tailored dress. Larger, flashier hoops shine a spotlight on the wearer's long neck and high cheekbones, and are universally flattering.
These 4 Brands Take Gold Hoop Earrings to the Next Flashy Level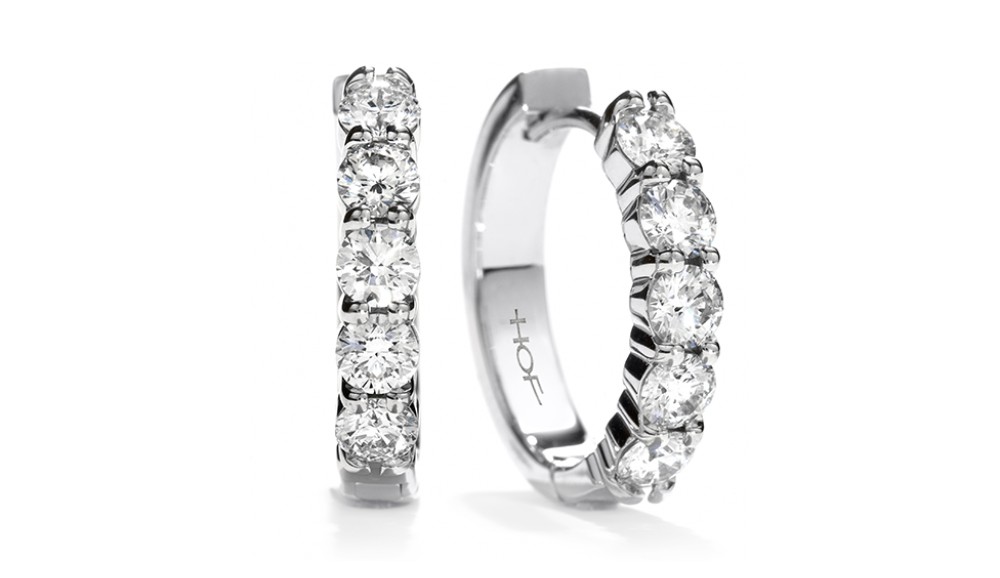 Hearts on Fire is one brand with an elegant take on this trend. Famous for their perfectly cut diamonds, they are best known for their stunning engagement rings. Luckily for fans, they carry that reputation across to their diamond-studded hoops. They have both bezel and "inside-out" earrings in multiple sizes, offering styles that can easily be worn with evening gowns or designer jeans.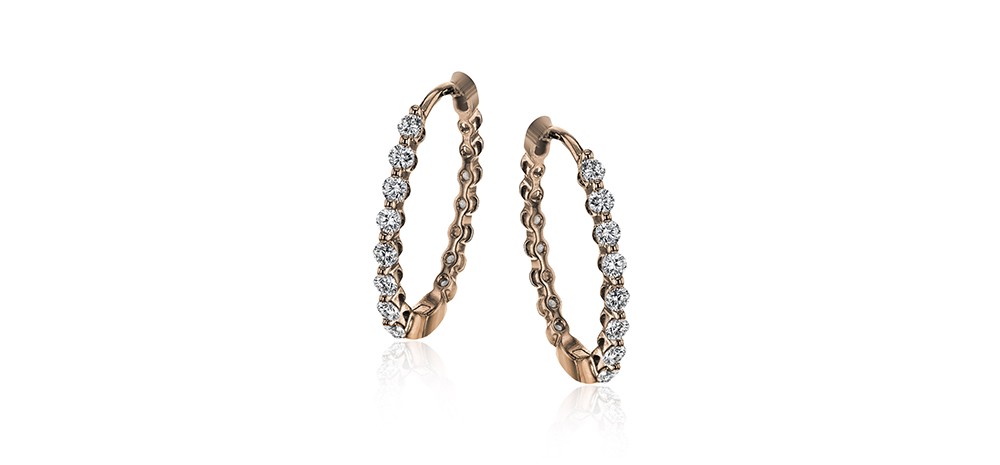 Known for intricate designs and geometric patterns, Simon G. is another brand to explore when searching for hoop earrings. A myriad of options are available from this brand, including delicate prong-set round-cut diamond hoops in their Modern Enchantment collection, and an intricate, leaf-shaped diamond patterned version in their Vintage Explorer line. Enchanting, feminine styles ensure that these earrings capture the attention of any room they inhabit, while not overshadowing their wearer.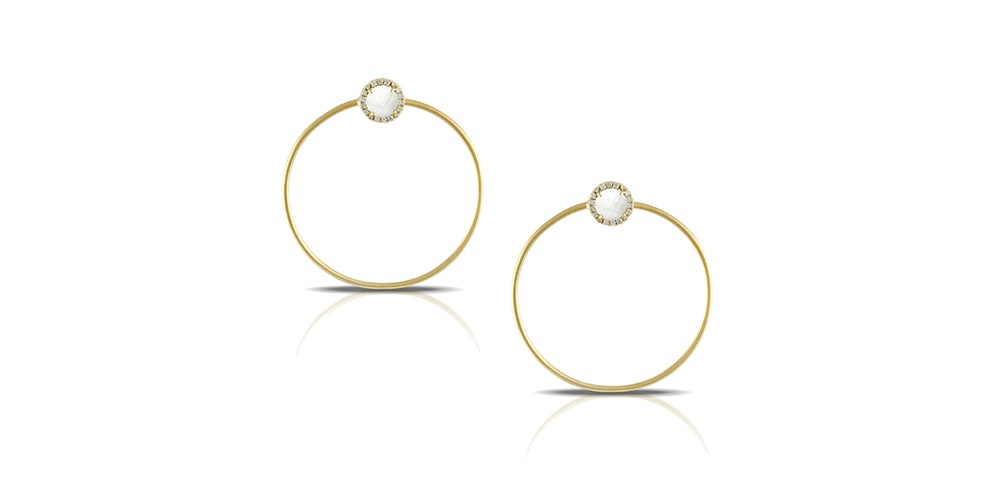 With a wide offering of heirloom and architectural earring styles and shapes,Doves by Doron Paloma is a designer that is fast becoming a favorite of trendsetters. This brand has not neglected the classic gold hoop, though they have put their own spin on the style. A very delicate, romantic version of this earring, accented with diamonds and mother of pearl, can be found in their White Orchid collection. Another choice would be the white gold and diamond encrusted option, which can be found in their Diamond Fashion collection, and would be a perfect accent at a holiday party.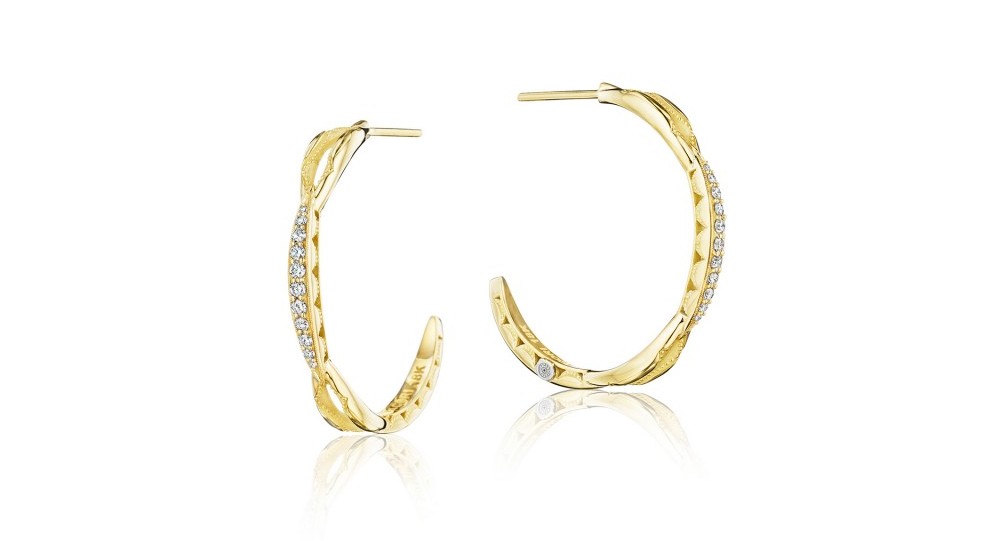 Another stunning designer worth investigating is TACORI. Its history of weaving old and new, vintage and modern, means that they are always on the cutting edge of fashion while retaining a classic appeal. Their Ivy Lane collection includes several hoop options, in various metals and price points, including a stunning gold and diamond option that can be worn on any occasion.
Find the Latest Jewelry Trends at Long Jewelers
Hoop earrings have come a long way since the '80s, where they were often combined in the public's imagination with big hair and high heels. Their modern reincarnations are almost unrecognizable in comparison, though just as flirty and feminine. Delicate, jewel-embellished versions now sit side-by-side with bold and stylized ones. They can have intricate designs or be focused on simple, straight lines.
As experts in the industry, the staff of Long Jewelers can help to guide you to your perfect pair of hoops. With hundreds of designers and styles to choose from, there is no need to compromise or settle. The hardest part will be choosing just one pair!

Get in touch with us by calling (757) 498-1186 or sending an email to info@longjewelers.com. Otherwise, feel free to visit our store in Virginia Beach in person.