Doves by Doron Paloma: An Artistic Interplay of Color and Precious Metal
November 7th, 2018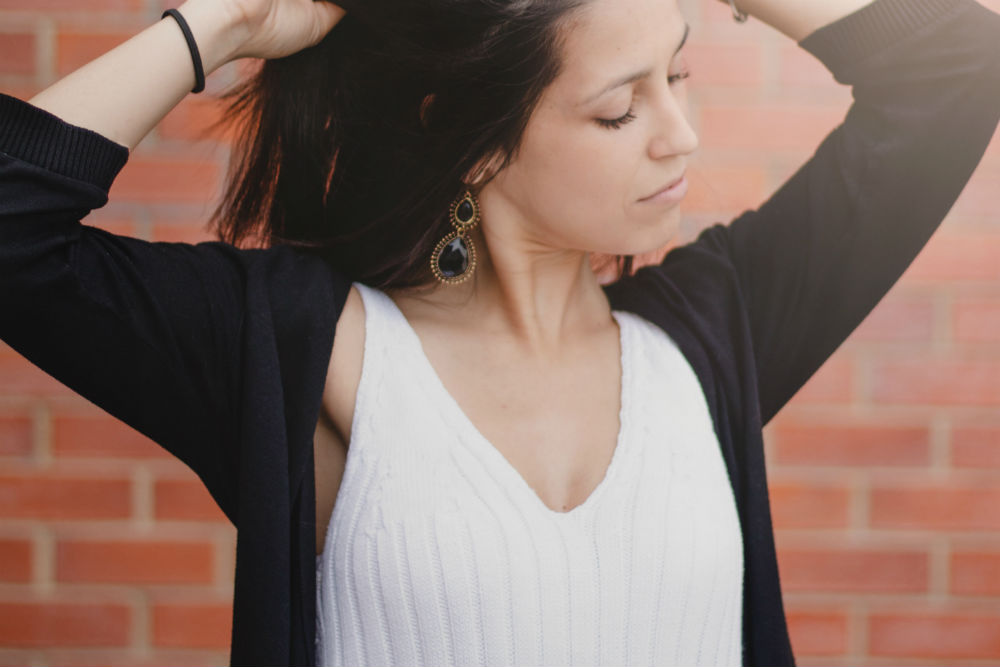 Doves by Doron Paloma brings a sumptuously feminine, glamorous style to a versatile collection of earrings, bracelets and rings. This is jewelry for a woman who doesn't want to be understated and wants her jewelry to catch every light in the room.
About the Designer
Doron Hakimian, chief designer for Doves by Doron Paloma, grew up in his family's gemstone business. Later, he worked as an award-winning architect. The name "Paloma" comes from the Italian word for dove.
Hakimian has stated that he loves working with color. "When I create a collection," he says, "I start with what that color means to me and design with that emotion in mind." The Doves line is characterized by bright, clear colors that express the wearer's sense of style. His training as an architect also informs the delicately balanced styles he created for the Doves line.
Doves by Doron Paloma is one of the best-known and best-selling brands in luxury designer jewelry. It has been worn by celebrities ranging from Michelle Obama to Catherine Zeta-Jones. This is an eye-catching and outspoken collection for any woman who appreciates heirloom-quality jewelry that's also lighthearted and fresh.
Luna Collection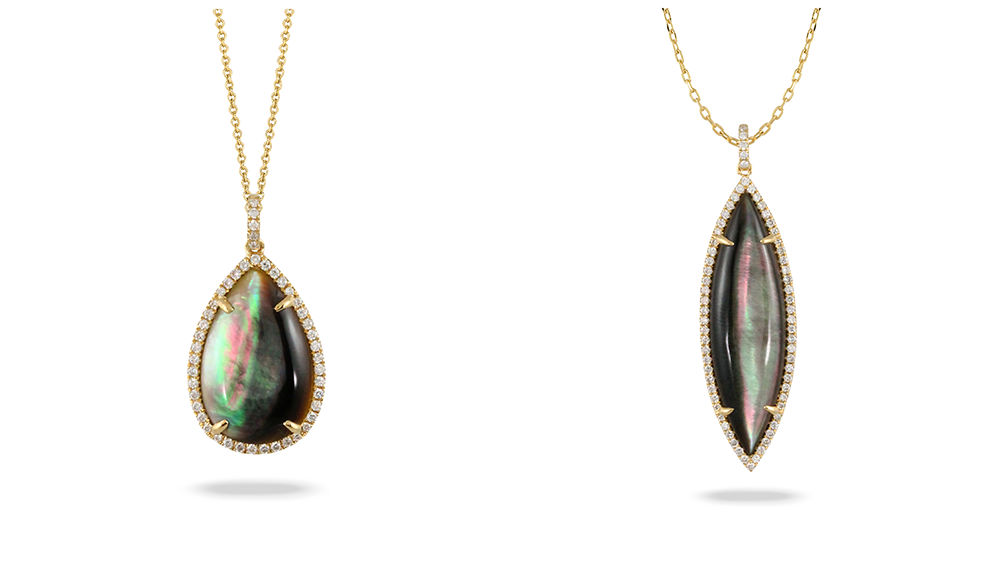 Simple and striking, the necklaces in the Luna line feature a single gemstone. Each one is mother of pearl covered in quartz and ringed with pave diamonds. The quartz lends a shimmering, mystical play of color to this elegant jewelry. This is jewelry for the woman who appreciates and celebrates the mystical in life. Luna necklaces are available with marquise, pear, round, oval or cushion shapes.
Rose Collection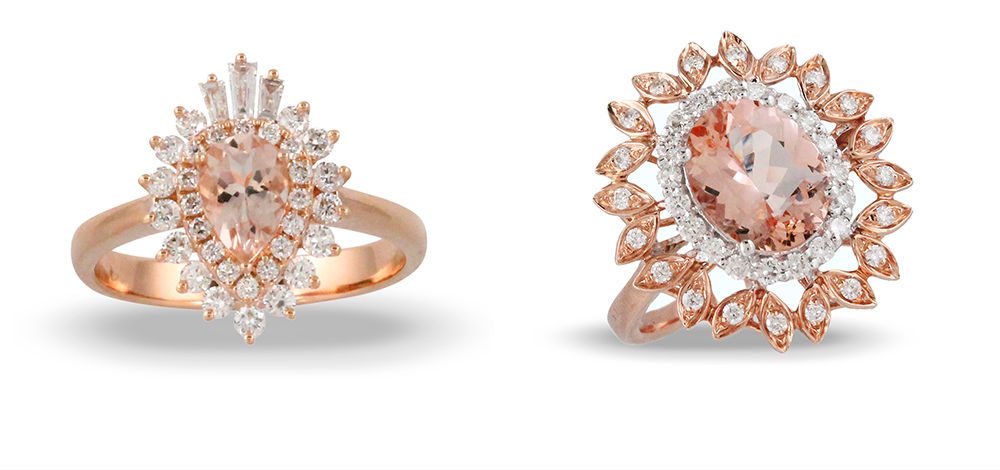 Wear sparkling rose as jewelry in this collection of effervescent pink jewels. Set in 18-carat rose gold and made with pure rose-colored morganite gemstones, the Rose collection is ideal for the woman who's not shy about her jewels. The fashion rings in this collection blend high-level bling and a vintage touch. Make any woman's eyes shine with these wonderfully feminine and fun fashion rings.
Gatsby Collection
Go back in a time with a collection that celebrates the clean lines and geometric elegance of the Jazz Age. Onyx is striking against white gold settings. Diamond side settings add a gleaming edge. The Gatsby collection makes a great gift for a woman with a sophisticated edge who appreciates a touch of vintage style.
Diamond Fashion Collection

Anyone who appreciate classic, old-school glamour will be charmed by these diamond and gold bracelets. Whether you choose the diamonds set on white gold for a delicate, silvery look, or yellow gold for a more dramatic glow, you'll be happy to have these diamonds sparkling at your wrists.
Lucente Collection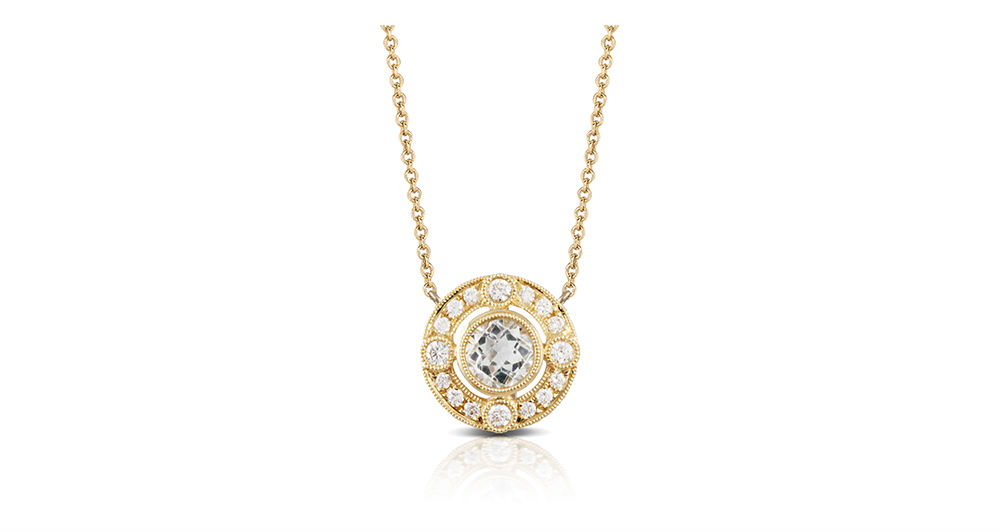 The necklace in this line brings together all of the sparkle, glamour and elegance that are hallmarks of the Doves by Doron Paloma line. A white gold circle encrusted with diamonds encircles a single diamond gemstone. The pendant is ringed with smaller diamonds and hangs on an 18-karat gold cable chain.
White Orchid Collection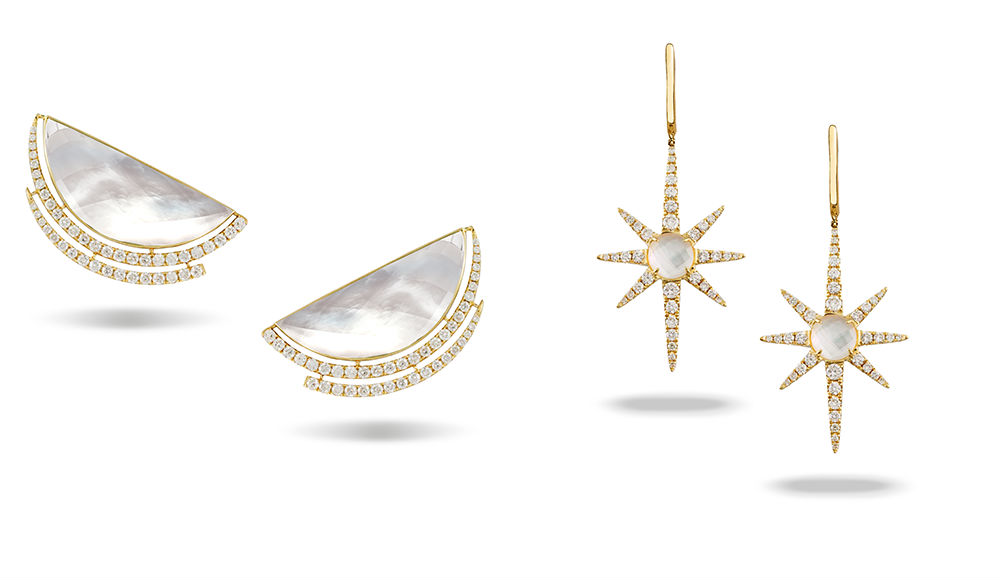 Pure, shimmering mother of pearl gemstones bring shine and depth to this jewelry line. The purity of white and gold make for a collection of earrings that is full of simple, sparkling glamour. Anyone who appreciates a fashionable look that's cool, clean and slightly playful will appreciate the Orchid line.
If you're interested in learning more about Doves by Doron Paloma, or want to purchase any of the jewelry featured here, contact Long Jewelers today.