Beyond Vintage: Cartier's Luxe Role in Ocean's 8 Jewelry Selection
June 19th, 2018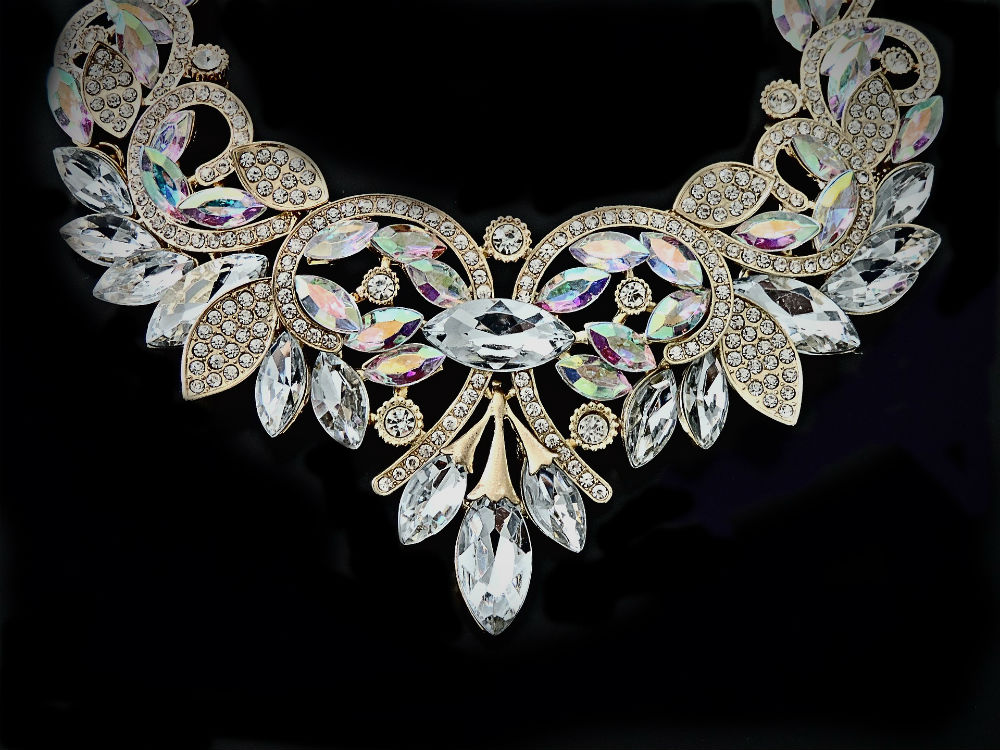 Okay, we may be biased as jewelry buffs, but we can't be the only ones excited about Ocean's 8. The world's most fabulous necklace? A multi-million dollar heist? Rihanna and Mindy Kaling? We were sold the second that first trailer hit our Youtube feed.
While its enticing plot and celebrity-studded cast may be what most fans of the franchise are excited about, what we're really dying to see is the real star of the show – the massive centerpiece and object of desire, the Toussaint necklace, worn by Anne Hathaway for the majority of the film.
Something you may not yet be aware of? An additional name of note tied to the film – esteemed jewelry powerhouse Cartier is the official jeweler for the film, recreating one of their most hallowed and iconic pieces just for the occasion.
The Timeless Inspiration Behind Ocean's 8 Jewelry
In 1931, Jacques Cartier himself took on the task of designing a breathtaking necklace haute enough for royalty – specifically, the Maharaja of Nawanagar.
While the original has been unfortunately lost to time, its spirit is preserved both in museum replications and the original blueprints used to manufacture the famous piece; it was from these documents that Cartier produced the version used in the movie.
No expense was spared in the name of the endeavor – far from a cheap knock-off, Cartier actually had Ocean's 8 jewelry produced in Paris, utilizing the same workshops where many of their most valuable offerings hail. It was tailored specifically for Hathaway's proportions, and we have to say, she looks fabulous wearing it.
Indulge Your Inner Star at Long Jewelers
It's hard to see such extravagant jewelry and not develop a healthy appetite for your own. If watching the film has given you a hearty case of diamond fever, fear not – we've got plenty in our showcases that will make you feel like a star in your own right.
Diamond necklaces of all varieties are very in right now, pendants in particular – two styles that have stolen our hearts recently come from a couple of our favorites, TACORI . TACORI's Classic Crescent collection boasts a ring pendant that will dramatically update every little black dress you own.
Those interested in emulating the vibe of the Toussaint are highly encouraged to check out what Hearts on Fire has to offer in the way of diamond collar necklaces; their Aerial collection features this daring piece in rose gold, a necklace positively dripping in glitz.
For the woman desiring to always go the extra mile in the name of high fashion, this luxury piece from their Lorelei line will never fall short of expectation. A breathtaking sight to behold in 18k yellow gold, it features over twenty-five carats of diamonds meticulously set in a mesmerizing array of magnificent opulence. Just like in the movie.
Our diverse catalog of regalia is most certainly extensive enough to keep you occupied until Ocean's 8 earns its inevitable sequel. With over thirty years of skin in the game, Long Jewelers is one of the most respected retailers of fine jewelry in Virginia Beach and the surrounding area.
As members of both Preferred Jewelers International and Museum of Named Diamonds, we are able to offer you the highest quality products available at the most competitive price point in the region. Our zero-percent financing options and lifetime guarantee ensure that when you shop with us, you shop risk-free.