A Guide to Today's Trending Diamond Shapes
May 1st, 2020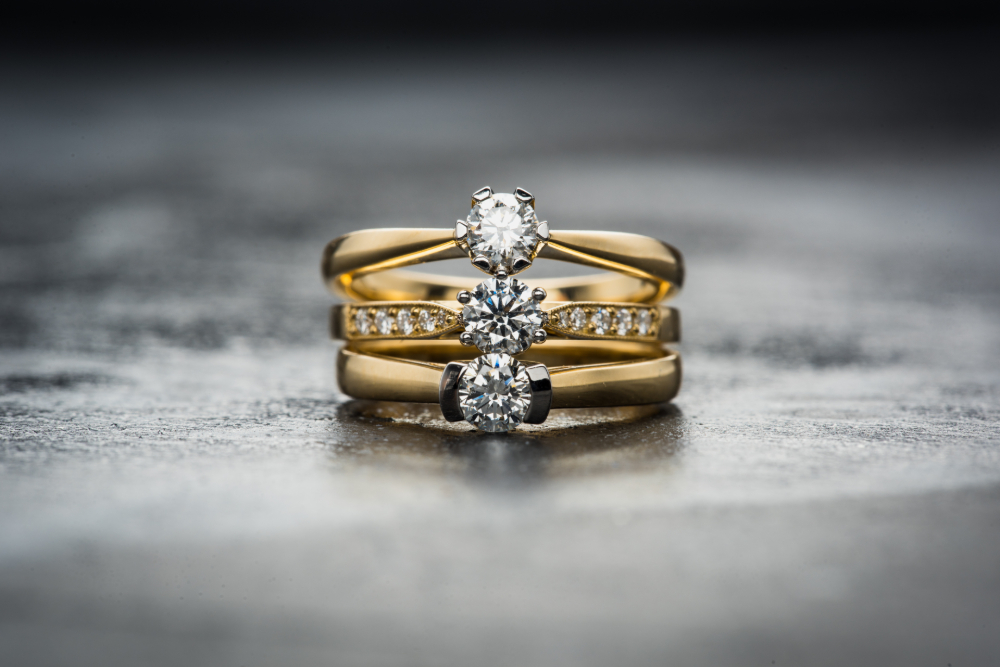 There are many things to consider when searching for the perfect engagement ring for yourself or the one you love. However, one of the most important things to know before you start your search is the shape of your diamond. Do you go for the classic round cut that has been adored by traditionalists for generations? Or will you opt for more contemporary diamond shapes that help your ring stand out amongst the rest? Either way, it's important to reach that conclusion using all of the knowledge at your disposal.
What to Know About Diamond Shapes
Today, couples can get creative about the shape of their engagement ring diamond. The classic round cut is still the most popular, but there are other "fancy" shapes which include emerald, oval, princess, cushion, marquise, asscher, radiant, and heart-shaped diamonds. The diamond you choose depends on the one you feel fits your own, personal style.
There is no "best" diamond shape because each shape offers unique characteristics that may suit your personality best. There are shapes that aspire to be the most brilliant by reflecting the most light, while others focus more on the diamond's clarity. Here's the basics on some of the most popular diamond shapes to give you a better idea of what we have available.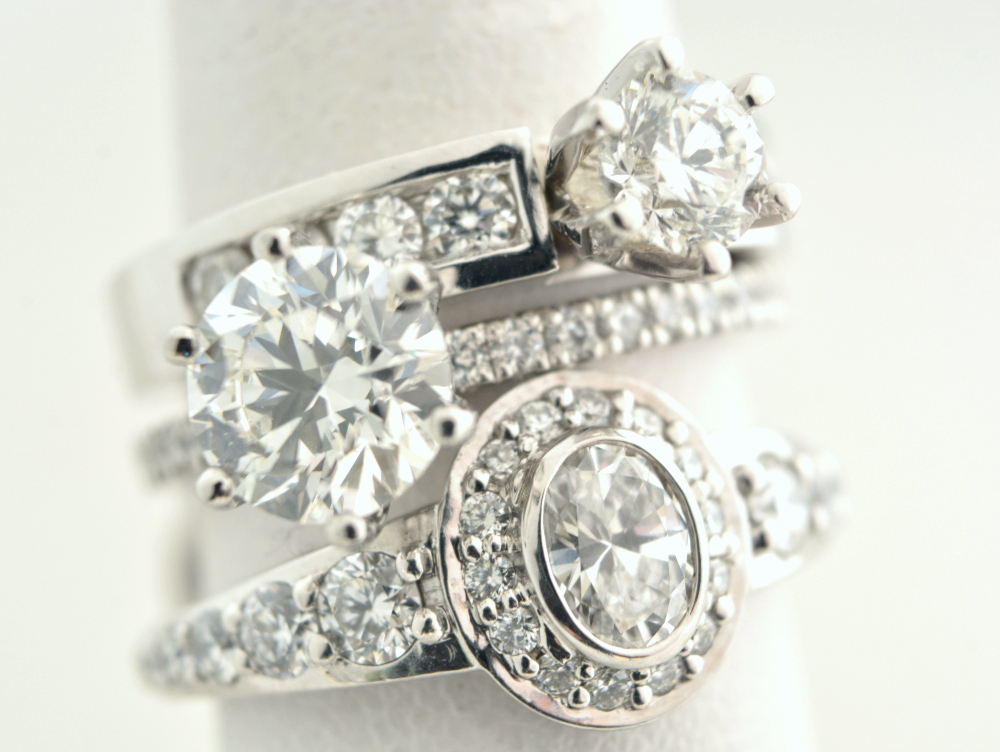 The Round Cut
The classic round cut diamond is what most people think of when they think of engagement rings. In fact, round cut diamonds make up 75% of all diamond engagement rings sold in The United States. They reflect an incredible amount of light because each of their 58 facets reflect light from every angle. It's hard to go wrong with a round cut diamond because its timeless silhouette appeals to just about every fashion style.
The Princess Cut
The princess cut is the second most popular diamond shape and it is a perfect complement to the royalty within every bride-to-be. This square-shaped diamond is loved by modern brides for its contemporary look that still delivers on the brilliance. One of the most radiant of the diamond shapes, the princess cut is able to mask imperfections in the diamond itself if you want to sacrifice clarity for size.
The Oval Cut
Oval cut diamonds are one of those uniquely romantic shapes that seem to draw the eyes in with its distinctive design. These feminine curves can be found in both contemporary and vintage settings, making them nearly as versatile as the round cut diamond. Another benefit of this diamond shape is its ability to appear larger than it actually is. This makes it a perfect choice for the couple on a budget.
The Cushion Cut
Cushion cut diamonds are undoubtedly one of the most sophisticated of the diamond shapes due to its naturally vintage look and its ability to maximize brilliance. Its rounded corners give the engagement ring a softer silhouette and also helps keep the diamond from chipping. This stone is perfect for the woman looking for a boldly elegant engagement ring to remember their love by.
The Emerald Cut
While its look is entirely unique, the Emerald cut diamond still finds a balance between modern tastes and a traditionally vintage look. The Emerald diamond features a long, rectangular shape that evokes a feeling of boldness and class. It is the perfect diamond to accompany a vintage sense of style.
Why Shop at Long Jewelers'
Here at Long Jewelers, we have been proudly supplying Virginia Beach with a vast selection of engagement ring styles that are fit for any bride. After 30 years of servicing our community, we know a thing or two about luxury bridal and fashion jewelry. In addition to our engagement rings, we also carry wedding bands, earrings, necklaces, luxury timepieces, and more. If you have any questions about our selection or the services we offer, visit Longjewelers.net or call (757) 498-1186 for more information.