6 Simple Yellow Gold Engagement Rings for the Understated Bride-to-Be
December 1st, 2018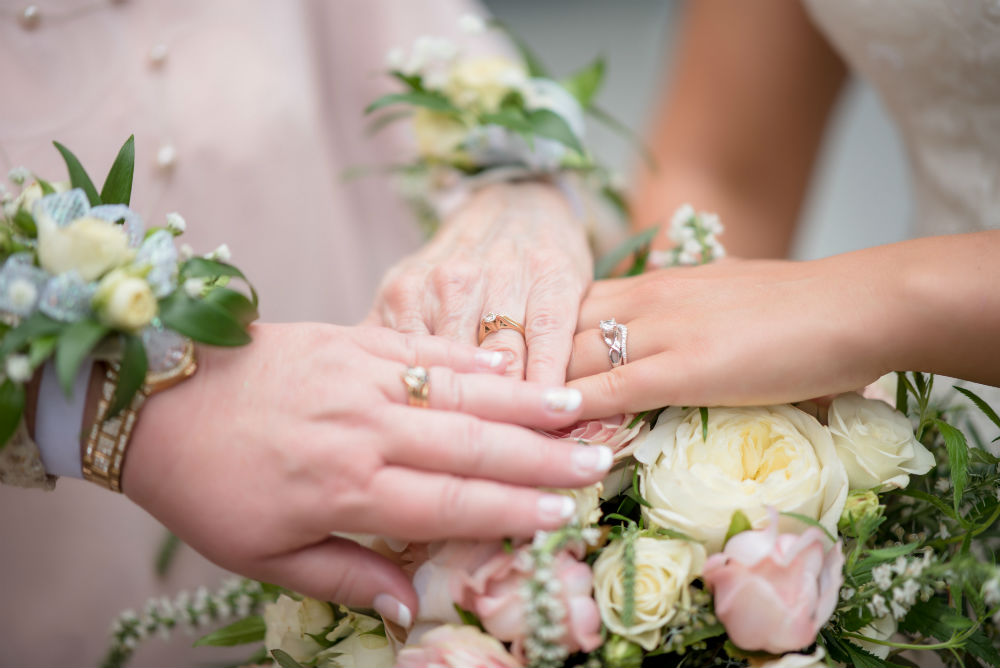 Everlasting love is beautiful enough without added flair. Why should an engagement ring be any different? There are many minimalist options that withstand the test of time, and several are available in traditional yellow gold.
Classic yellow gold engagement rings are ideal for the uncomplicated bride. Unlike rings with intricate metal detailing or large accent diamonds, a simple band allows the main stone to truly take center stage. Warm yellow gold contrasts the cool white of the diamond, and simple details can make rings unique to a bride without sacrificing traditional charm.
Simple Engagement Ring Styles Available at Long Jewelers
Long Jewelers carries the largest collection of designer brands between Washington D.C. and Atlanta, GA. In addition to timepieces and fine fashion jewelry, we offer a wide selection of engagement rings and wedding bands. Our expert services and helpful financing options keep customers returning to us for years. Whether you are looking for an engagement ring for yourself or your bride-to-be, consider these six styles for a timeless look.

This Hearts on Fire ring is understated yet romantic. Gentle contouring along the side profile gives the illusion of two small, tightly-stacked bands. As they approach the center diamond, the bands twist and taper to appear thinner right around the stone. By contrast, even a modest center stone looks larger in this setting.

For a little more sparkle, try this Hearts on Fire Cali Chic engagement ring. Tiny diamonds set into the band add shine and lighten the overall appearance of the relatively gold band. Two modern gold links keep the ring contemporary and frame the center stone. The latter detail sets the ring apart from standard pavé band engagement rings.

Simply TACORI by Southern California-based designer TACORI is effortlessly sophisticated. This particular ring features a horizontally-set oval diamond for a modern twist on the classic solitaire. TACORI's signature crescent silhouette decorates the interior of the band with diamond-encrusted arcs. This signature design element does not distract from the simple elegance of the outer face of the ring.
Another Simply TACORI piece, this yellow gold engagement ring features unique half-moon accents. Somewhat uncommon today, the popularity of this sides stone cut peaked in the 1930s with the Art Deco aesthetic. The combination of vintage-inspired half-moons, a vertical oval, and a micropavé band results in a regal piece fit for a bohemian queen.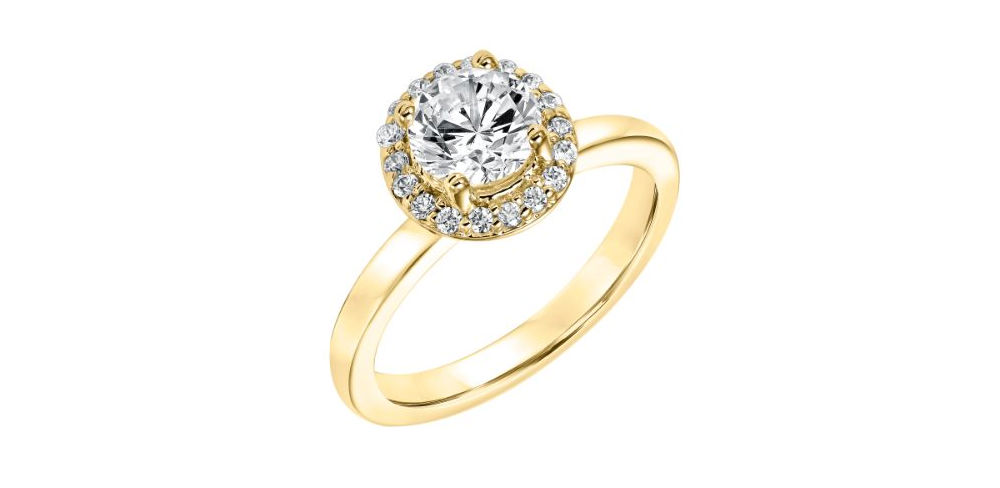 A very similar style to the Coast halo ring is this ring from the Contemporary collection by Goldman. The top and bottom of the band are flat instead of rounded like most rings. This detail, along with a center stone lifted slightly above the halo, make this ring appear more modern than the Coast Romance halo style.
Finding Yellow Gold Engagement Rings at Long Jewelers
Visit our showroom today to see these gorgeous styles in person. You may also browse our website or give us a call at (757) 498.1186. We are always happy to assist you.