6 Everyday Bracelets You'll Never Want to Take Off
January 5th, 2019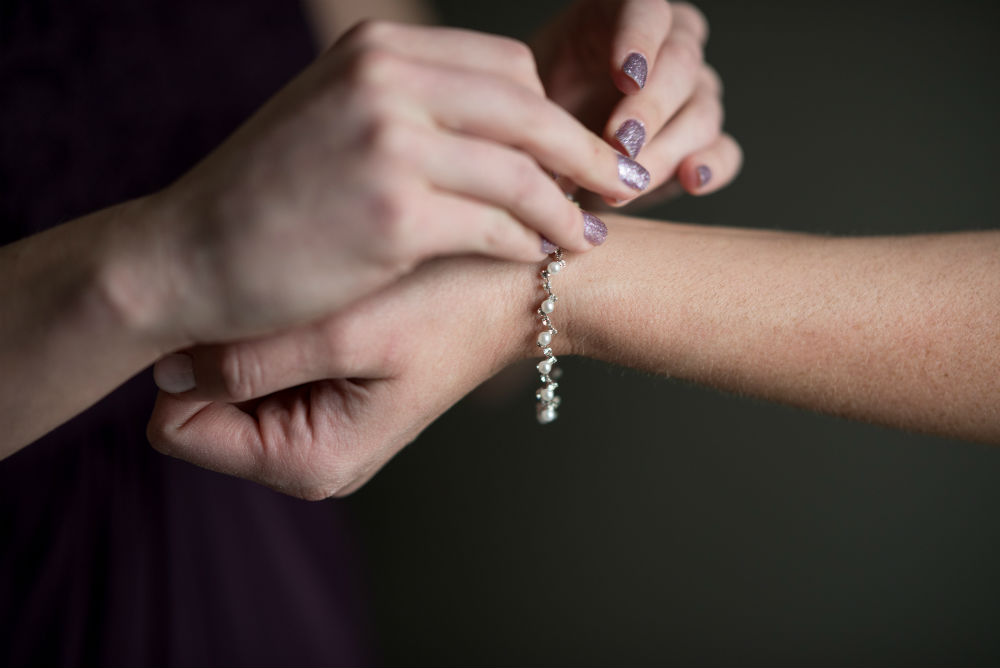 Femininity is beautiful. It's one of those qualities that gives a woman a certain je ne sais quoi. The right minimalist jewelry is just the finishing touch.
Tasteful Simplicity
Minimalist jewelry accentuates and highlights the wearer's natural splendor instead of overshadowing it. The goal is to keep it simple and chic, leaving the clunky jewelry to someone else. One thing's for sure, you can never go wrong with bracelets. They draw attention to the hands in the daintiest of ways, sometimes clinking and clanking gracefully.
Necklaces, for example, aren't always complementary of every outfit, but a minimalist bracelet is one of those pieces you can sport with just about anything. Unfortunately, not all minimalist bracelets are created equal, but we've done the legwork for you and narrowed your search. You're going to love what we found.
Charles Krypell Sterling Silver Bracelet

This sterling silver beaut goes from day to night, seamlessly. Pair it with formal or informal attire. Due to its brilliant oval hematite stones, it works best with pant suits, tops with V shaped-necklines and A-line dresses.
Doves by Doron Paloma Gatsby Bracelet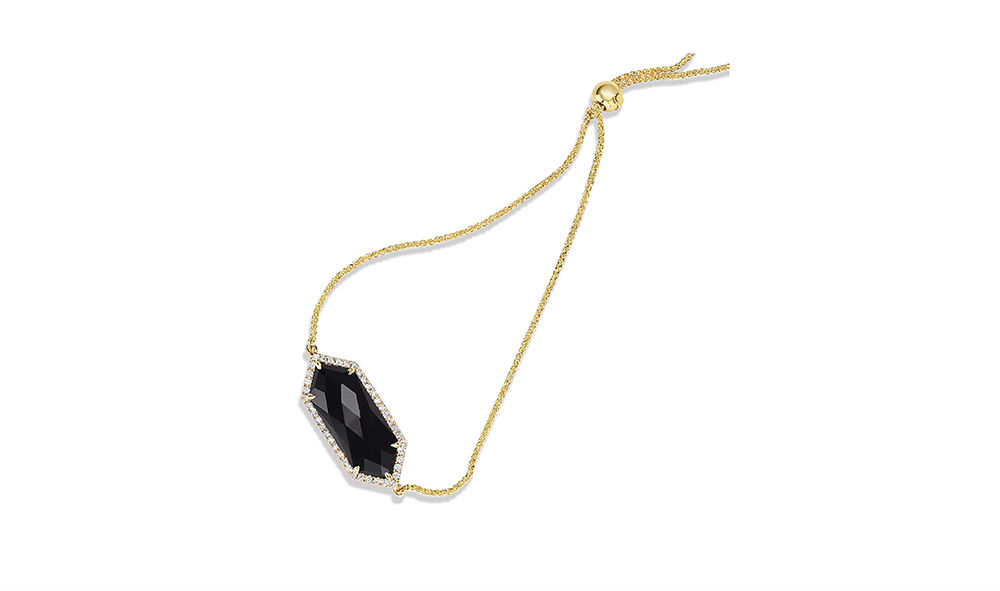 Stun the crowd in this striking minimalist bracelet from Doves by Doron Paloma. The casualness of the popcorn-style chain balances out the aristocratic air of the diamond-encrusted onyx. An adjustable clasp boasts versatility. The pave setting radiates in the afternoon sunshine as well as by the barely-there light in the late evening, making it great for a lunch date or a dinner date, your choice. Pair it with professional wear or a snazzy jumpsuit.
Doves by Doron Paloma Amazon Breeze Bracelet
Be prepared to hear them ask, "Where'd you get that bracelet'"
The Amazon Breeze can be worn everywhere, from a conference room to the beach. The bangle is 18K yellow gold. A peculiar stone blend makes for an expressive showpiece. Goes perfectly with clothing in various shades of blue, yellow, green, white or pink, especially spring and summer apparel.
It all depends on how you view it, but you can look like an everyday princess or a princess every day; either way, you won't be able to be ignored or forgotten.
Simon G Classic Romance Bracelet

The Classic Romance bracelet may catch you off guard at first, but upon further inspection, you'll be magnetized. You've been warned.
A prong setting gives it a unique and flexible exterior. The inconspicuous tongue clasp is easy to push and doesn't distract from the bracelet's glistening, shiny glory. Can be worn anywhere, any time because of its discreet appearance, but couples particularly well with denim.
TACORI Love Letters Bracelet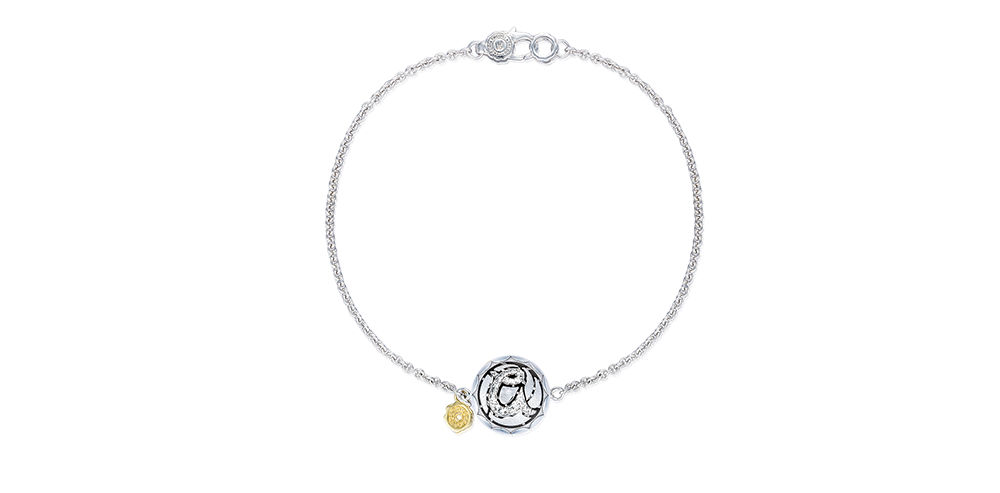 Now, what woman doesn't enjoy love letters?
TACORI knew exactly how to pull on the heartstrings with this timeless one of a kind bracelet. Gorgeous, round diamonds create a ribbon of sparkle around the wrist, a sparkle that's hard to disregard. Two special accents make for unassuming and ladylike charms, fun to wear out and about. Partner it with your favorite sundress, romper or camisole.
TACORI The Ivy Lane Bracelet

Drop jaws with TACORI's Ivy Lane bracelet. If this doesn't arrest attention, nothing will. The clustery pave arrangement could easily bedeck the wrist of a bride. It's also the perfect anniversary gift and is a great accessory designated for special occasions with formal dress codes. Yet, it's so awesome you'll want to slip it on from day-to-day.
Hearts On Fire Lorelei Bracelet
Don't have the gift of gab? Well, let your Lorelei bracelet do the talking. It is by far a conversation-starter.
Prepossessing in its design, Hearts on Fire will definitely warm hearts. It's an omnium-gatherum of bracelet heaven: a lobster clasp, bezel setting, diamond stone and gold hearts. Pairs equally as well with jeans and a t-shirt as it does with a ball gown or full skirt and fitted bodice.
Find Simple Everyday Bracelets at Long Jewelers
Looking sophisticated never felt so effortless.
Don't miss out on our bracelets or any of our amazing selections. We do our best to offer budget-conscious accommodations, fair prices and metal options availability. Snatch up some premium jewelry for your collection today, or feel free to contact Long Jewelers for more information. It would be our pleasure.