4 Green Jewelry Ideas Perfect for St. Patrick's Day
February 21st, 2018
Falling this year on Saturday, March 17th, St. Patrick's Day is the best time of the year for seeing friends, eating kelly-colored foods, and wearing the green jewelry that you don't always have a place for throughout the year.
But if aren't the owner of something suitable for this Emerald Isle-inspired holiday, we here Long Jewelers have plenty of green gemstone-covered necklaces, earrings, rings, bracelets, and watches to keep your skin pinch-free and happy.
So, straight from the fashion jewelry experts at Long Jewelers, here are four of our favorite green-colored pieces ideal for any St. Patrick's Day ensemble and adventure.
Green Idea #1: TACORI City Lights Earrings
(TACORI City Lights SE16627, SE17027, and SE16327 Earrings)
Handcrafted in sunny Southern California, TACORI has long been loved for their bold use of colored gemstones and – as shown in the models featured here – are a fabulous way to get those Irish eyes smiling.
From TACORI's technicolored City Lights collection come the fabulous green onyx earrings pictured above. Made of high-quality 925 stainless steel, these drop and stud style earrings are crafted through a unique process known as the "TACORI Touch," making them subtle yet significant ways to add a dash of gorgeous green to any casual or semi-casual St. Patrick's Day outfit.
Green Idea #2: Fana Gemstone Fashion Rings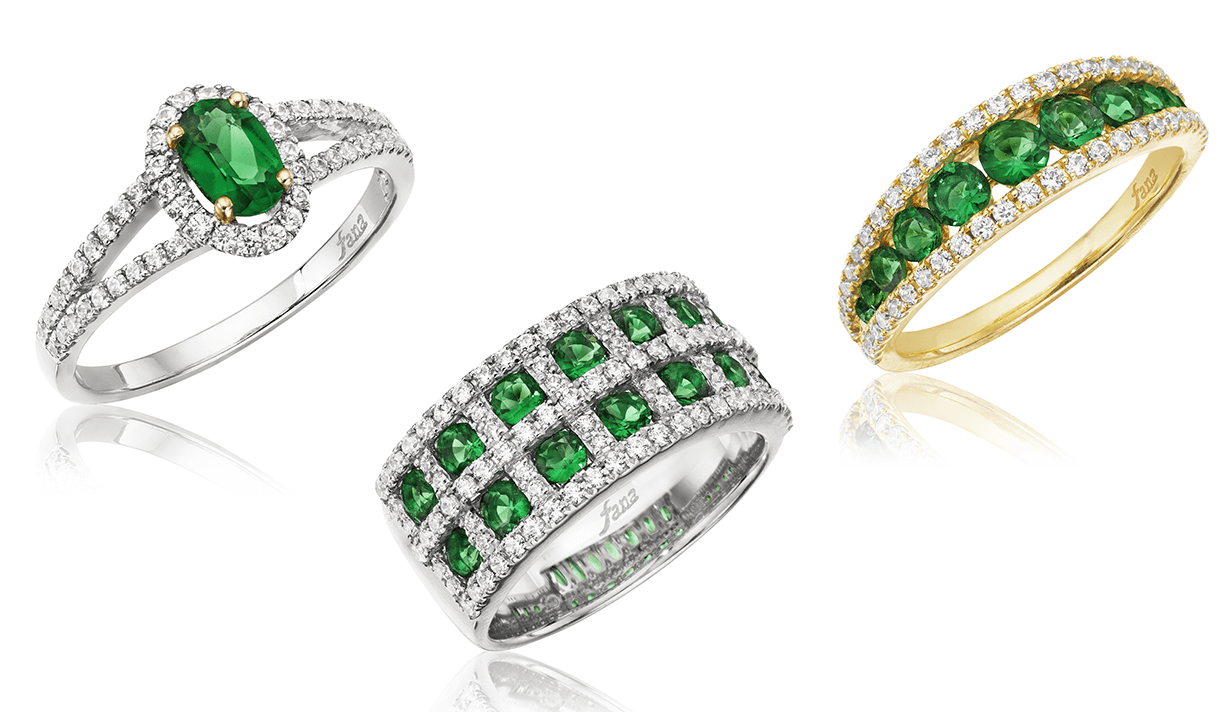 (Fana R1212E, R1336E, and R1348E Fashion Rings)
Supposedly influenced by modern architecture, the fashion rings of Fana are comfortable, simple-to-wear, and emit a fabulously high level of green and gold shine. Shown above made with 18-karat gold, along with round and oval shaped gemstones, Fana fashion rings are runway-ready pieces great for everyday wear.
Beautiful when paired with nearly all fabrics and skin tones, these three emerald Fana fashion rings are great for making an impression on St. Patrick's Day that you'll want to keep wearing throughout the rest of the year.
Green Idea #3: Simon G Emerald Necklaces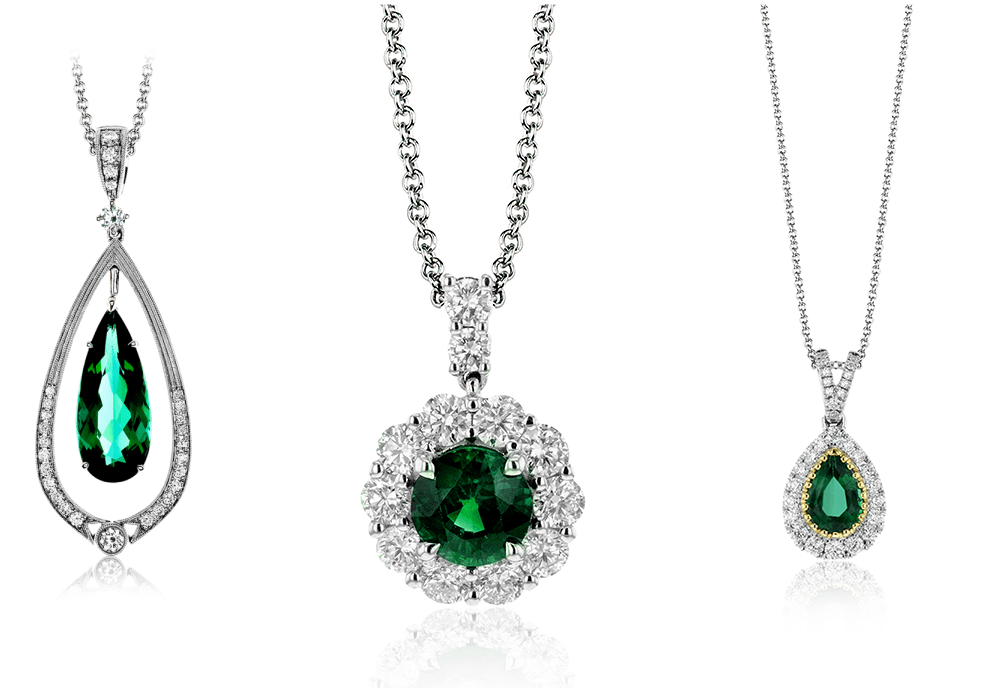 (Simon G MP1914, MP2047_EM, and MP1875 Necklaces)
Filled with the same glitz and glamour as their extremely-popular bridal jewelry, come these emerald and diamond-covered pendant style necklaces by Simon G. From the designer's Passion and Vintage Explorer lines, these Simon G necklaces are sure to replace four-leaf clovers as your wearable good luck charm of choice.
Green Idea #4: Oris Divers Sixty-Five Watch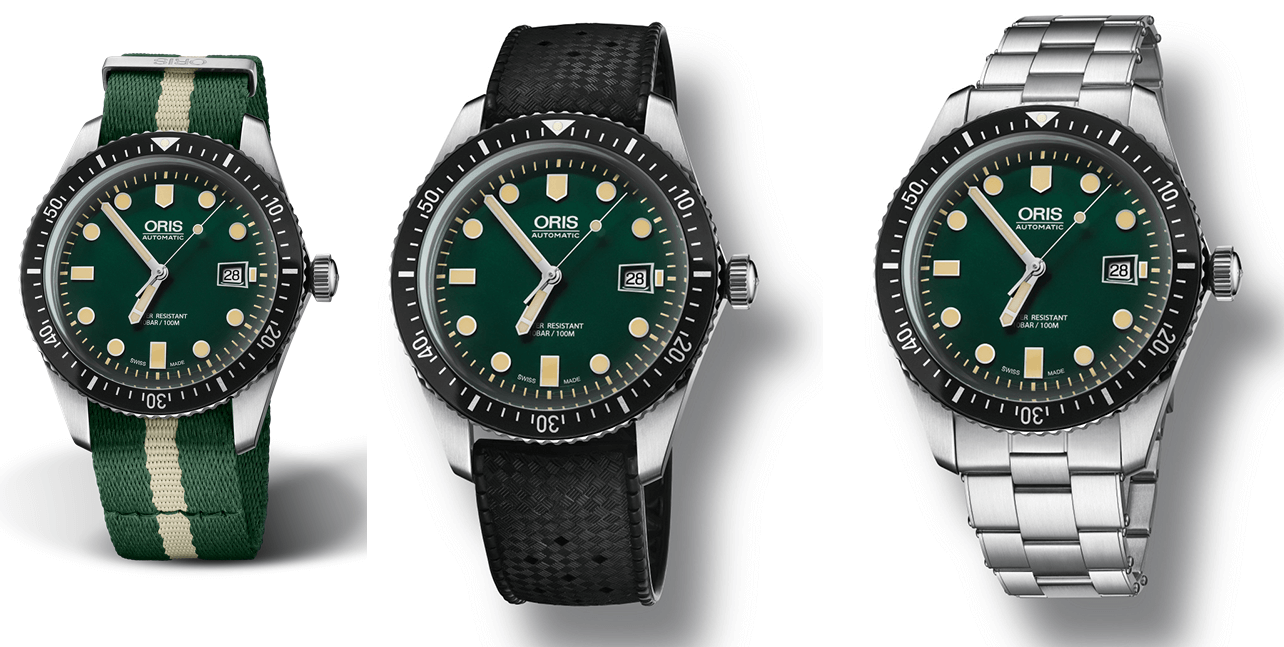 (Oris Diver Sixty-Five 01 733 7720 4057-07 5 21 24FC, 733 7720 4057 4 21 18, and 733 7720 4057 8 21 18 Watches)
Lastly, for lads looking for a stylish and casual way to bring a pop-o-green to their St. Patrick's Day outfit, we suggest one of these confidently kelly-colored timepieces from the classic Diver Sixty-Five collection by Oris.
Available now in the Virginia Beach showroom of Long Jewelers, the Oris Diver Sixty-Five men's watches pictured above feature a sophisticated dark green dial that is understated enough for the office, while still being fashionable enough for a night on the town. Also, these Oris Diver Sixty-Five watches are built with precise inner mechanisms and high-quality metals, meaning that they're sure to last a lifetime – and that's no blarney.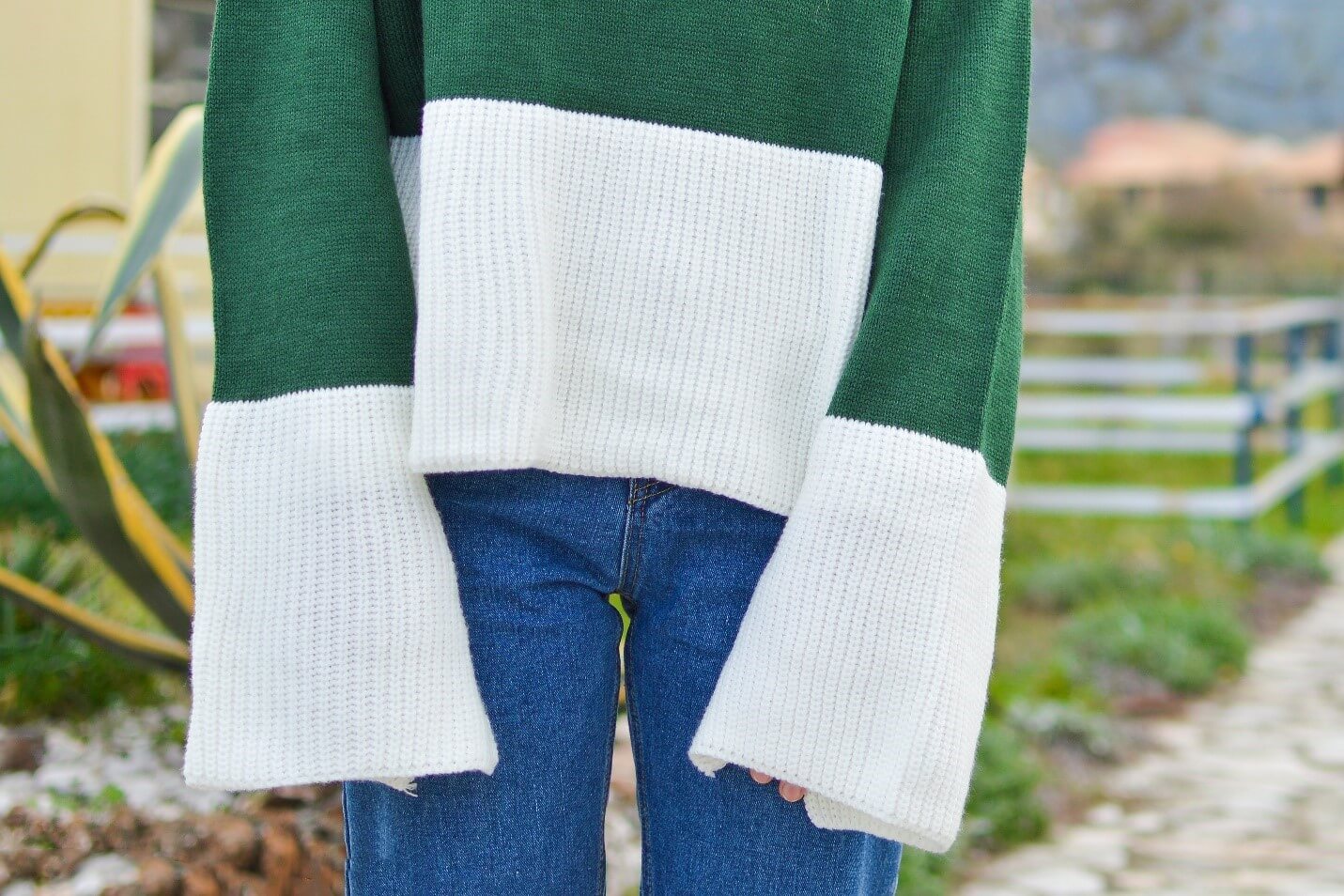 Visit the Virginia Beach Showroom of Long Jewelers Today for More Green Colored Pieces!
These are just some of the gorgeous green colored fine jewelry pieces available now at Long Jewelers! As an authorized retailer of the items featured above and much more, Long Jewelers is your source in the greater Virginia Beach, Tidewater, and Hampton Roads areas for nothing but the very best in timeless jewelry fashions.
To learn more about the green pieces above, call us now at 757-498-1186, explore our selection anytime at LongJewelers.net, and remember to stop by the Virginia Beach, Virginia showroom of Long Jewelers today!