Autumn Adornments: Celebrate Thanksgiving in Sparkling Style
November 15th, 2023
As the leaves change and the air turns crisp, there's no better time to embrace the rich, warm colors of the season. At Long Jewelers, we believe that every Thanksgiving celebration is an opportunity to make a statement that captures your individuality. Dive deep into our curated collection, featuring nature-inspired pieces that echo the essence of fall. From golden amber to radiant garnet, choose gems that will pop against the season's bulky sweaters, scarves, and layers. Let your jewelry not just complement, but elevate your festive attire. Shop for the perfect fall jewelry at Long Jewelers.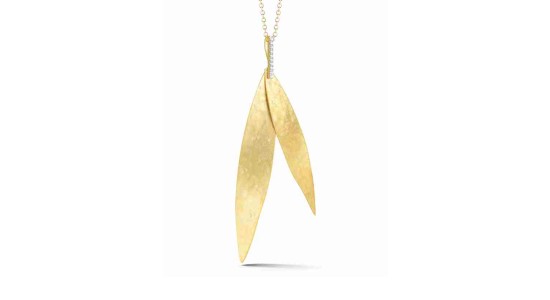 Leafy Pendant Necklace
Thanksgiving unfolds amidst nature's vibrant tapestry, making nature-inspired jewelry an ideal choice for the season. Fall's focus on the mesmerizing dance of shedding leaves and the earth's rich hues is beautifully echoed in accessories that draw from the environment. This leaf-inspired pendant from I. Reiss is a prime example. This exquisite piece encapsulates autumn's spirit, allowing wearers to carry a piece of nature with them. Bold pendant necklaces, like this, are particularly suited for fall; they assert their presence and stand out distinctly against the chunky sweaters and layered outfits common to the season.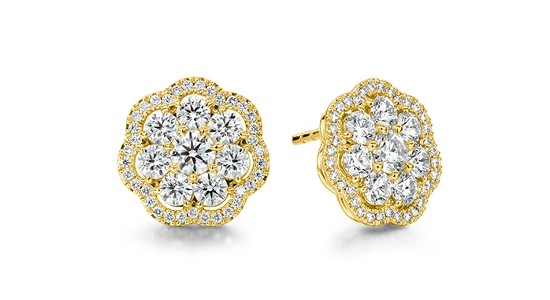 Yellow Gold Diamond Studs
As the fall season beckons with its cozy layers and flowing scarves, the choice of jewelry becomes more deliberate. Stud earrings emerge as a favored choice, primarily for their practical and comfortable design that clings closely to the ear, ensuring they don't entangle with scarves or free-flowing hair. Take, for instance, this pair from Hearts On Fire: crafted in warm yellow gold, they perfectly resonate with the autumnal holiday vibe. The encrusted diamonds not only exude luxury but also brilliantly frame the face, casting a radiant glow on one's features. It's a harmonious blend of functionality and festive flair.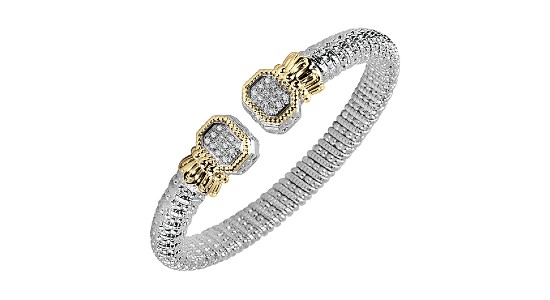 Mixed Metal Cuff Bracelet
Dressing for festive gatherings during the colder months, especially Thanksgiving, often involves balancing comfort with elegance. Cuff bracelets are a favored choice for this very reason. Their design allows them to glide smoothly over long shirt sleeves, instantly injecting a sense of polish and glamor to any outfit. Consider this alluring bracelet from Vahan. This cuff is not just a statement piece; its blend of mixed metals introduces dynamic visual interest, setting it apart. The harmony between the metals ensures versatility, allowing it to pair seamlessly with various outfits. Indeed, such a bracelet can be the transformative touch to your Thanksgiving look.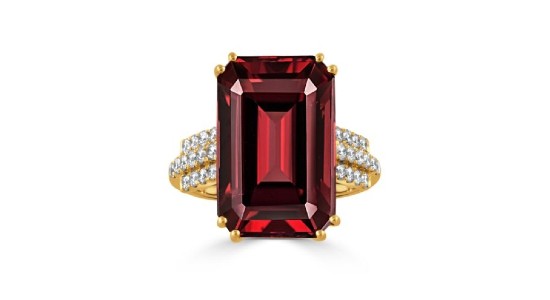 Warm Hued Cocktail Ring
During Thanksgiving, every detail is celebrated, a gemstone cocktail ring can be the pièce de résistance of your ensemble. Fashion rings featuring warm-hued gems, like rubies or garnets, effortlessly embody the spirit of the season. Take, for instance, this captivating cocktail ring from Doves by Doron Paloma. Its centerpiece, a resplendent red garnet, exudes a bold and passionate warmth, reminiscent of autumn's fiery foliage. Imagine the gem catching and refracting the soft light as you raise your glass for a Thanksgiving toast; it's not just an accessory, but a celebration in itself.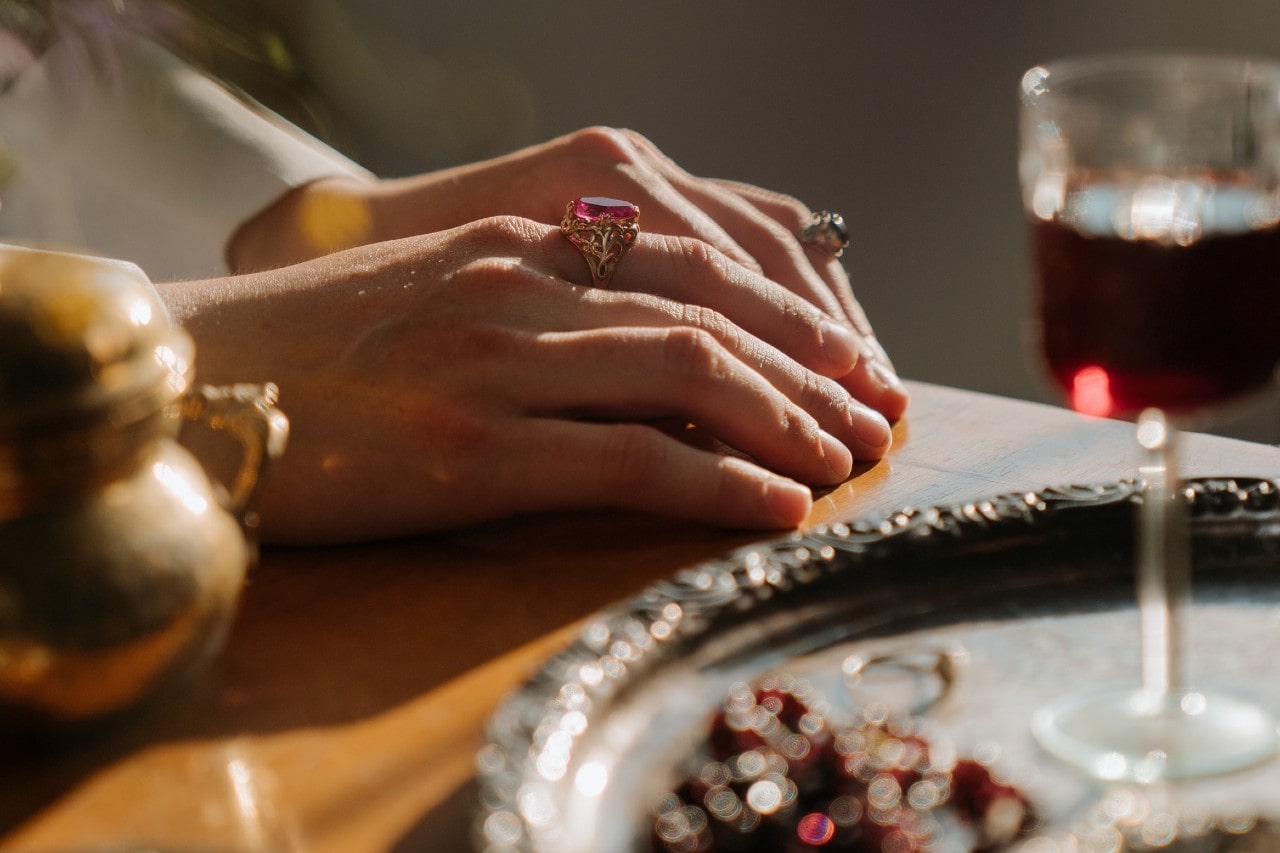 Find Jewelry for Your Thanksgiving Gathering at Long Jewelers
As the season of gratitude approaches, finding the perfect Thanksgiving jewelry becomes paramount. Where better to seek than Long Jewelers? Our Virginia Beach jewelry store showcases a curated collection of exquisite pieces tailored for every festive occasion. Beyond our stunning jewelry range, we pride ourselves on offering a plethora of professional jewelry services to cater to all your needs. Thinking of a piece that's uniquely yours? Our custom design services bring your vision to life. Dive into the world of elegance and craftsmanship with Long Jewelers. For more details on our products and services, don't hesitate to contact us.