The Color of Love
July 5th, 2017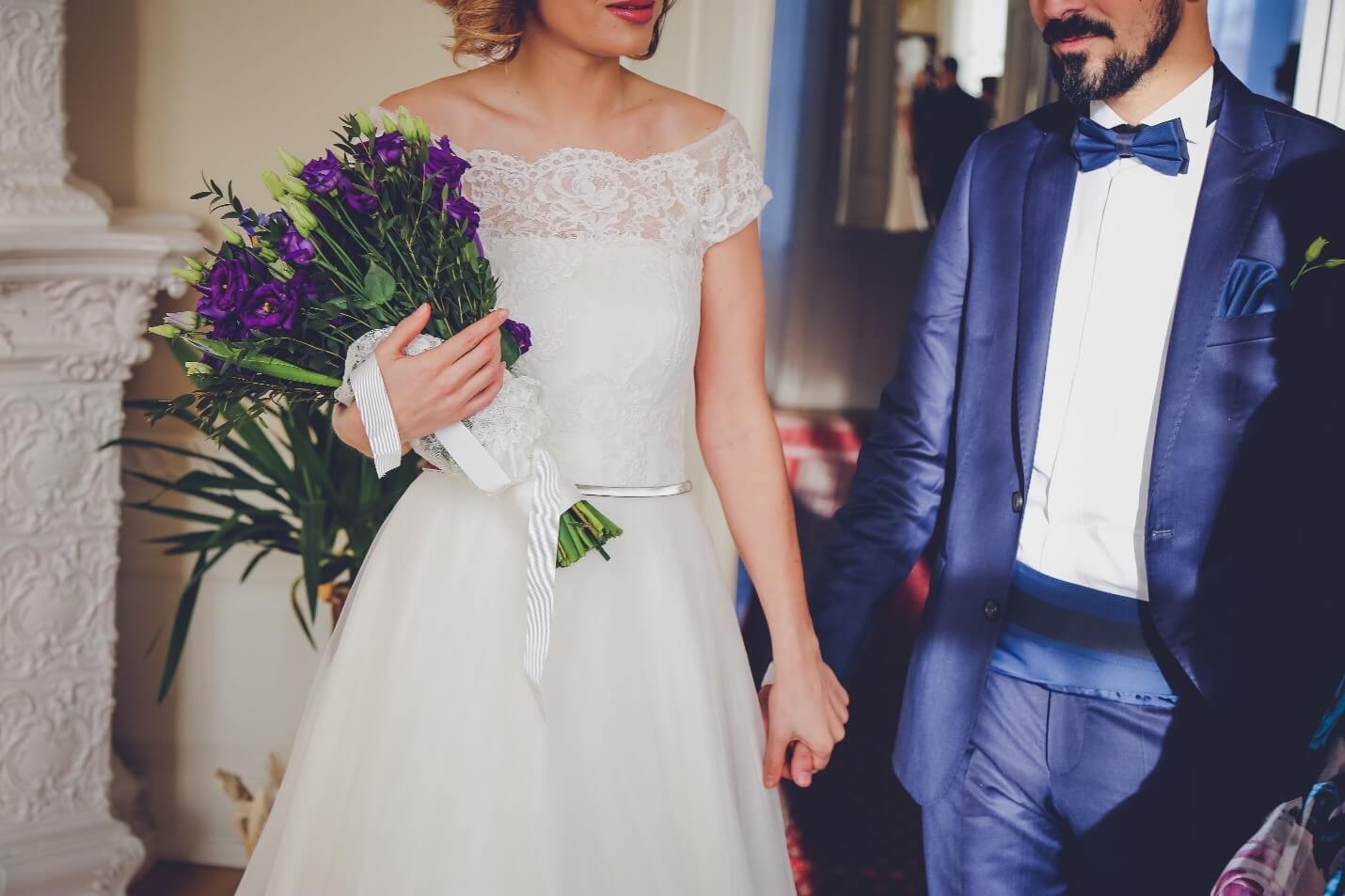 More often than not, guys will try and do a little secret snooping to find out what their gal's favorite ring color is, ensuring that the wedding band(s) purchased will be a perfect commemoration of not only their perfect day, but the beginning of a perfect life together.
It's not hard to tell, though, when a fiancée's significant other is fishing for clues! Below, we'll talk about the most common metals for wedding bands, and information you can give to your significant other about them.
Rose Gold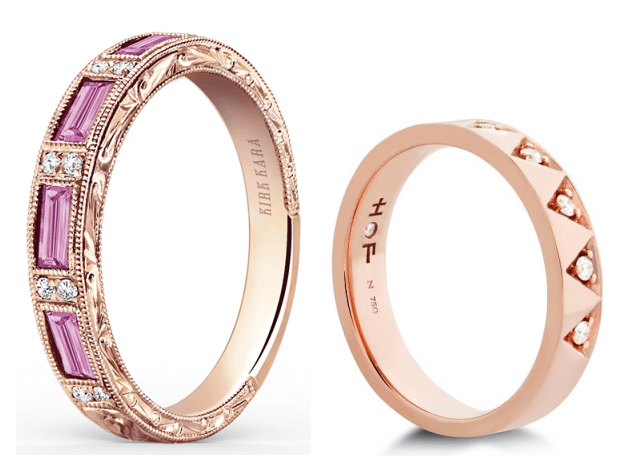 Above pieces: Kirk Kara Charlotte SS6685P-BR1 and Hearts On Fire Triplicity HBAMTRIT00108R-4.
Rose gold was most popular among the Russian monarchy during the end of the 19th century, and the metal quickly became associated with royalty and prestige. Today, there aren't any Russian emperors left, but you can own your own little piece of aristocratic elegance.
Rose gold is good for wedding bands, since the copper added to the gold is very strong and resistant to daily wear and tear. Also, the rosy blush added to the gold of these wedding bands easily transfers to the lady wearing them, giving a bride a dewy, youthful look.
White Gold
Like rose gold, white gold is a kind of gold mixed with another metal, usually either nickel, palladium, or manganese. While rose gold was developed during a more Romantic period of history, white gold is a product of the 1920's—the Jazz Age. And like anything from the Jazz Age, white gold has an Art Deco, chrome-like quality that reads immediately as classy.
White gold is a cool, elegant metal for band that compliments diamonds perfectly. To put the two together in a wedding band is a recipe for a bride who always comes off as sophisticated and collected.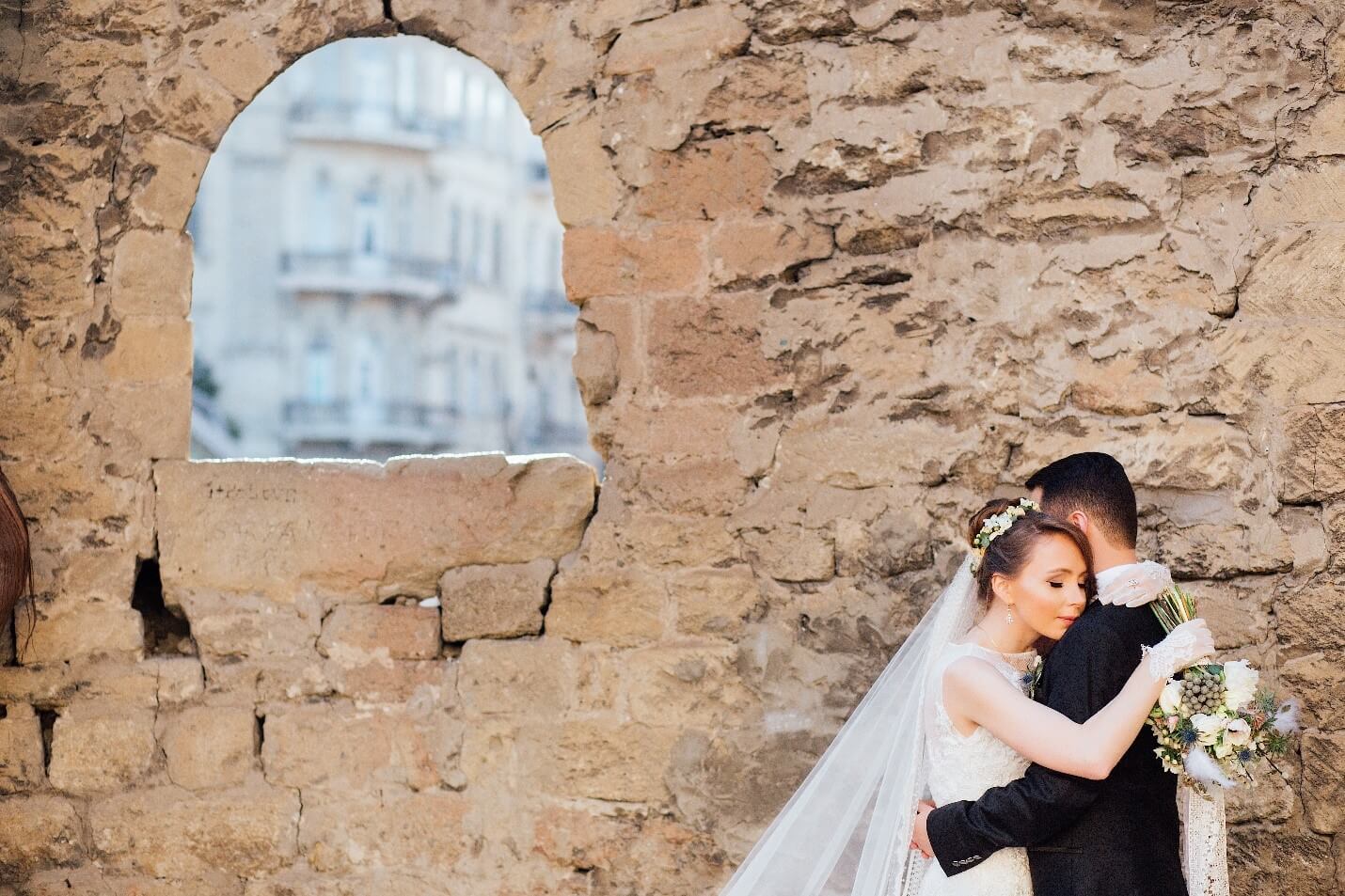 Yellow Gold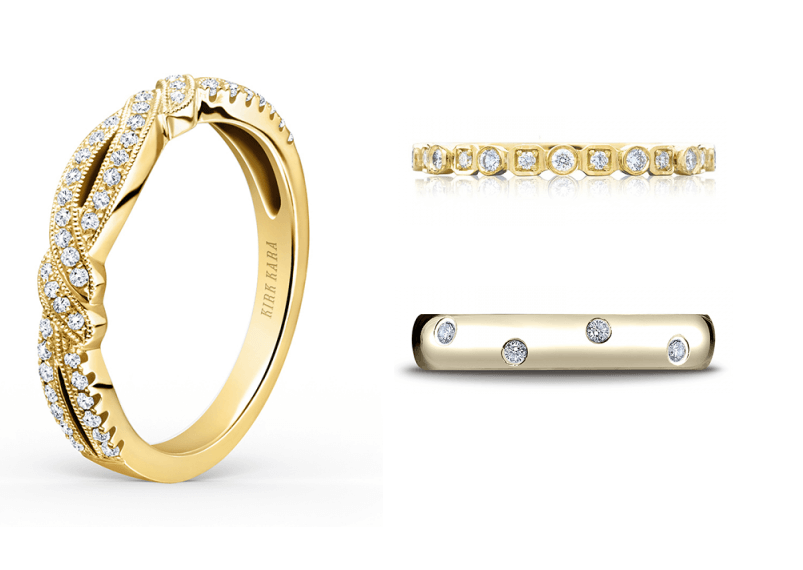 Above pieces: Kirk Kara Pirouetta K133Y-B, Benchmark Diamond CF51413118KY, and TACORI Sculpted Crescent 201-2Y
Yellow gold is, naturally, yellow gold. It's the standard by which all other colors of jewelry are measured, because yellow gold is the metal that people have been turning into wedding bands for at least 2,000 years. Because of that, yellow gold is the most time-honored and recognizable color on this list.
Picking yellow gold is a vote for a traditional look, and most of the brands with whom Long Jewelers is authorized to sell, such as TACORI and Kirk Kara, offer their own takes on this tradition.
Platinum
Above pieces: Kirk Kara Stella K1151D-B, Lazare Simply Lazare R53,and Imagine Bridal Wedding Bands 82906S-1 2
Platinum means, in the original Spanish, "little silver", because when the metal was brought to the attention of the Spanish by the native peoples who had been using it for centuries, they thought it was an impurity of silver.
The Spanish didn't know what they had, because platinum is one of the most unique and eye-catching metals to make wedding bands from. Beyond its silky, voluptuous look (which is very distinct from gold), platinum is very rare and incredibly strong, resisting both wear and tear and the tarnishing that affects silver.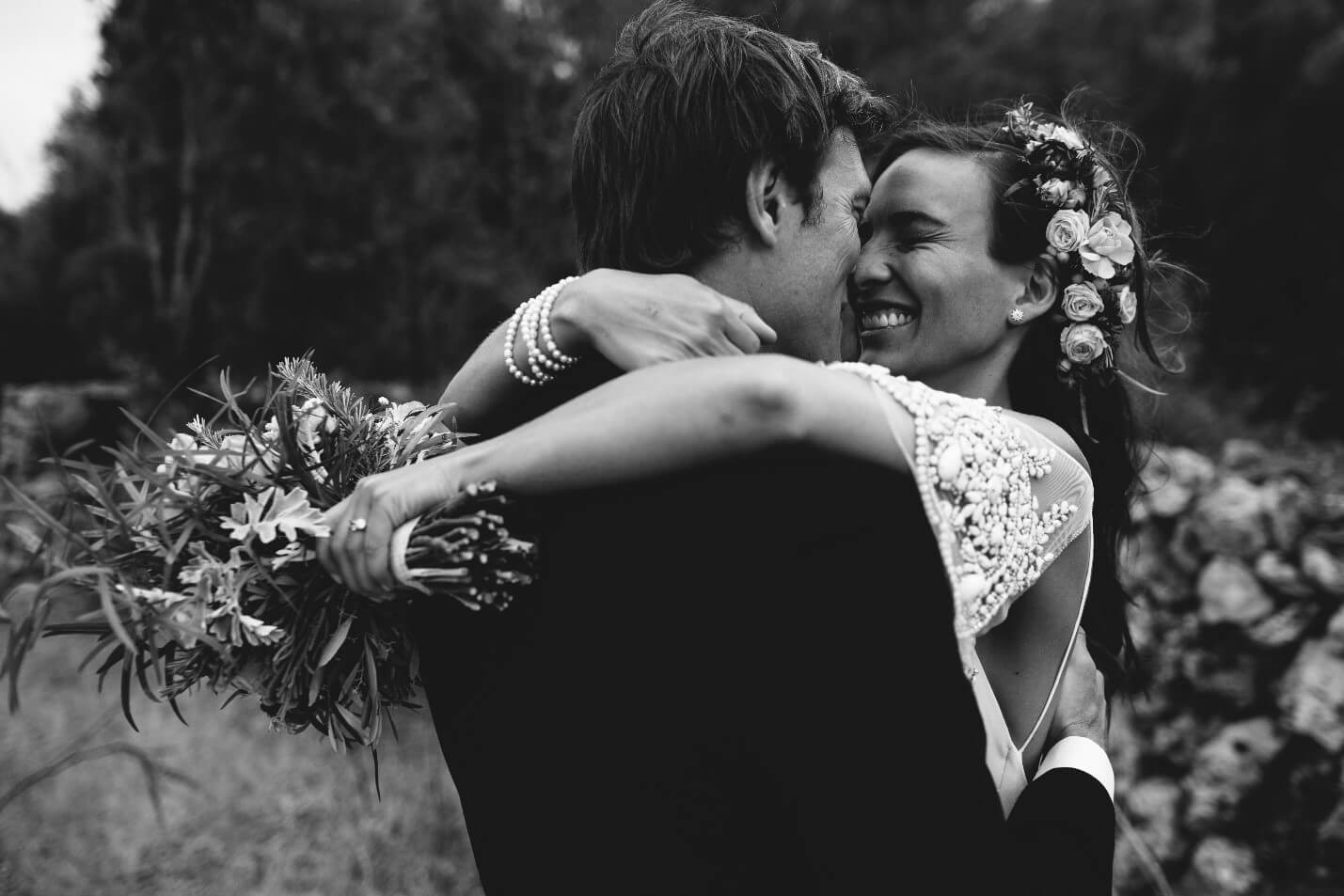 If you'd like to find out more about the kinds of metals you can choose for your wedding band, including exotic choices like tungsten and green gold, visit us at our Virginia Beach showroom today, or visit us at LongJewelers.net. You can also call (757)-498-1186 to get in touch with us.