Wedding Rings 101: The Most Popular Metals used for Men's Wedding Bands
March 4th, 2019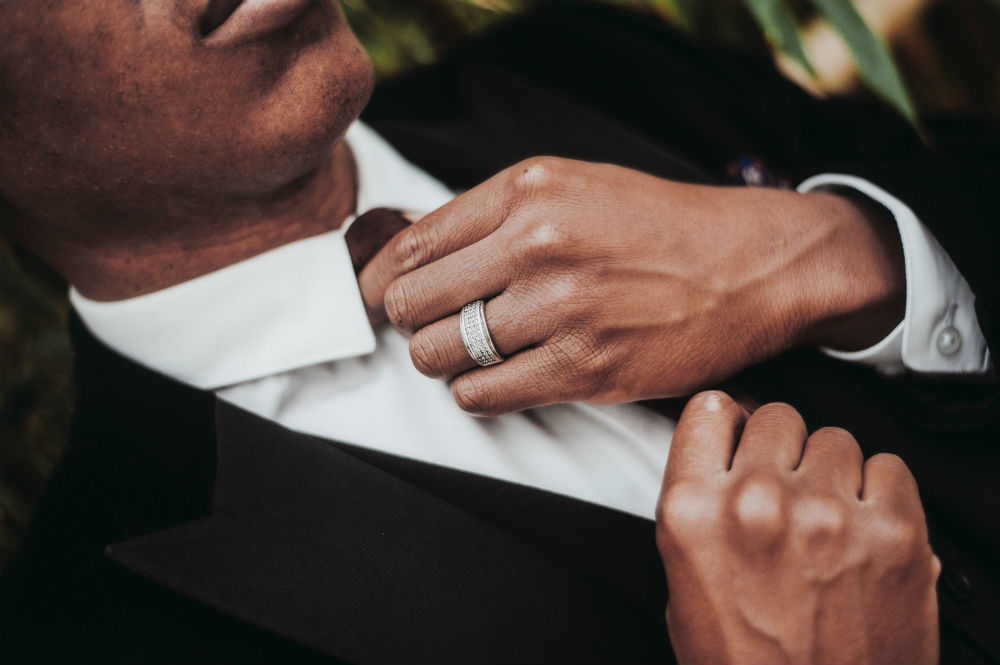 When you choose a wedding band, it's important to take into consideration the metal your ring will be made of. The material you choose for your ring plays just as big a part as, say, the metalwork or gemstones do.
The metal of a wedding band not only affects the overall look of the ring, but its durability and maintenance requirements as well. So, before you make your final choice, let's look into some of the most popular choices for wedding band metals today.
4 Popular Metals Used for Wedding Bands
Gold
By far the most popular choice for wedding bands, gold can be further split into the following options: white gold, rose gold, yellow gold, gray gold, and black gold. Each variation is created by adding different metals into the gold alloy, which also results in different colors and hardnesses depending on the ratio of metals used. White gold and yellow gold are the most popular options for men's wedding rings, while the other options are often used as accents. However, overall, gold is highly valued for use in wedding rings because of its malleability and durability.
Palladium
This metal looks very similar to white gold and platinum, and is often touted as the affordable version of these materials as well. Because palladium also doesn't tarnish or wear off, it is much easier to maintain that either white gold or platinum. However, because palladium is harder to cast than other metals, you may not find many palladium options at your local jeweler.
Platinum
Many jewelers recommend platinum wedding bands as their first choice due to the metal's durability, weight, and luster that doesn't fade. For those with sensitive skin, platinum is a great choice for a ring you'll wear forever because it is hypoallergenic as well.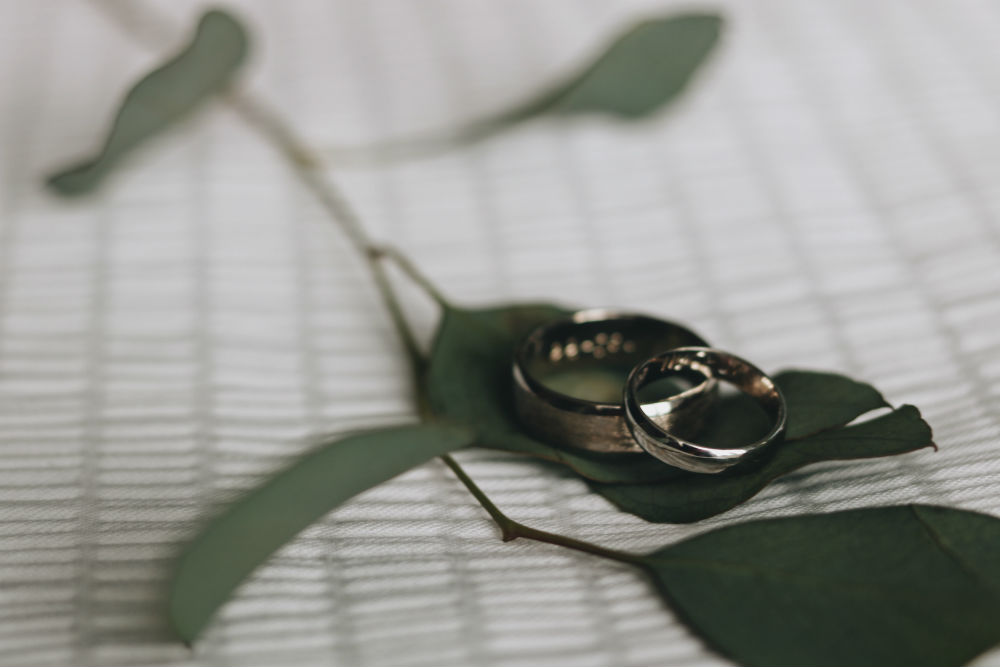 Tungsten Carbide
Tungsten is another metal that is renowned for its hardness and strength. However, while many aspects of this material are very appealing, tungsten is also very brittle and can fracture if dropped. So while tungsten carbide is recommended for athletes, people who live an active lifestyle, or those who work with their hands, you should take great care not to strike your ring against a hard surface.
Find the Best Wedding Band for Your Lifestyle and Budget at Long Jewelers
Choosing the right wedding band is an important decision; after all, this piece of jewelry will be one you'll wear your whole life. So, it's imperative that you are fully informed of all the options available to you.
When you visit Long Jewelers at our diamond showroom in Virginia Beach, you can rest assured that you have everything you need at your disposal to make the right choice. Our store carries wedding band collections from prestigious bridal designers like TACORI, Simon G, Verragio, and Hearts on Fire; several wedding band specialists are always on hand to answer any questions you may have as well.
If you have something specific in mind for your wedding ring but don't see anything like it anywhere, another option to consider is a custom designed wedding band. Talk to us about our custom design program to see if this is a good fit for you!

For any questions about our products or services, feel free to reach out anytime by calling (757) 498-1186, emailing info@longjewelers.net, or visiting our showroom in person. We look forward to helping you!