The June Birthstone Guide: 3 Stylish Pearl Jewelry Gifts She'll Love
May 15th, 2018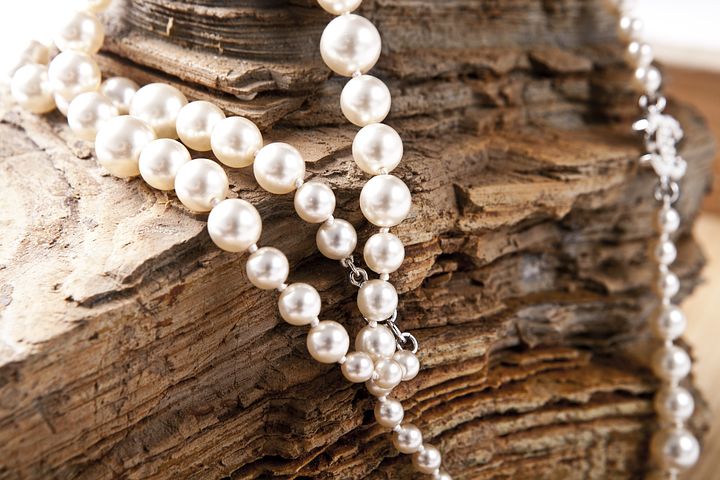 Formed within the heart of an oyster or mollusk, the pearl is a prized stone unlike any other.
Usually taking on a pale white or bluish-gray color this subtle yet elegant stone fits seamlessly as a centerpiece for any earring, necklace, or bracelet. The pearl is also known as the birthstone for June, and would make a perfect choice for any friend, family member or loved one born during this summer month.
Continue reading to learn everything about the June birthstone, the pearl, and how you can find a mind-blowing pearl jewelry gift for someone you love.
The Characteristics of the Pearl
Pearls are considered rare and valuable stones, and are comparable in value to other high-quality gemstones and even diamonds. Pearls are typically created by a parasite entering an oyster, clam or mussel. In response, the mollusk forms a coat of fluid to surround the irritant, also known as nacre. Over time this protective coating piles up, and the pearl is formed.
Pearls are also formed through unnatural means as well. One synthetic way of creating a pearl is to insert an irritant into a mussel shell surgically. While artificially made, these pearls can still be incredibly valuable. This process is called culturing, and it can take 3 years to craft a suitable pearl. However, sometimes this process can be rushed, lowering the quality of the pearl.
Alternatively, you can also create a pearl through a process known as imitation. In this procedure, a glass bead is exposed to a solution that is based on fish scales. These "imitation" pearls are incredibly low in quality and can wear off over time.
Picking out the right pearl jewelry can all depend on the quality of the pearl, and as such, it is crucial that you ask about where the pearl came from before putting money down on a purchase.
Finding a Pearl Birthstone Jewelry Piece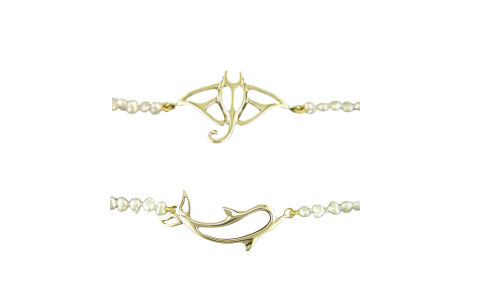 There are many pearl jewelry pieces to choose from at Long Jewelers. Some pieces, such as the necklaces found in Steven Douglas's Sea Life Collection, put an emphasis on the story of the pearl by matching gorgeous pearl arrangements alongside aquatic charms. These stunning anklets and necklaces feature ocean creatures like manta rays, sea turtles and dolphins, creating a coastal theme that can make a perfect gift for sea-lovers.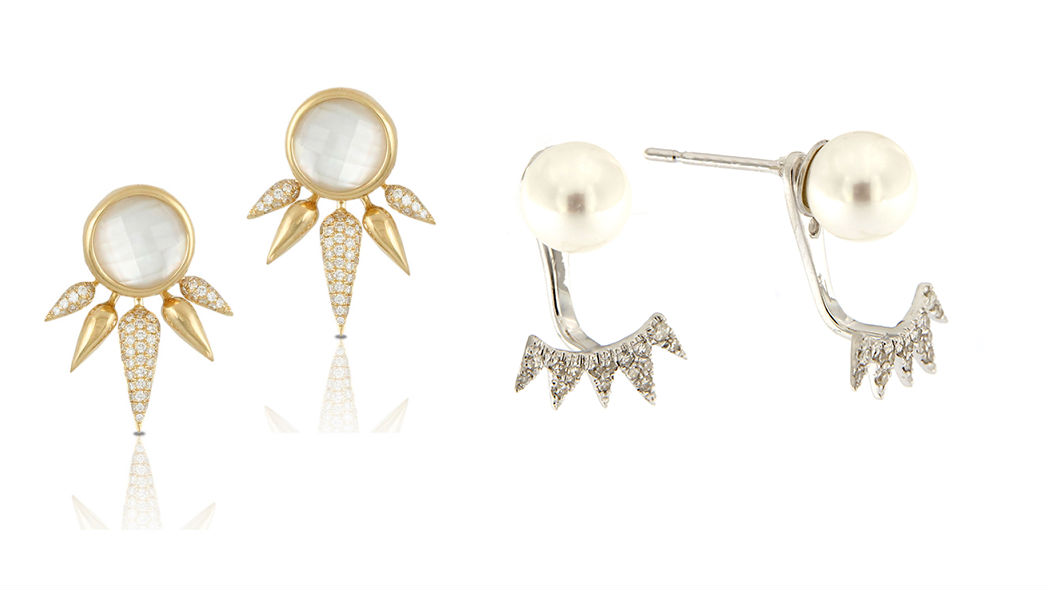 Pearls can also make striking earring pieces as well. The pearl earrings from Doves by Doron Paloma would make prime choices for friends and loved ones with June birthdays. The pearl makes an excellent fit for earrings due to their subtle beauty and ability to accent accompanying metals and gemstones.
Picking Long Jewelers for Pearl Jewelry
The pearl is a truly valuable gem, even for those who don't have the pearl as their birthstone. If you're looking for a fine pearl jewelry piece, Long Jewelers can help you find exactly what you need.
Long Jewelers has over 30 years of experience, operating out of their Virginia Beach, Virginia showroom. Voted "Best of the Beach" over twenty times, Long Jewelers has a wealth of experience in providing luxury jewelry pieces to the surrounding cities of Norfolk, Chesapeake, and the Tidewater area. Founded and led by David Long, Long Jewelers has the largest jewelry showroom in Virginia, carrying designer wedding bands, engagement rings, Swiss timepieces, and other fine jewelry items. With so many jewelry options to choose from, it's easy to see that you belong at Long Jewelers.
For more information on the wide selection of pearl jewelry that Long Jewelers carries, visit their Virginia Beach location or call (757) 498-1186.