The Creativity of Charles Krypell
November 29th, 2017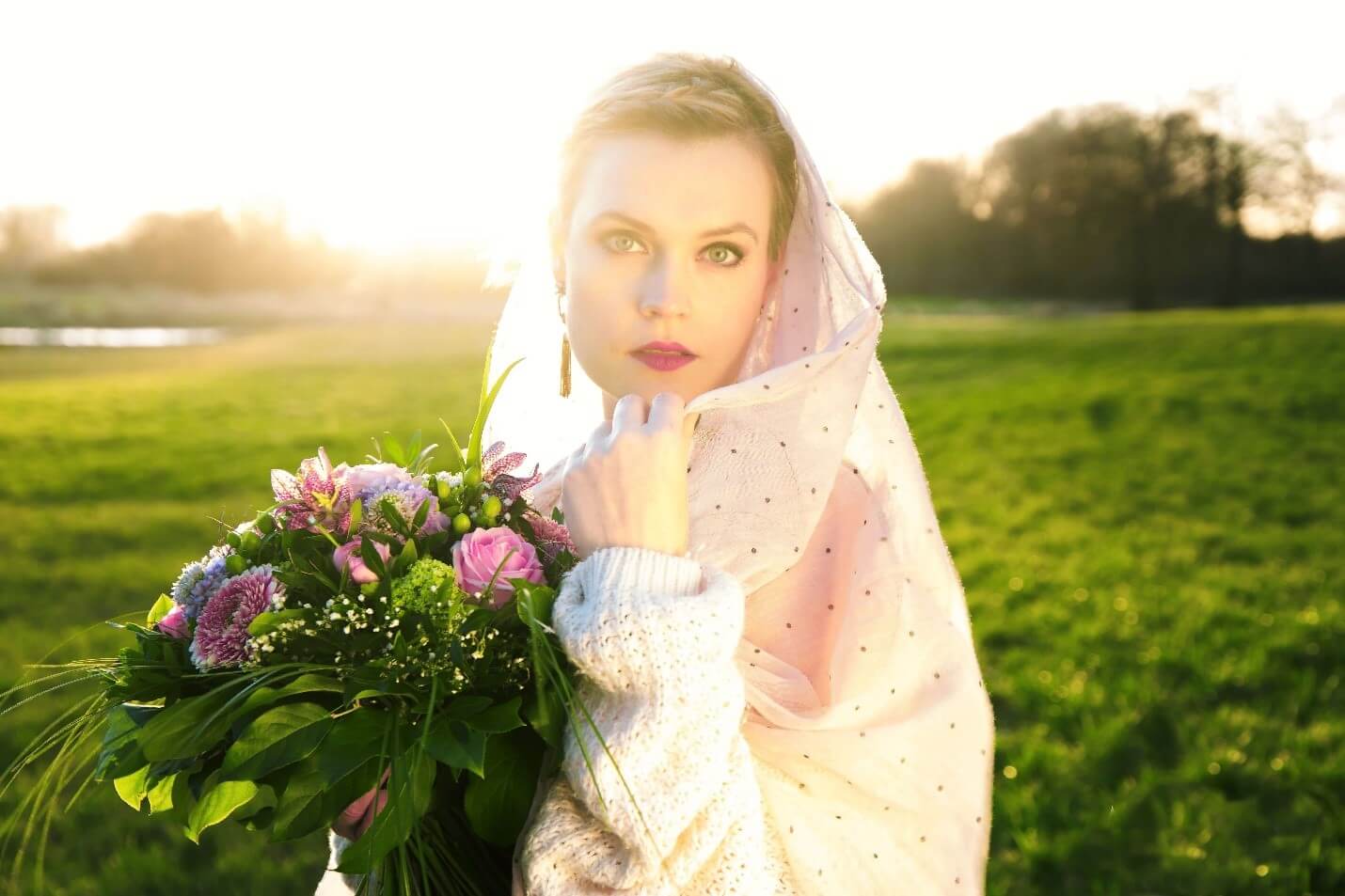 For over 30 years, Charles Krypell has been a regular fixture in the New York fashion jewelry scene. In that time, the designer has crafted a wide variety of gorgeous collections that have included an array of earrings, necklaces, bracelets, and fashion rings, all feature exquisite detailing and gleaming precious gems.
Here at Long Jewelers, the trusted source of jewelry in the Virginia Beach area, we're proud to be an authorized retailer of Charles Krypell, and to help introduce the brand to our beloved customers, here are some of our favorite Charles Krypell pieces available in our showroom today.
1. Charles Krypell Fashion Rings

(Pictured: Charles Krypell Sterling Silver 3-6974-SG, 3-6944-SGAR, and 3-6964-SGD)
There are few designers who can work sterling silver as well as Charles Krypell, and nowhere can the designer's elegant silverwork be seen more clearly than in their selection of sterling silver fashion rings.
As seen above, the fashion rings of Charles Krypell utilize a variety non-silver elements, such as 18-karat yellow gold, garnets, and diamonds, to make the sterling silver of these pieces really shine. For those interested in colored rings, Long Jewelers also offers Charles Krypell fashion rings that feature bold amethyst, deep topaz, and romantic 18-karat rose gold.
2. Charles Krypell Earrings

(Pictured: Charles Krypell Sterling Silver 1-6944-TQ, 1-6974-ILSG, 1-6948-SBS)
In line with their sterling silver superiority in the realm of fashion rings, Charles Krypell's earrings are also works of silver-covered artistry.
Confident and sophisticated, the earrings of Charles Krypell take advantage of an array of materials including mother-of-pearl, garnet, and turquoise, to make lovely pieces perfect for every season.
3. Charles Krypell Necklaces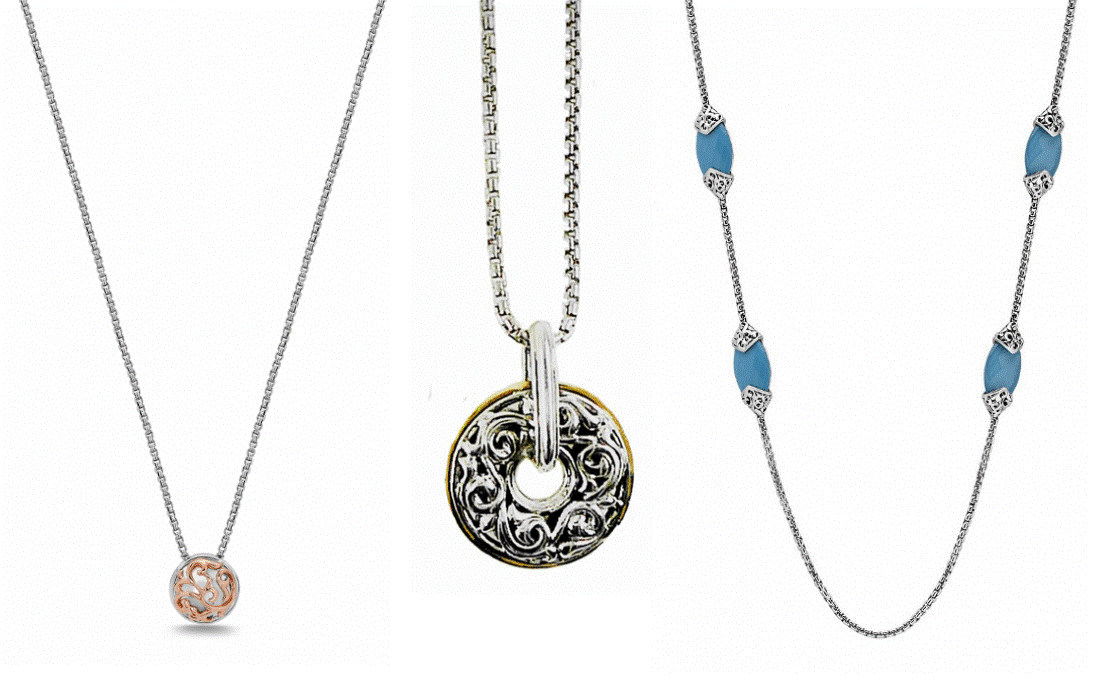 (Pictured: Charles Krypell Sterling Silver 4-6971-ILSP, 4-6880-SGCIRCLE, 4-6953-TQ)
Crafted with unique pendants, even more precious gemstones, and made with sterling silver, the necklaces of Charles Krypell continue the trend of decorating silver with Charles Krypell's signature "vine" detailing.
Featuring unique pendants, mother-of-pearl detailing, and chain lengths of various sizes, the Charles Krypell necklaces offered at Long Jewelers look fabulous whether worn to a formal event, or just around the home or office.
4. Charles Krypell Bracelets

(Pictured: Charles Krypell Sterling Silver 5-6814-SBSWS, 5-6944-SGAR, and 5-6946-HEM)
Without sacrificing the brand's unique charm for the sake of wearability, the designers at Charles Krypell have managed to create bracelets that are both statement-making, as well as pieces that are subtle and understated.
As with previous pieces from the Charles Krypell selections of fashion jewelry, these bracelets take feature the unique color and shine of sapphire, garnet, and hematite to match with any ensemble that a woman wants to put together.
Come Find More Pieces by Charles Krypell Today!
With our showroom located in Virginia Beach, Virginia, Long Jewelers is the Tidewater area's premier destination for all your fashion jewelry needs. In addition to being an authorized retailer Charles Krypell, we also proudly offer beautiful pieces from designers such as Forevermark, Fana, Mikimoto, Hearts on Fire, and TACORI, as well as fine Swiss-made timepieces by Raymond Weil, Kronaby, and more.
For more information on our selection of Charles Krypell fashion jewelry, please visit our "Contact Us" page, call us at (757) 498-1186, or better yet, visit us in person to discuss fashion jewelry with the most dependable full-service jewelers in Virginia!