The 3 Engagement Ring Trends Women are Loving This Year
July 1st, 2019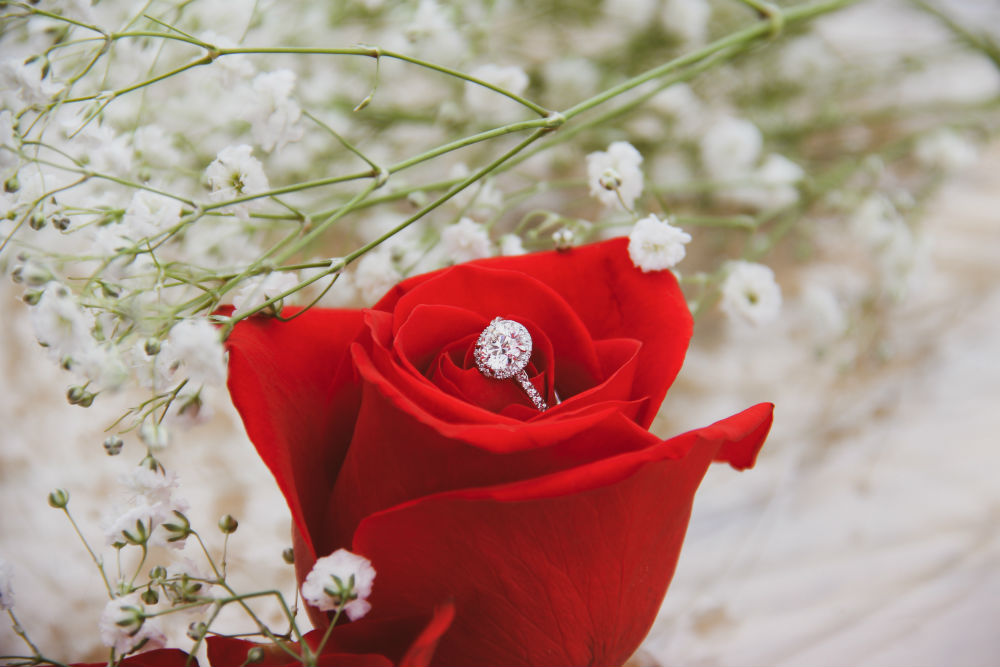 Would it surprise you to know that we here at Long Jewelers keep our finger on the pulse of the jewelry industry and its trends? We're dedicated followers of fashion, which means that we've been figuring out what it is that our customers love, what's fresh & stylish in 2019, and the best pieces to meet those trends from our favorite brands in the industry.
If you're looking to get married in 2019, you're sure to want to take advantage of the fresh looks the fashionistas have hand-picked this year. Here at Long Jewelers, we're sure you'll find the right engagement ring to capture the year in a piece of jewelry you can treasure forever.
Fancy Shapes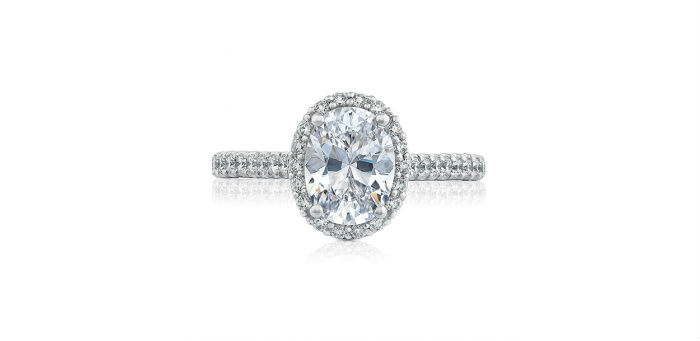 Don't stress the mess. One of the big trends in 2019 has been the embrace of the "big & chunky" style of jewelry.
If you're not super fond of having something chunky and asymmetric in your engagement ring, you can still embrace the boisterousness of the style with pear cut engagement rings and oval cut rings, two types of diamonds that have the kind of volume you're looking for. Check out the pear cut rings from TACORI's RoyalT and Dantela collections to get a clearer idea of how you can embrace fancy shapes to express your bold personality.
Color, Color, Color
Springing directly from the last few years' passion for rose gold, 2019 has become the year of pure color when it comes to jewelry. And there's no reason to think that your engagement ring has to be exempt from that trend just because of the tradition of diamonds in bridal jewelry.
Here at Long Jewelers, we carry plenty of engagement rings with colored gems and diamonds as accents -- as with the Kirk Kara Stella and Charlotte collections -- and central stones, like the Coast Diamond Signature line, where paraiba and green tourmalines take center stage.
The Charm of Charm Style
Charms and engagement rings don't exactly go together, but there's a way to get the 2019 "charm look" in your ring regardless. Charms are typified by their intricate little details, so it's ideal to find an engagement ring that transposes those little details to its band.
TACORI engagement rings are perfect for that goal. As a brand, TACORI is famous for their intricate milgrain beadwork and lace-like pavilions. Their "hidden hearts" iconic touch can be found on all their pieces, and many collections, including the Simply TACORI line, include an asymmetric signature crescent at the base of the band—like a charm built into the ring.
Find the Engagement Ring of Your Dreams at Long Jewelers
Many of the trends of the last few years, including rose gold and asymmetric statement pieces, continue to carry style clout, so when you're shopping for an engagement ring, keep that in mind. If you're interested in finding out more about the best bridal looks of 2019, call Long Jewelers at (757) 498-1186 or visit our Virginia Beach, Virginia showroom today!