Stand Out this Spring with Statement Earrings!
April 4th, 2018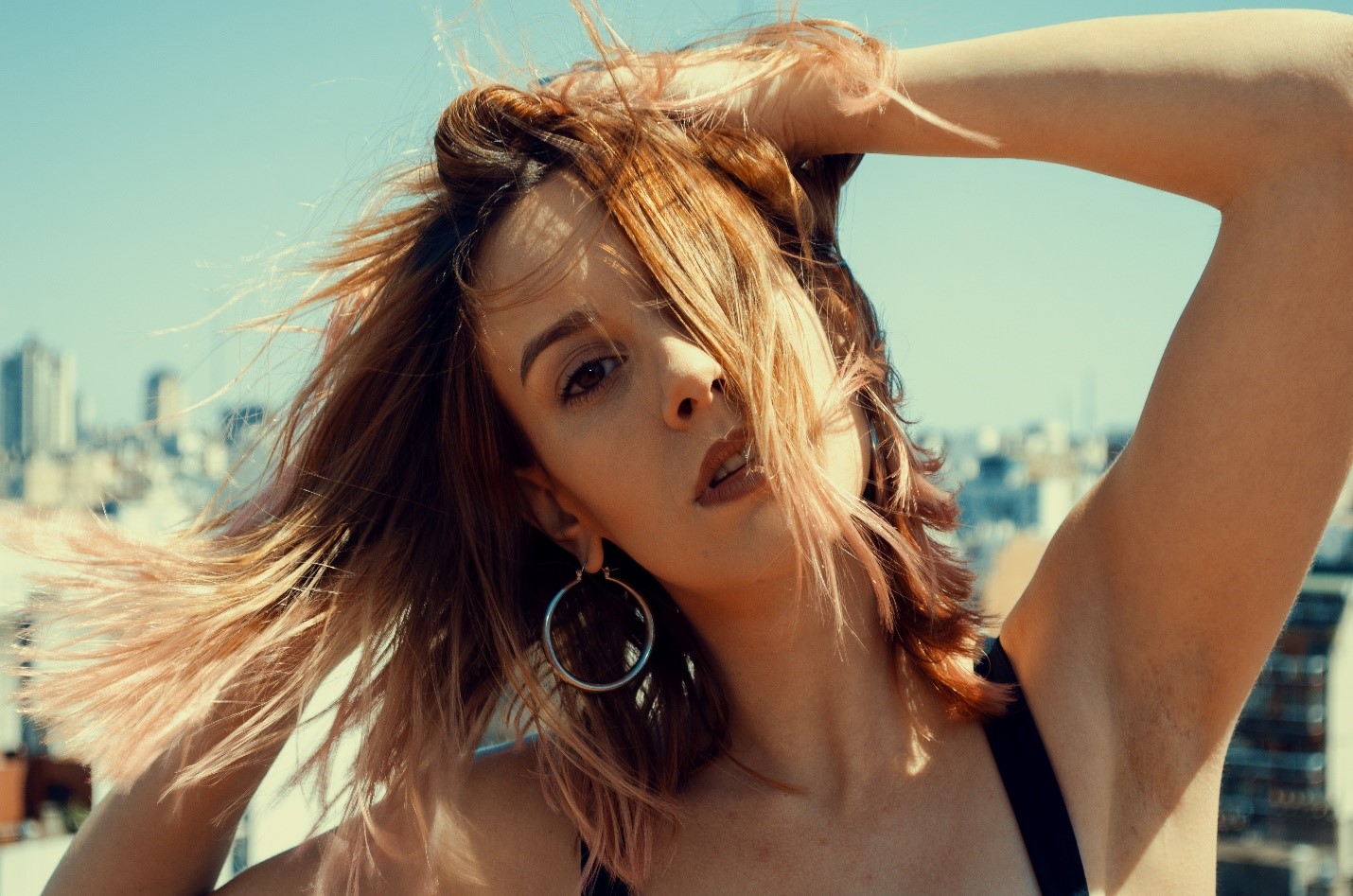 With the days getting longer, the flowers blooming, and the temperature rising, spring is a fabulous time to make a splash with a beautiful pair of designer-made statement earrings!
Ranging in style from subtle studs to outrageous chandeliers, the perfect pair of gemstone or diamond earrings have the power to elevate your ensemble to new levels of fun springtime-inspired charm.
Always ready to help our customers with mastering all seasonal fashion and trends, at Long Jewelers we are pleased to present a refreshing selection of statement earrings that you're guaranteed to love.
Here are some of our very favorite earrings on display today at Long Jewelers!
Springtime Statement Earrings #1: TACORI Islands Rains Turquoise and Diamond Earrings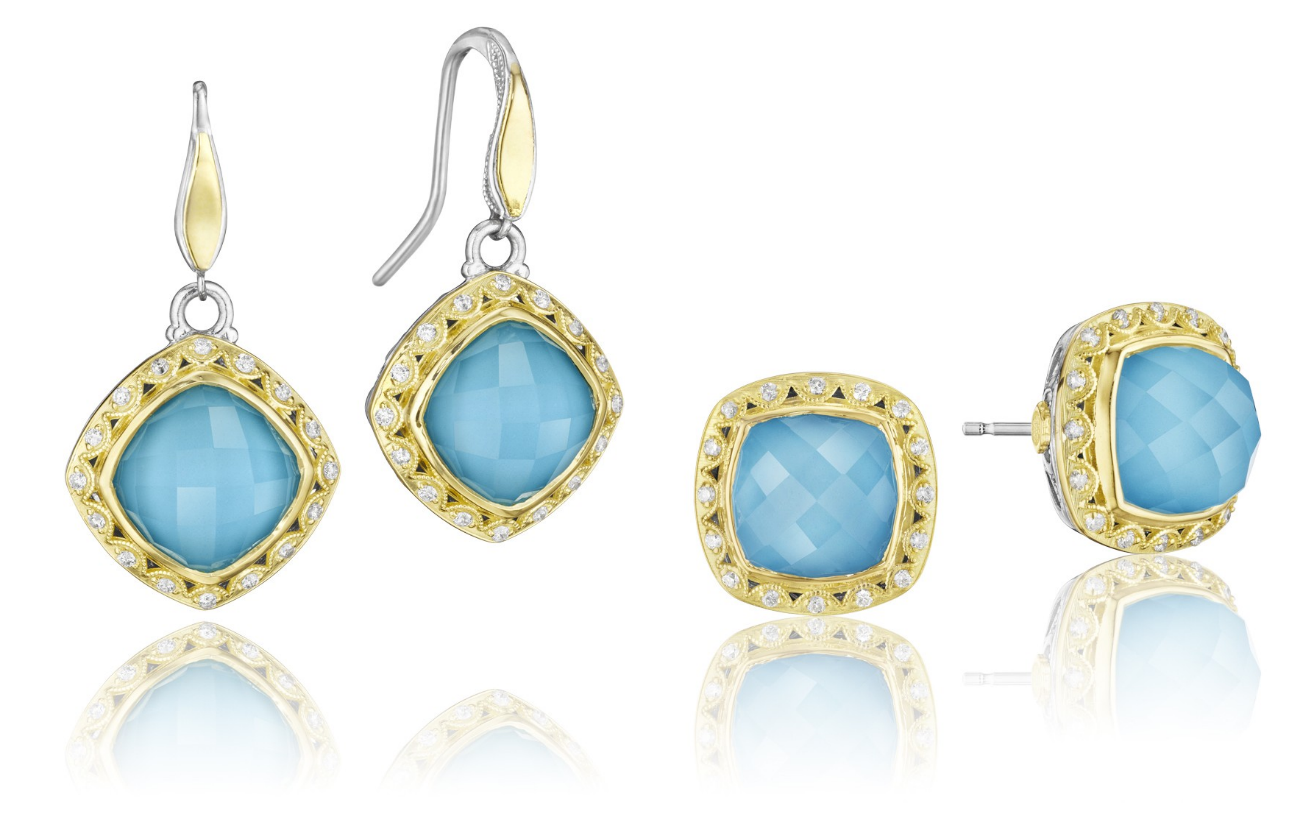 First up on our list of sparkling spring statement earrings are these two beautiful diamond and turquoise-covered pieces from TACORI. Known for being "Handmade in California," these earrings are sublime and feature many of the high-fashion details that TACORI has come to be known for.
From the invigorating Island Rains collection, these TACORI drop and stud style earrings (model #'s SE101Y05 and SE106Y05) feature a gorgeous turquoise stone which is surrounded by gleaming white diamonds and yellow gold. As fun to wear as they are to look at, pairing either of these TACORI earrings with a floral-print dress or brightly-colored blouse makes for a breezy and brilliant springtime ensemble.
Springtime Statement Earrings #2: Doves Chandelier Style Earrings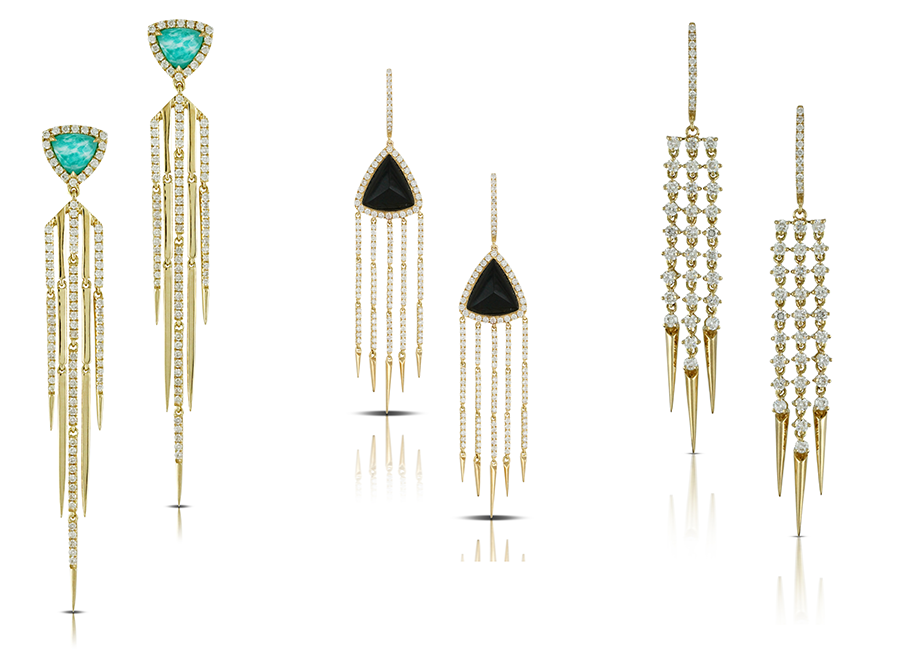 Inspired by the glitz and glamour of times long passed, chandelier earrings make bright and bold fashion statements that are unforgettable and hard-to-miss. From the Amazon Breeze, Gatsby, and Diamond Fashion lines, these pieces from Doves by Doron Paloma are perfect for bringing a glittering glow to any casual or formal occasion.
Made of 18-karat yellow gold, the three chandelier style statement earrings pictured above are absolutely covered with diamonds, onyx, and amazonite, as well as excel at striking an enchanting balance between understated sophistication and over-the-top shine.
Springtime Statement Earrings #3: Michael M Diamond Earrings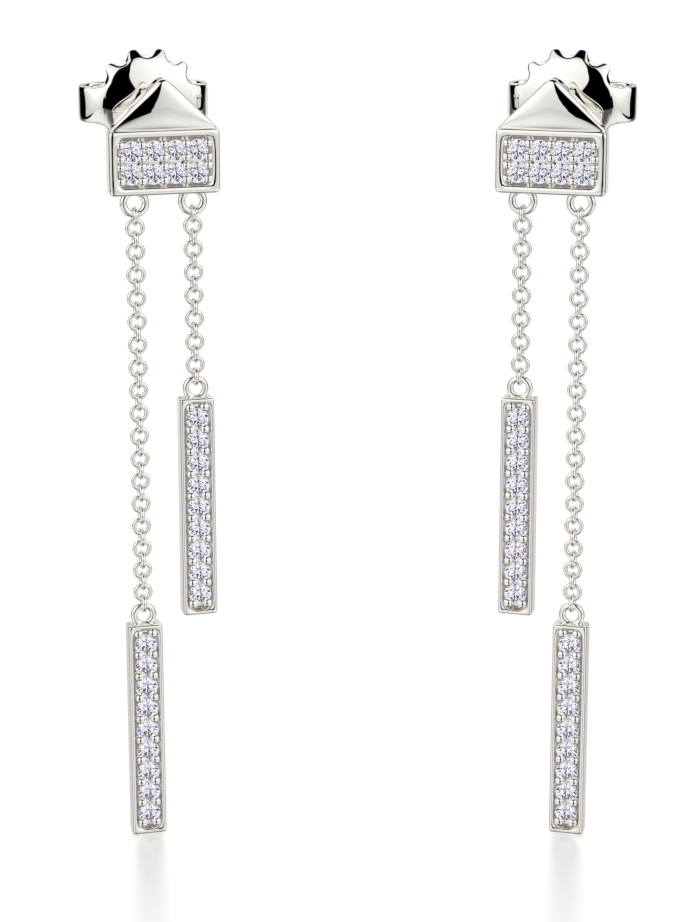 For our final springtime statement earrings, we've picked these white gold and diamond-encrusted stud style earrings from Michael M. Combining the straightforward elegance of the TACORI Island Rains pieces with the over-the-top glamour of Doves' chandelier models, these Michael M earrings may just be the definition of sunny and shining springtime sophistication.
On display today in the Virginia Beach showroom of Long Jewelers, these Michael M earrings are made of high quality 14-karat white gold that makes them exceptionally beautiful and extremely versatile. For a simple and satisfying spring look, we suggest pairing this pair of Michael M earrings with a light denim jacket or your favorite chambray shirt.
Visit Long Jewelers for More Sunny Springtime Statement Earrings!
Located in Virginia Beach, Virginia, at Long Jewelers you're sure to find your dream pair of fabulous statement earrings today! In addition to these models from TACORI, Doves, and Michael M, we also proudly offer a wonderful selection of earrings by Alor, Le Vian, Forevermark, Fana, and much, much more.
To learn more about the statement earrings featured above, please give us a call at 757-498-1186, explore our selection anytime at LongJewelers.net, or visit the Virginia Beach, Virginia showroom of Long Jewelers today!