Looks for Love: Vintage Style Engagement Rings
April 18th, 2018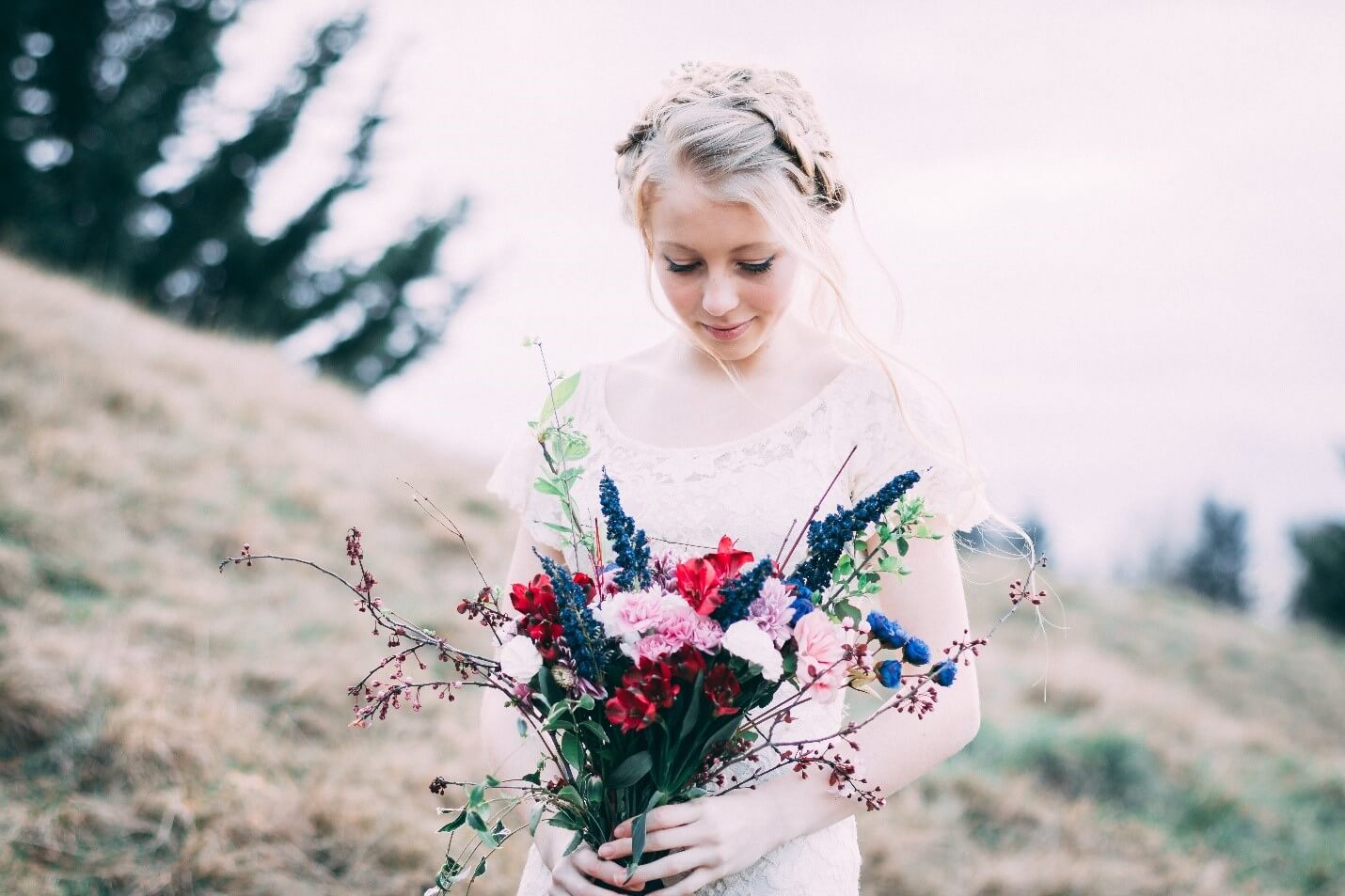 While some might start their search for the perfect engagement ring by searching for their desired diamond shape, at Long Jewelers we believe another great way to start your search is by looking for your dream ring style.
Obsessed with all-things-retro, this week we're taking a look at the unique characteristics of vintage-inspired engagement rings!
Eager to inspire you to fall in love with this retro look, below we discuss some of the reasons why we love old-fashioned looks and some of the beautiful rings you can find today at Long Jewelers!
Vintage Style Characteristic #1: Unique Diamond Cut
For those curious, to be a true "vintage ring" a piece must have been made over 50 years ago. While undeniably beautiful, true vintage rings can already be worn down, damaged, or missing stones. Instead, at Long Jewelers we are proud to offer our Greater Hamptons Roads guests the newly-made vintage-inspired engagement rings that still possess the same unique embellishments, rare cuts, and old-world charm of vintage rings, but without the normal wear-and-tear.
For an unforgettable engagement ring look, search for engagement rings that feature rare diamond cuts and shapes. While the round and princess cuts are always a classic choice, our suggesting for a truly stunning vintage-inspired ring is to try selecting a ring with timeless stone shapes such as emerald cut or cushion cut diamonds.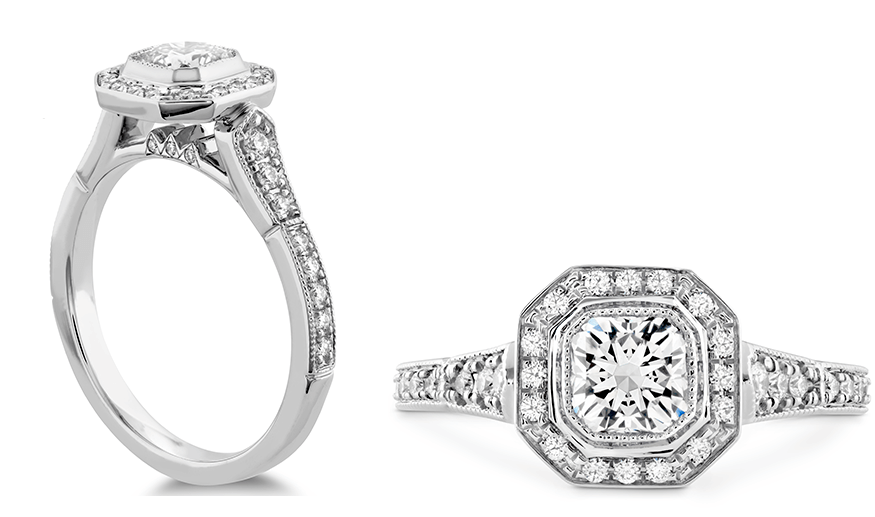 Known in the industry for using "the world's most perfectly cut diamonds," from Hearts on Fire comes this not-to-be missed cushion cut engagement ring (model #HBRDECDH00658WAA-C) from the designer's Deco Chic collection. Finding inspiration from the extravagance of the Art Deco period, this cushion cut stunner is made all the more beautiful by classic halo design that is sure to captivate anyone who sees it.
Vintage Style Characteristic #2: Detailing
Everyone has heard the saying, "it's all in the details," and when it comes to vintage-style engagement rings it truly is! Displaying next-level glamour, designer engagement rings are almost always inspired by bridal rings from the past. Details such as milgrain, filigree, beadwork, and other small specifics are all key markers of a nostalgia-heavy ring.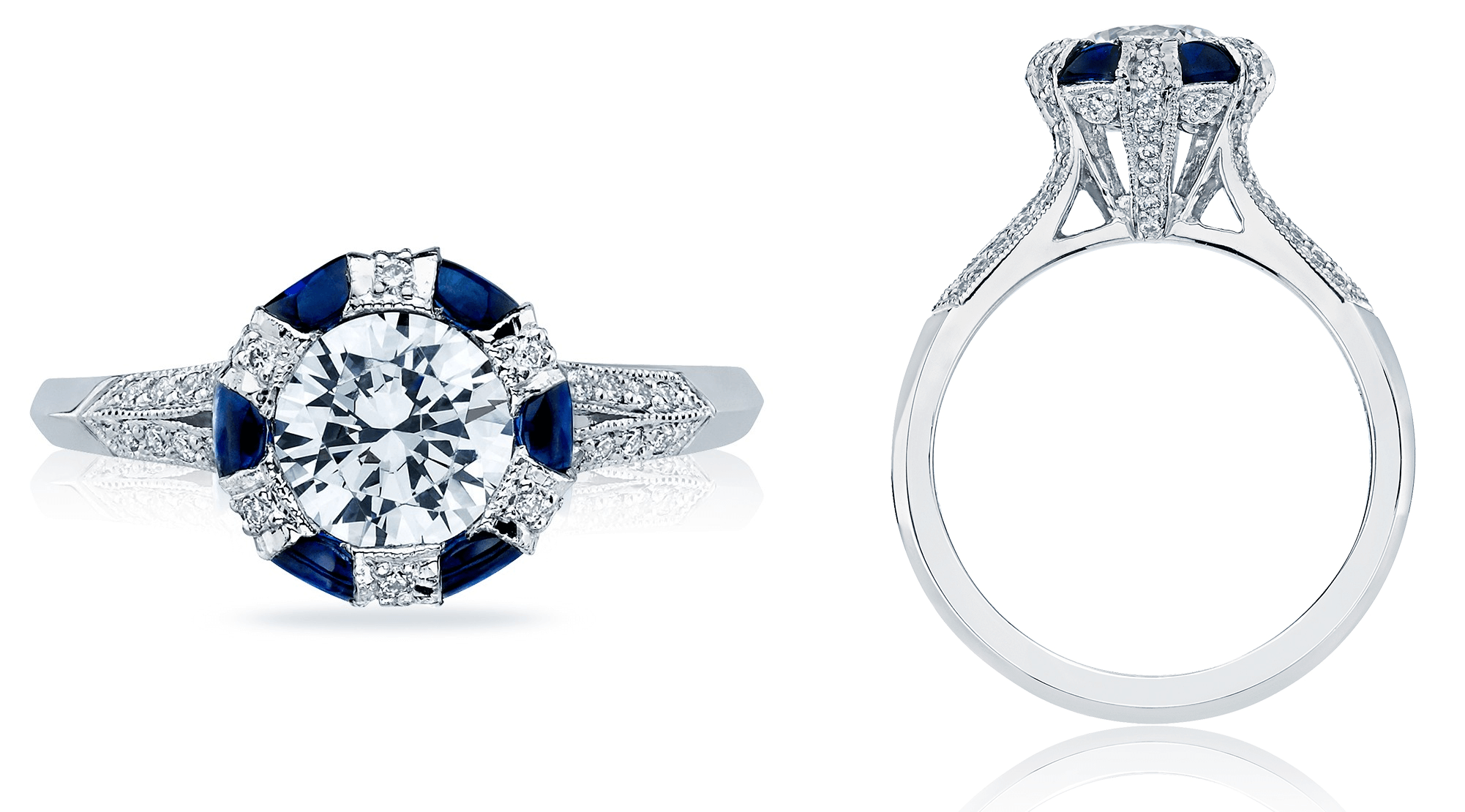 Available today at our Virginia Beach showroom, are wonderfully-detailed rings from TACORI. Just one of the marvelous selections from the designer, the above ring (model #2518RD65) from the Simply TACORI collection is made from premium quality 18-karat white gold and includes many sought-after details. Not only does this ring have a glamorous halo design, but its sapphire stones and the milgrain detailing make it perfect for the woman who loves all things vintage.
Vintage Style Characteristic #3: Gold Bands
Go for gold! Always a classic choice, stunning yellow gold, brilliant white gold, and even romantic rose gold engagement rings are still one of the best options for shoppers searching for a breathtaking vintage-inspired ring. Made to last a lifetime of happy wear, gold bands are the luxurious option for fashion-forward couples.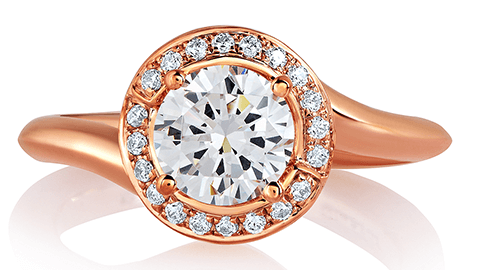 In fashionable classic rose, A. Jaffe presents this fabulous Seasons of Love collection piece (model #MES593-112). Using only gleaming metals, in this case, 18-karat rose gold, A. Jaffe crafts bewitching need-to-be-seen-to-be-believed models. Showcasing demure, clean-looks this A. Jaffe ring brings a new level of sophistication with an elegant round cut center stone wrapped by a beautiful halo of diamonds that brides of all tastes are sure to love.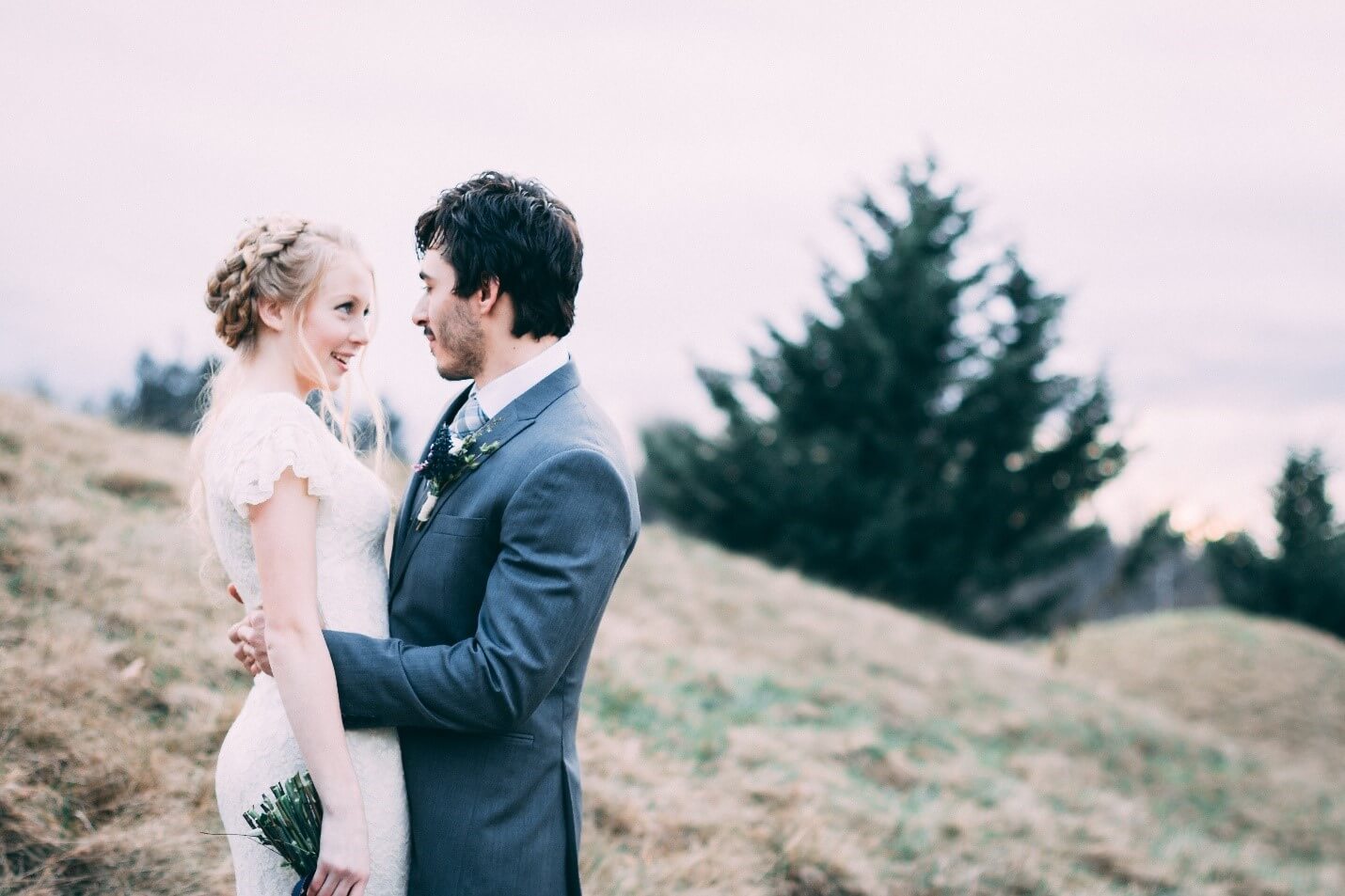 Shop Vintage Style Engagement Rings at Long Jewelers!
More than just vintage style engagement rings, at Long Jewelers we carry many of today's most requested styles from designers such as those mentioned above and are proud to offer comprehensive custom jewelry design for any special requests our area customers might have.
For more information on our extensive line of engagement rings, call us at 757.498.1186 browse online at LongJewelers.net, or visit us at our Virginia Beach, Virginia showroom today.