Everything You Need to Know Right Now About Kirk Kara Engagement Rings
August 20th, 2018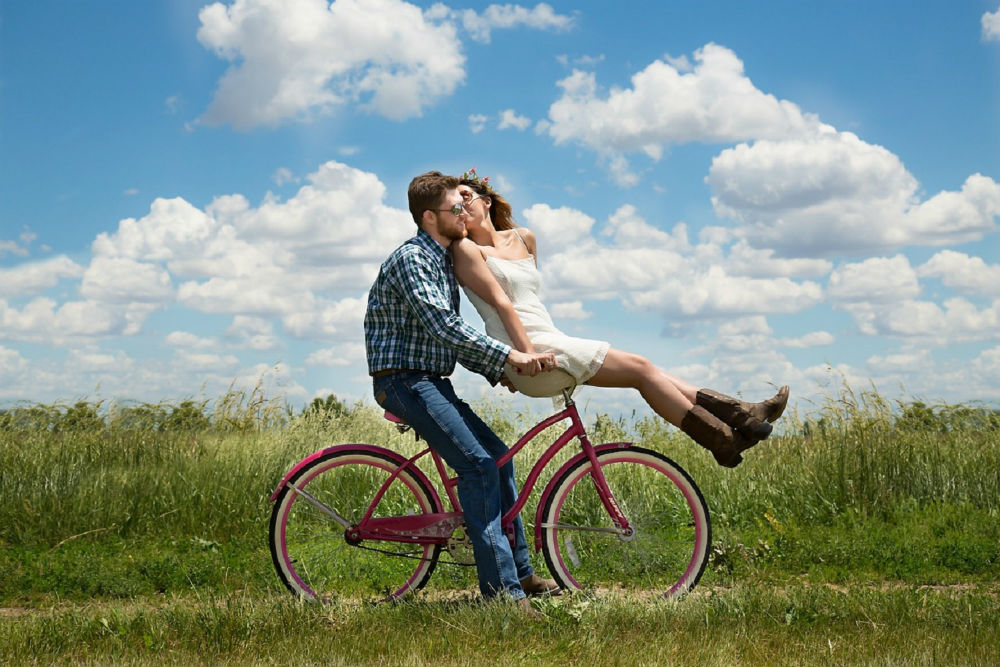 An engagement ring is one of the most crucial pieces of bridal jewelry you can buy for the big day. Meant to dazzle and inspire awe for a potential bride-to-be, the engagement ring is the biggest spectacle of any bridal jewelry set.
So when purchasing an engagement ring, it helps to know everything there is to know about the designer who made it. For that reason, we've put together this article informing you of everything you need to know about fabulous designer Kirk Kara's engagement rings.
The Kirk Kara Story
Kirk Kara began in the 1890s, when founder Kirk Karaguezian's grandfather opened a small workshop showcasing his handcrafted jewelry. Unfortunately, he was killed in the 1915 Armenian Genocide. His son Artin never gave up on the craft, however, and opened up another shop in Beirut, Lebanon, otherwise known as the Paris of the Middle East.
Over the years the shop and the family grew, eventually moving overseas to America where the business flourished. Today, the Kirk Kara name is known widely throughout the jewelry industry, winning JCK's prestigious Jewelers' Choice design award for ten consecutive years.
Kirk Kara produces a wide range of luxury-grade jewelry including wedding bands and fashion rings. However, Kirk Kara's generations of artisan skill are on full display in their engagement ring collections. Dazzling, unique, and truly modern, Kirk Kara's pieces will undoubtedly take your partner's breath away.
Kirk Kara Engagement Rings

There is a reason why Kirk Kara won the design award ten years in a row; their pieces are absolutely stunning. For instance, the Carmella collection is a popular pick for proposals. Dressed in an array of accenting crystal clear diamonds and inspired by European architecture, the stunning designs in the Carmella collection are a unique beauty to behold.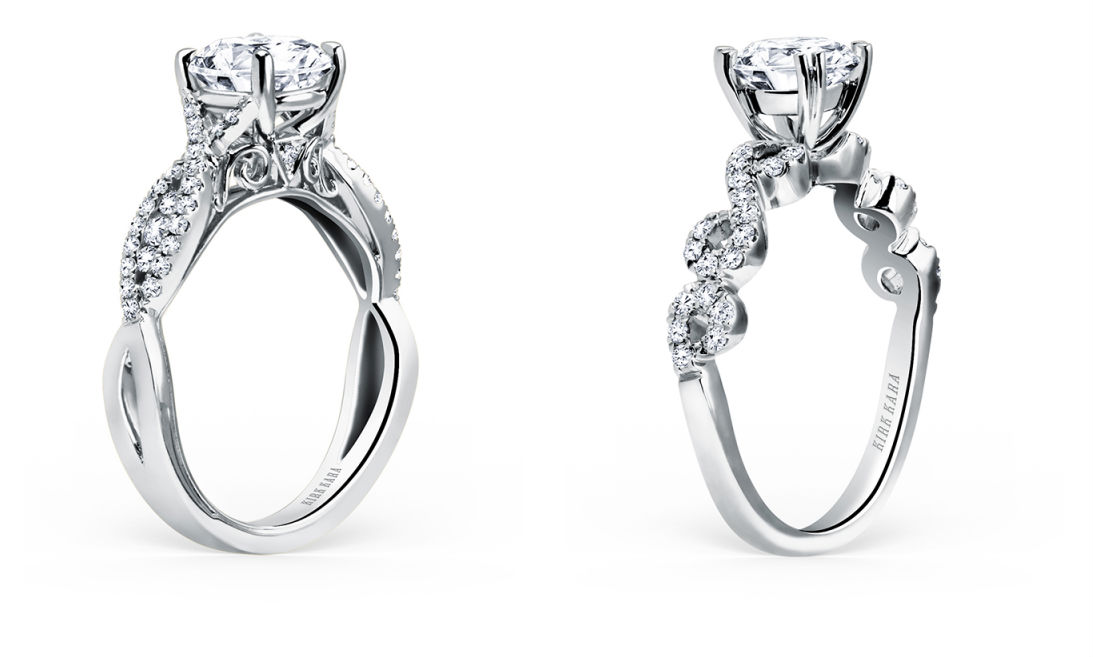 If you are one of the many couples who enjoy the trend towards colored engagement rings, the Pirouetta collection should certainly be a top pick. Crafted with a flowing design, and often finished with a halo or double halo design, there are few engagement collections as dazzling as the Pirouetta collection.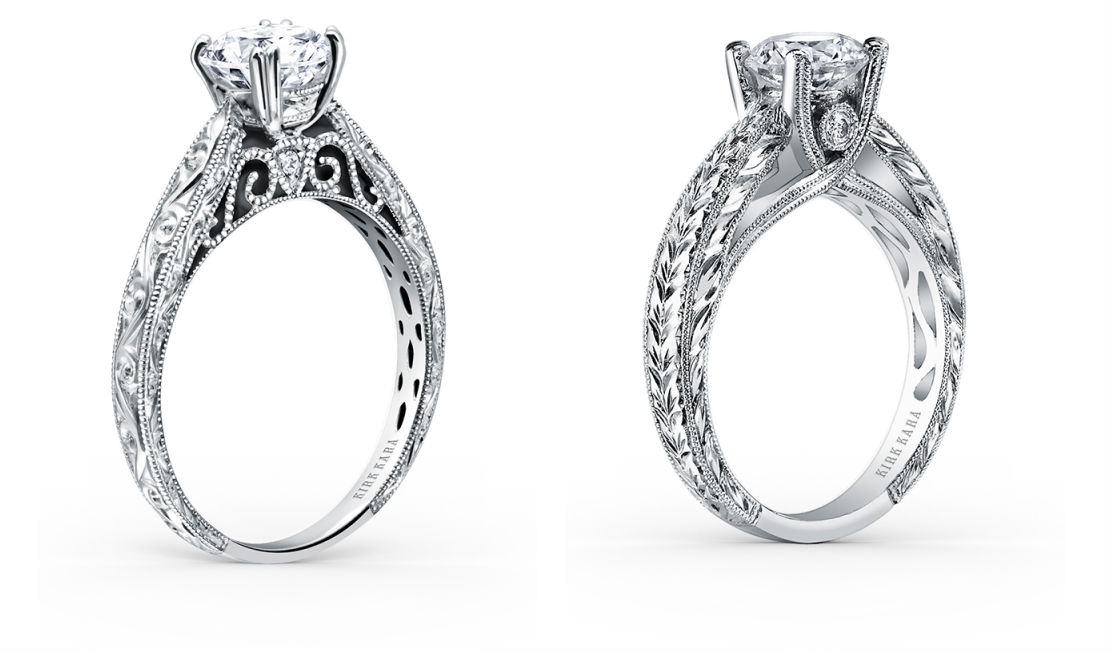 Another popular pick is the Stella collection, which all boast a bold and dazzling solitaire diamond. The pieces in the Stella collection are all one of a kind, timeless beauties that harken back to what we imagine as the 'classic' engagement ring look.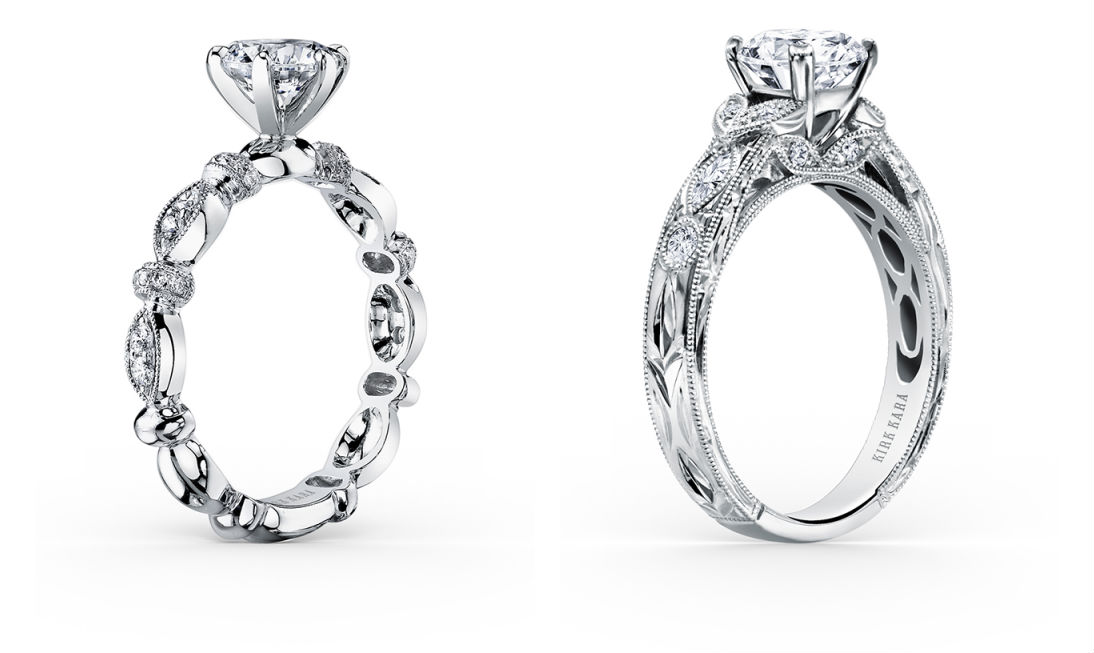 Inspired directly by the intricate elegance of nature, the Dahlia collection is a more modern take on the engagement ring. Adorned with colored gemstones and crafted with floral details, these rings look as though they were plucked from nature and dressed in diamonds.
Finding a Kirk Kara Engagement Ring at Long Jewelers
Choosing the right engagement ring can be tough, however, not with the help of our fabulous staff at Long Jewelers. For over 30 years, we have provided the Virginia Beach area with not only stunning engagement rings, but also designer wedding bands, Swiss timepieces, and other fine jewelry items.
At Long Jewelers we boast the largest jewelry showroom in Virginia and have been featured in magazines like Town & Country and InStyle, and has been voted the "Best of the Beach" more than 20 times. Our showroom is located in Virginia Beach, Virginia, and is a leading jewelry provider for the nearby cities of Norfolk, Chesapeake, the Greater Hampton Roads Area, and the Tidewater Area.
To learn more about Kirk Kara, or our products and service, visit our website at Longjewelers.net, or call (757)-498-1186.