Everything You Need to Know About Rose Gold
September 27th, 2017
In recent years, one variety of gold jewelry has been at the forefront of every magazine, every fashion blog, and every style lover's mind: rose gold. Rose gold is truly jewelry's hottest metal with a perfect copper-infused hue offering an additional choice to white gold and yellow gold. Blushing rose gold jewelry brings warmth as well as modern style when worn. This versatile, standout new metal is the perfect addition to any style maven's jewelry box or fashionista's attire. Long Jewelers of Virginia Beach, Virginia presents a guide on what, exactly, rose gold is and how you can work it into your everyday style.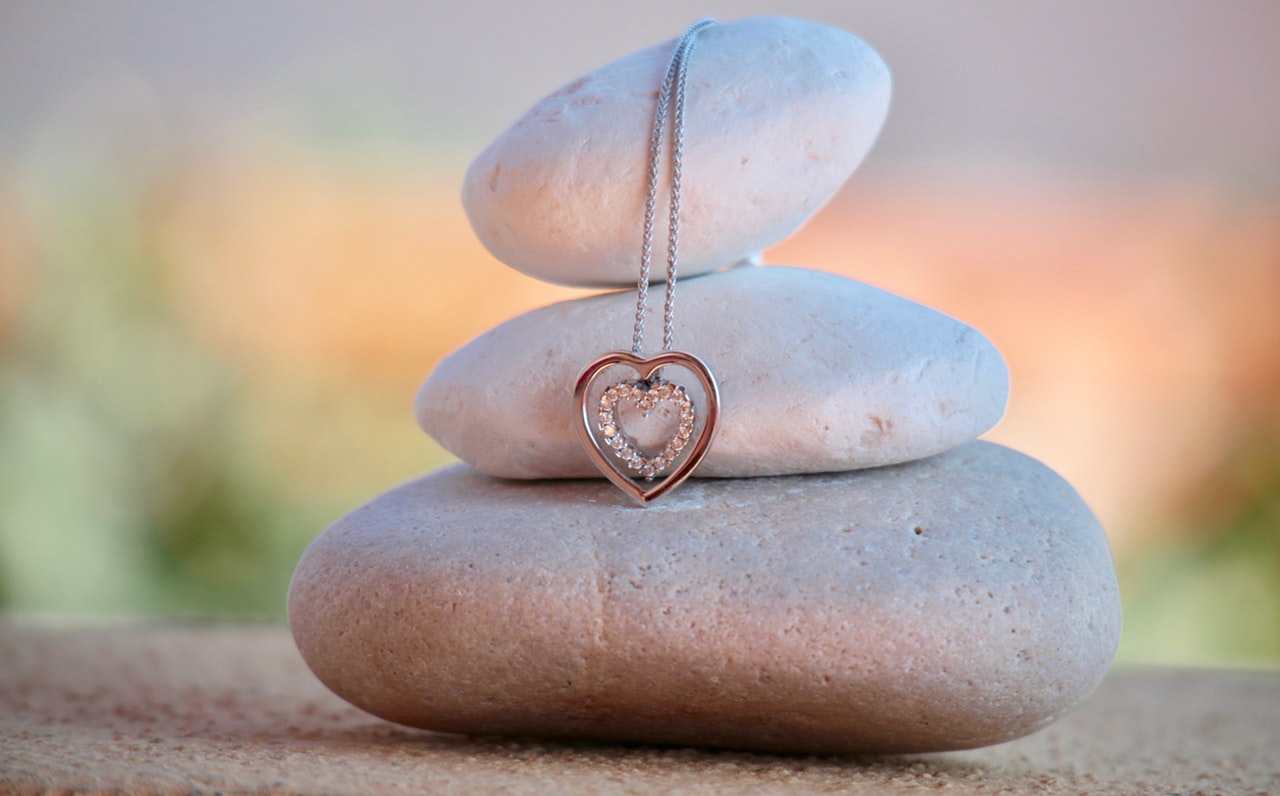 How Rose Gold Came to Be
Rose gold is a uniquely blended alloy, that creates a rosy shade that's absolutely captivating. Whether in cocktail rings, high-polished bracelets, shining pendants, or delicate hoops, rose gold is eye-catching in all the right ways.
Achieving that perfect rose gold blend requires a special process. Often, pure gold is mixed with other metals to take it from its very soft composition to a strong, resilient metal. Most commonly, gold is mixed with copper and zinc in varying amounts. To make rose gold, pure gold is blended with a copper alloy to create a soft, warm pink shade. First created in Russia during the 1800s, rose gold was originally known as "Russian gold" and was a favorite of the Russian czars. In the years since its creation, this pink metal went from relative obscurity to popularity during the Victorian era, then again fell out of fashion. It wasn't until Cartier reintroduced the world to rose gold in the 1920s that it became "en vogue" once again. Rose gold then disappeared from the fashion and jewelry world, reemerging once again until the 1950s.
The Perfect Blend for Jewelry Lovers
So many people have a precious metal that they adore. Some of us are gold people, fans of the brightness and warmth of traditional yellow gold. Others are silver people, choosing white gold or even straying from gold altogether and into platinum or sterling silver as our cool favorite for every piece of jewelry. Rose gold, however, is both stylish and offers the perfect balance. Rather than switching your jewelry allegiance, you can adopt and adorn yourself with rose gold jewelry, mixing and matching it with existing jewelry, whatever the color.
Flatter Your Features with Rose Gold Jewelry
Rose gold is an incredibly flattering metal, and one that looks fantastic on every skin type and shade. Rose gold brings a cool elegance to darker skin tones and adds a glow of warmth to those with a fairer complexion. It draws out the natural blush of every type of skin, offering a softer contrast than traditional gold or silver. It makes a gentle statement while standing out on every individual.

To highlight your complexion, choose rose gold jewelry that draws attention to your best features. Love your eyes or your cheekbones? Try a pair of rose gold earrings, such as the studs from the Hearts on Fire Charmed collections. Perhaps add hoops from the Charles Kypell Sterling Silver collection. Want to adorn your collarbone, or accent your jawline? Add a rose gold necklace from the Hearts on Fire Aerial collection and make yourself glow every day. Accent your wrist with rose gold, wearing bracelets such as those in the Meira T collection or the Fana collection and brighten up your skin with every move of your wrist.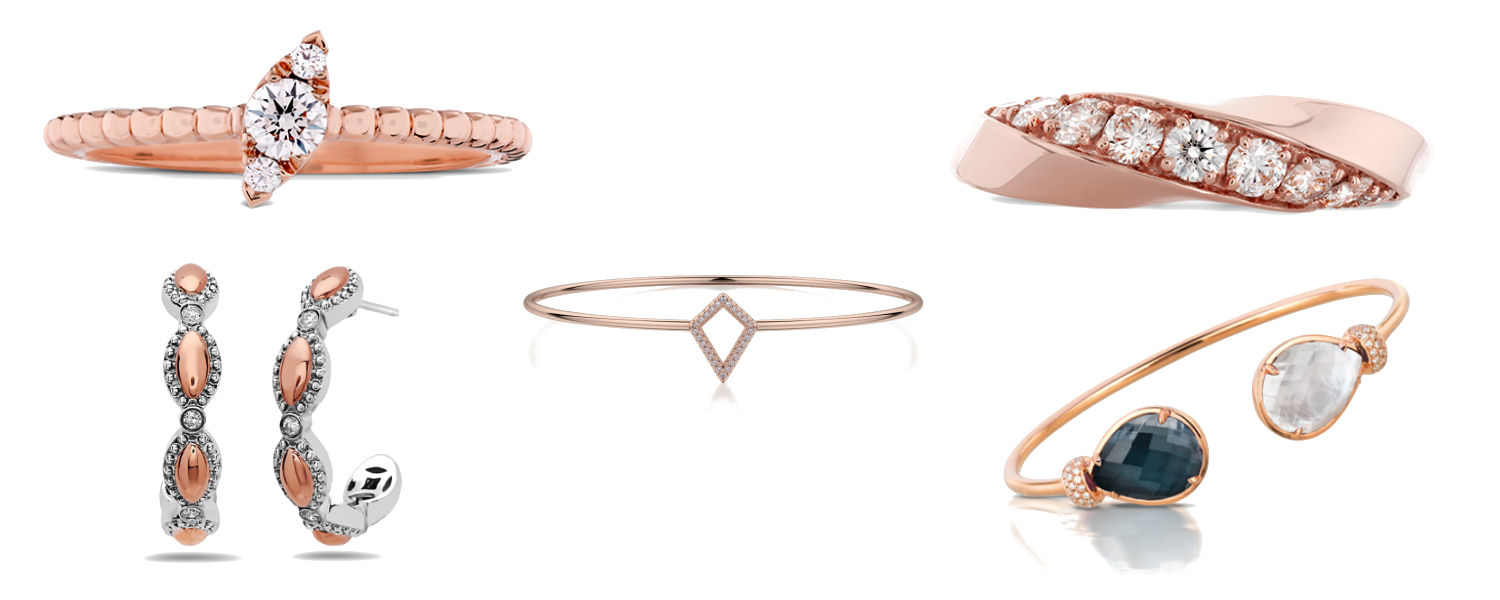 Don't be afraid to mix metals. Pair new rose gold pieces with your favorite standbys in gold, white gold, or silver for an added statement-making factor. Stack on a mix of bangles, using options like Jude Frances' thin bangles and create a beautiful layer of color. Pair gold rings with rose gold rings such as those of the Hearts on Fire Aerial collections, and your collection of fashion rings will always impress.
Visit Long Jewelers Today to Find the Perfect Piece of Rose Gold Jewelry
Long Jewelers has a history of providing exceptional fine fashion jewelry alongside warm and welcoming customer service. Our Virginia Beach showroom is where you can browse an extensive selection of rose gold jewelry pieces from renowned designers around the world. Whether you reside in Norfolk or Suffolk, Portsmouth or Chesapeake, Long Jewelers is merely a short commute away. Come by our showroom and see Virginia's largest jewelry showplace in person—and explore our extensive selection of rose gold jewelry in every variety. To learn more about our rose gold offerings, call 757-498-1186 or email info@longjewelers.net. "You Belong at Long Jewelers!"