Designer Spotlight: A. Jaffe
March 4th, 2018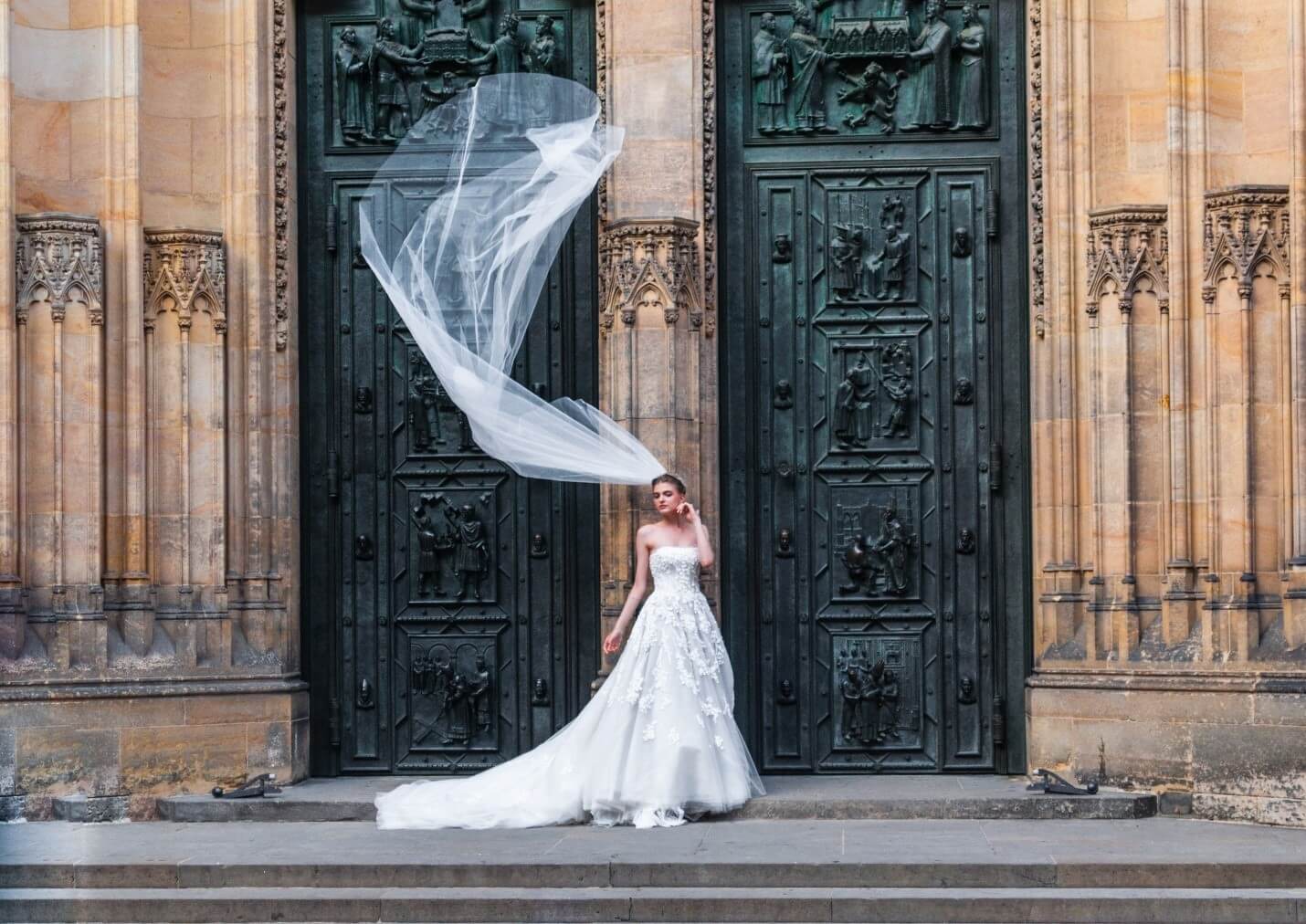 In 1892, Abraham Jaffe started his first jewelry studio in downtown New York City, and in the 126 years since its founding, A. Jaffe has continued to bring an incomparable level of excellence in bridal jewelry to women and men the world over.
Long Jewelers is proud to be an authorized retailer of the timeless elegance of A. Jaffe jewelry, and today, we're going to be turning a spotlight on some of our favorite wedding band and engagement ring collections from A. Jaffe.
A. Jaffe Art Deco Wedding Band Collection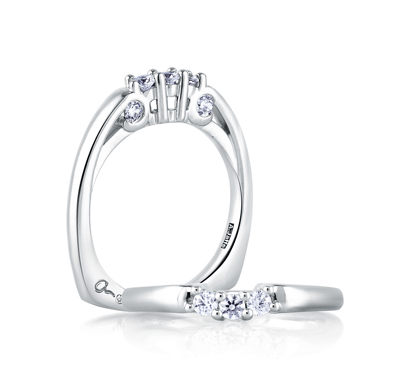 (Pictured: A. Jaffe Art Deco Collection Wedding Band model MRS237-25)
The A. Jaffe Art Deco collection of wedding bands is known for its unique mixture of classical elegance and contemporary bridal brilliance. As a designer that worked in the heart of the Art Deco era, the artisans of A. Jaffe know better than most how to channel this iconic style into confident shapes and strong lines.
The A. Jaffe Art Deco wedding band (model MRS237-25) featured above is a smooth and minimalistic three-stone design, which feature a unique "curve" to shape of the piece's diamonds. On its side, the band explodes into a harp-like shank with additional round-cut diamonds that frame its artistically-designed prongs in gleaming 18-karat white gold.
A. Jaffe Metropolitan Wedding Band Collection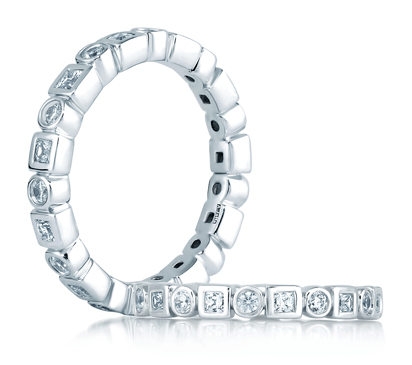 (Pictured: A. Jaffe Metropolitan Collection Wedding Band model WR0841-61)
When we talk about an "iconic" look, the A. Jaffe Metropolitan collection immediately comes to our minds here at Long Jewelers. A common feature of the Metropolitan wedding band collection is its concentration of creating extremely one-of-a-kind stone settings.
The Metropolitan collection wedding band (model WR0841-61) shown here, features a supremely cool design that alternates circular and square bezel settings along the entirety of the band. With round-cut and princess-cut diamonds and options for 18-karat white, yellow, or rose gold, or platinum, this wedding band is perfect for a bride with an eye towards a modern look.
A. Jaffe Seasons of Love Engagement Ring Collection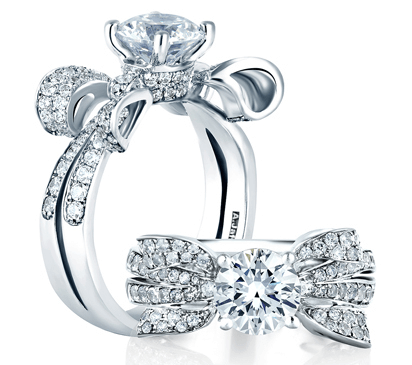 (Pictured: A. Jaffe Seasons of Love Collection Engagement Ring model ME1630-167)
Moving to engagement rings, we wanted to first introduce the Seasons of Love collection from A. Jaffe. This collection is absolutely rich with rings that take advantage of a "floral" motif, marrying dazzling precious metals, a trove of fiery diamonds, and A. Jaffe's one-of-a-kind designs.
The engagement ring pictured above (model ME1630-167), which is available at Long Jewelers, features 0.67 carat of side diamonds that decorate the "stem" and "petals" of this orchid-like ring. At the center, a diamond-circled setting lifts a prong-set center diamond gorgeously.
A. Jaffe Classics Engagement Ring Collection
(Pictured: A. Jaffe Classics Collection Engagement Ring model MES161-148)
Last, but certainly not least, is the A. Jaffe Classics collection of engagement rings. The Classics collection celebrates a look that brings together strong, straightforward elements in a way that each part stands out without stealing attention from the others.
The perfect example of this is the above engagement ring (model MES161-148). Dazzling princess-cut diamonds create a pattern of squares that contrast with the round-cut central diamond isolated in a prong. Elegant, minimalistic, and utterly beautiful, this engagement ring is a masterpiece from A. Jaffe.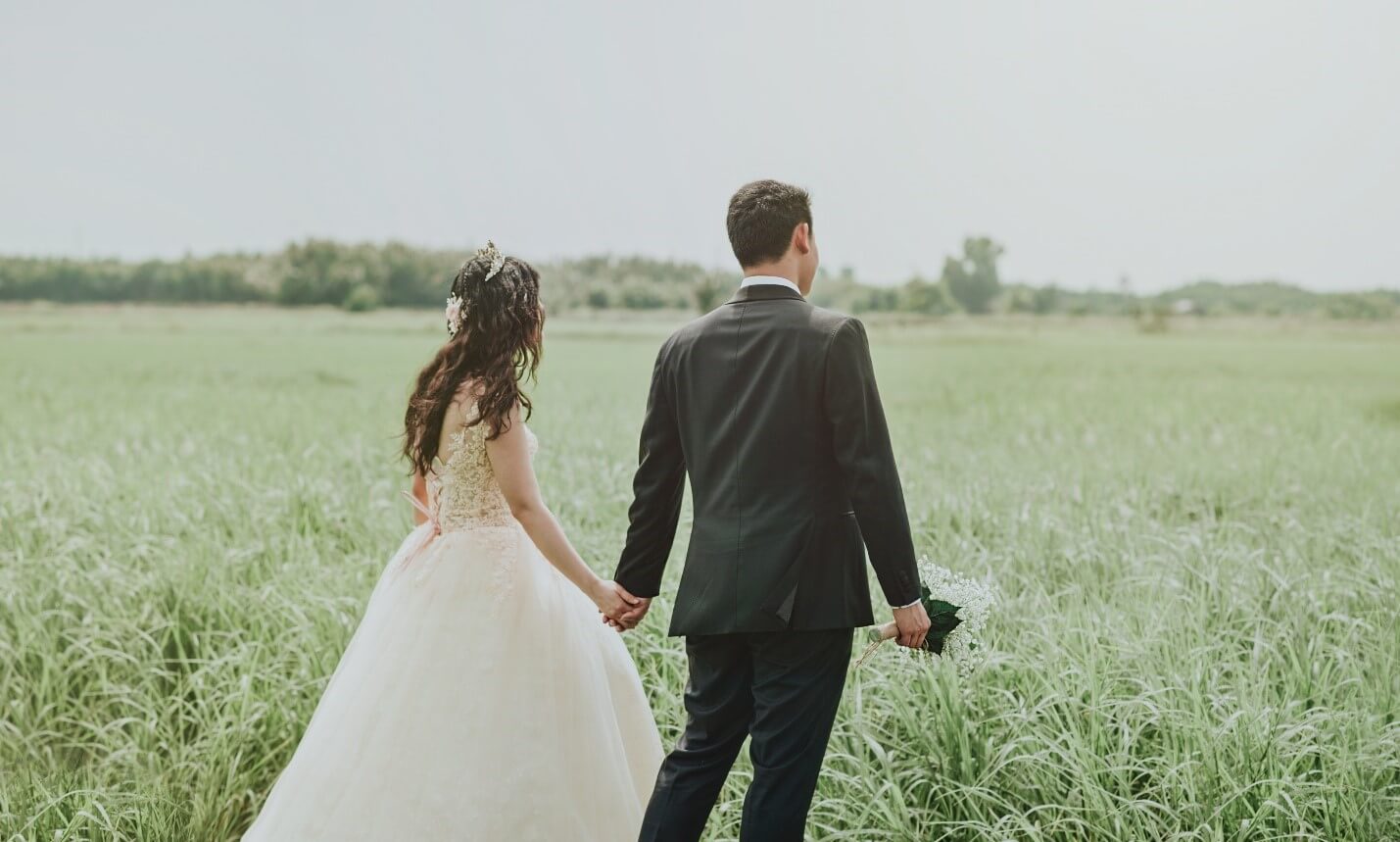 Visit Long Jewelers for More Gorgeous A. Jaffe Jewelry!
Having served Virginia Beach, Virginia for more than 30 years, Long Jewelers has the skills and the experience to help match you with the A. Jaffe wedding bands and engagement rings to make your perfect day even more perfect. No matter whether you're from Virginia Beach, Norfolk, or anywhere in the Tidewater area – "You Belong at Long Jewelers!"
To learn more about the A. Jaffe jewelry available at Long Jewelers, call us at (757) 498-1186, explore our selection now at longjewelers.net, or visit the beautiful Virginia Beach, Virginia showroom of Long Jewelers today!