The Dream Big Event 2018
November 7th, 2018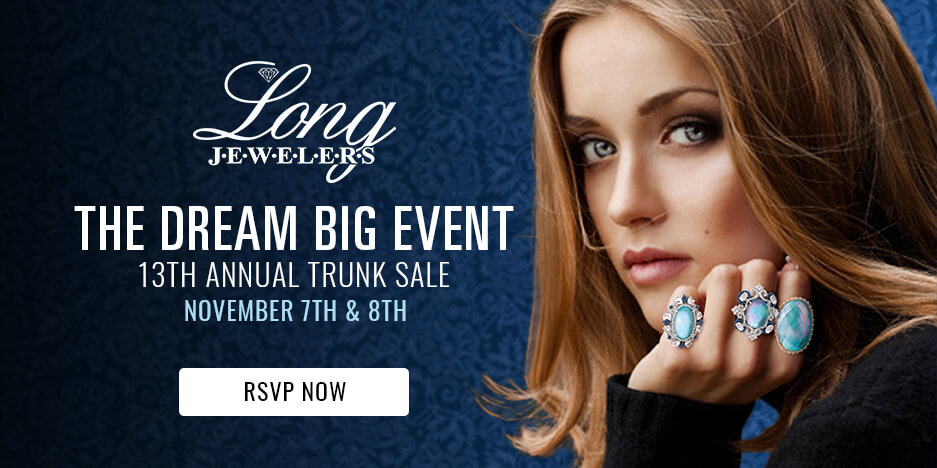 Long Jewelers is hosting their 13th annual trunk sale, the Dream Big Event, on Wednesday, Nov. 7th and Thursday, Nov. 8th.
Stop by to find your new favorite accessory from premier fine jewelry brands like Diamond Craft, Fana, Christoph Danhier, DeHago, White Pine Trading, Doves, Coast, Sylvia Kontente, and Alberto Collection.
RSVP today for your appointment with a Long Jewelers jewelry specialist!